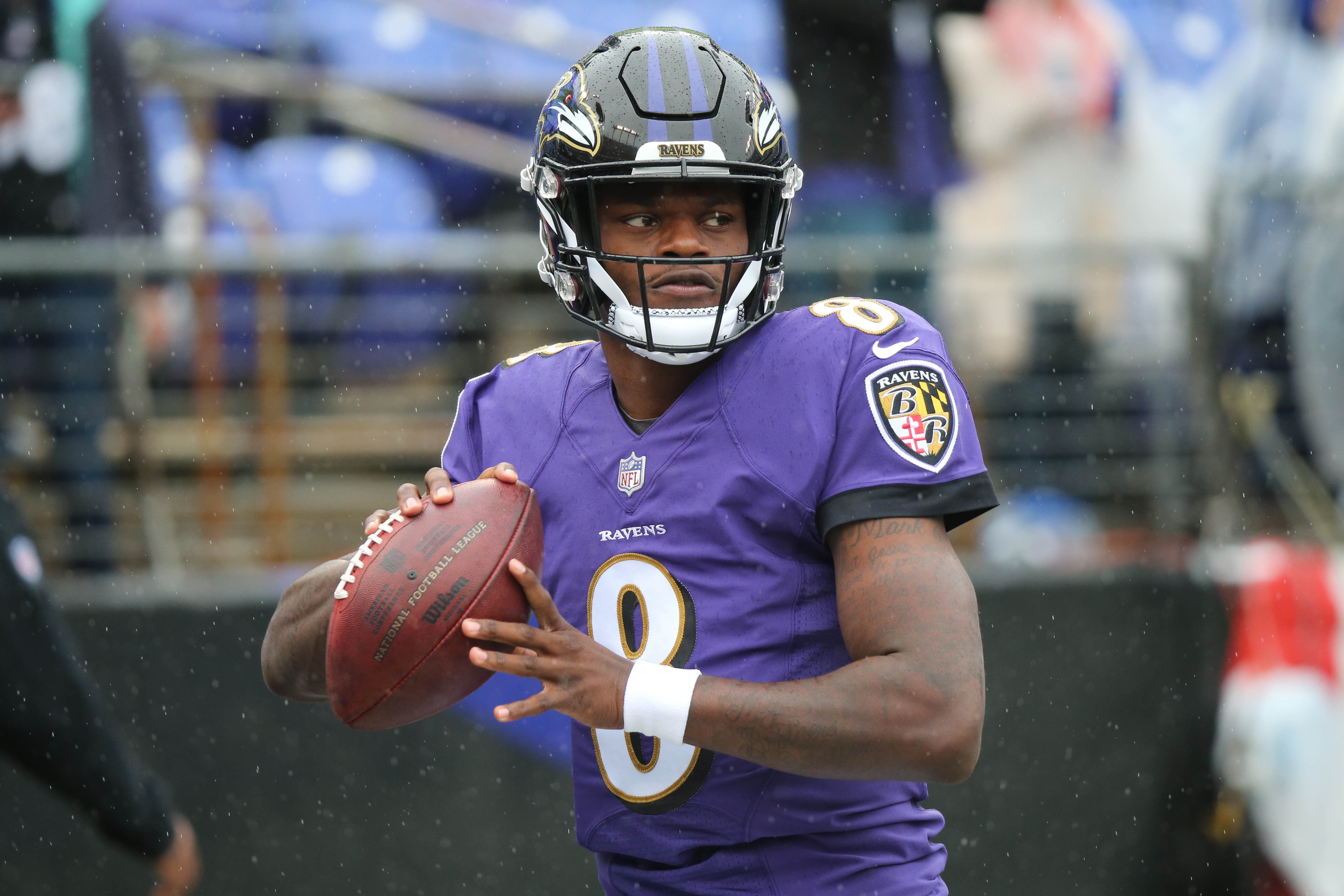 The Denver Broncos face their toughest competition so far against the Baltimore Ravens this Sunday. 
Last weekend, the Broncos (3-0) obliterated the abysmal New York Jets. It was a complete shutout ending in 26-0. The Ravens (2-1), however, barely squeaked out a victory against the winless Detroit Lions. It took a record-breaking 66-yard field goal from Justin Tucker right as the clock expired for them to pull out the win.
Denver goes into Sunday's game as one-point favorites. It'll be a formidable fight between one of the league's most dominant defensive teams and one of its most dominant offensive teams.
Here's what the Broncos can expect to face from the Ravens in Week 4.
Ravens on Offense
The Ravens go into the game ranked as fourth in overall offense.
It's no big secret that Lamar Jackson is a freak of nature who brings an element of unpredictability that stumps his opponents. Despite being a quarterback and not a running back, he currently has the fourth-highest rushing yards in the NFL. As a team, the Ravens sit at the top spot.
The good news for Denver fans is that while Baltimore's run game has been commanding, its own run defense has been lights out. Jackson has shown that he's not invincible, having already fumbled a total of four times. One of which cost them the game against the Las Vegas Raiders.  
Von Miller was just named as the AFC Defense Player of the Month for September. In each of the Broncos' first three games, he has recorded at least one sack. Seeing as though the Ravens have allowed Jackson to be sacked eight times already, there's no reason to think that his streak won't continue this week.
Baltimore's pass game falls in the middle of the pack at 18th overall. Its two biggest pass catchers are Mark Andrews and Marquise Brown, who have put up decent numbers thus far. However, if Denver's front can quiet the run game, the Ravens will be forced to challenge their secondary, which has been a nightmare for every other quarterback they've faced. The Broncos have given up the third least amount of passing yards.
With Tucker as their kicker, the Ravens are always in contention when games are close. This game's expected to be decided by one score, and if the Broncos aren't careful, it might be Tucker who puts the nail in their coffin. 
Ravens on Defense
On the other side of the ball, the Ravens come into Denver with the 24th overall defense.
The Ravens activated defensive linemen Brandon Williams and Justin Madubuike and outside linebacker Justin Houston off the Reserve/COVID-19 list on Tuesday. All three missed last week's game against the Lions.
Baltimore's secondary has an uphill battle simply for height alone.  
Wide receivers Courtland Sutton and Tim Patrick, and tight ends Noah Fant, Albert Okwuegbunam, and Eric Saubert all stand at a minimum of 6-foot-4. They'll be up against a Ravens secondary who are significantly shorter. Size has proven to be an issue as they currently rank 30th in pass defense.
The Broncos will most likely be without guards Dalton Risner and Graham Glasgow. It leaves a glaring hole for their offensive line. However, it presents an opportunity for rookie Quinn Meinerz to get his first start. The Ravens have sacked a quarterback only five times this season which puts them near the very bottom of the league. In total, they have three turnovers.
Although lacking in the other departments, Baltimore has been a top-ten rushing defense at ninth overall. It'll be an evenly matched-up duel as Denver's rush numbers place them tied at seventh. Melvin Gordon and Javonte Williams have a combined three touchdowns and 330 yards.  
Final Score Prediction: Broncos 27, Ravens 24
The Broncos and Ravens game kicks off this Sunday at 2:25 pm MST.