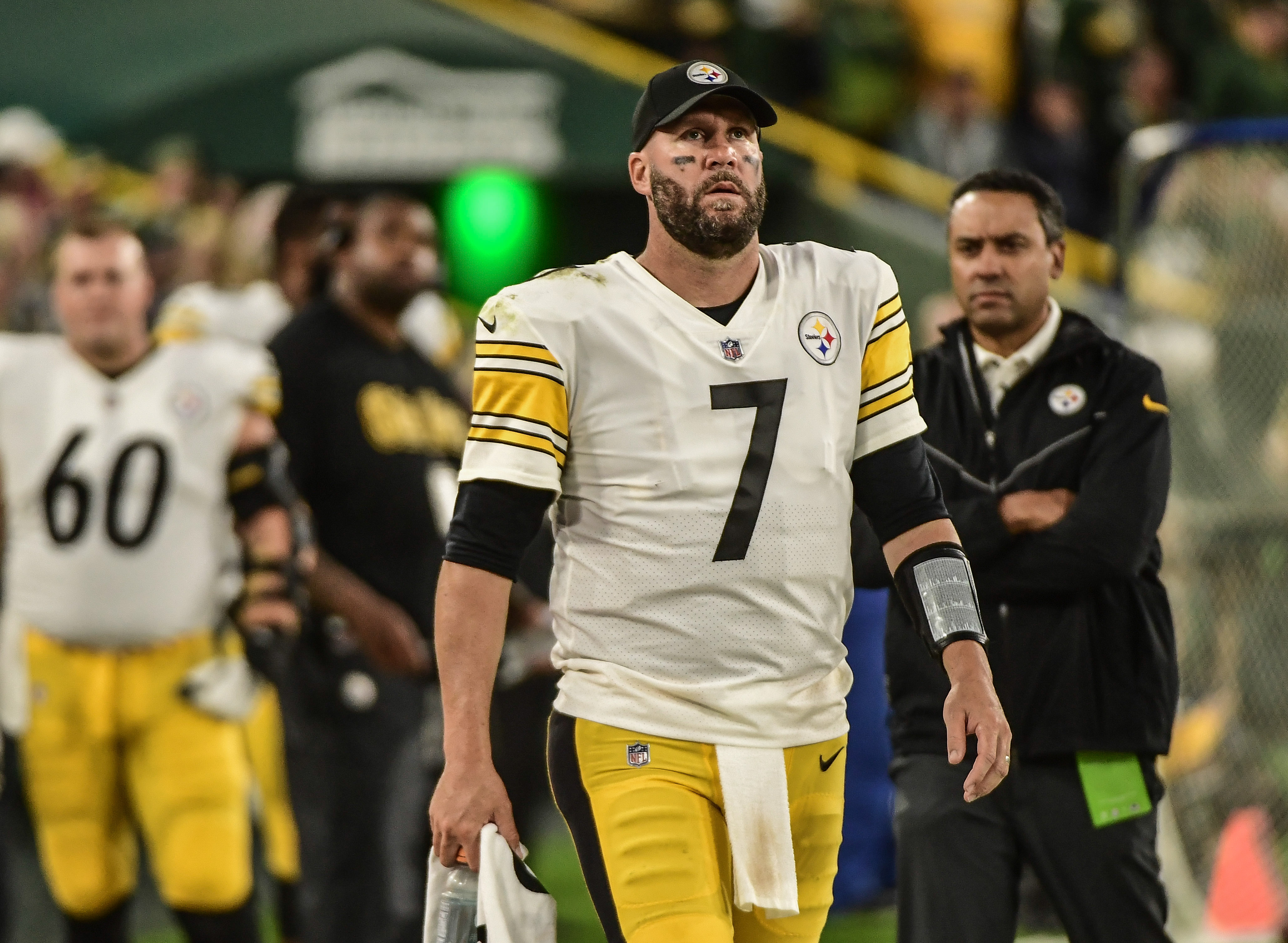 The Denver Broncos are looking to redeem themselves after the underwhelming 23-7 loss to the Baltimore Ravens as they head east to face the sinking Pittsburgh Steelers.  
Last weekend, despite taking the lead early in the second quarter, the Broncos (3-1) fell apart as the Ravens scored 23 unanswered points. The Steelers (1-3) lost to the Green Bay Packers 27-17. Ben Roethlisberger has struggled this season, and this game was no exception. He finished with a quarterback rating of just 43.8.
Denver goes into Sunday's game as 0.5 point favorites, although other sites have it swinging both ways.
A lot is riding on this game for the Steelers. Teams that start the season 1-4 have virtually no chance of rallying to make the playoffs.
Here's what the Broncos can expect to face from the Steelers in Week 5.
Steelers On Offense
The Steelers go into the game ranked 27th in overall offense. It's a much steeper point than the Broncos last week's opponent.
Earlier this week, Steelers coach Mike Tomlin told the media that Big Ben is dealing with a hip injury. There is some question surrounding whether or not he will play. However, he was a full participant at practice on Thursday, so the expectation is that he will.
Now in his 18th NFL season, Big Ben is showing signs of decline. Some have argued that he's become more of a liability than an asset to his career-long team. 
Through four games, Big Ben has registered some of his worst single-season stats in his career. He currently has a 64.1 completion percentage and TD-to-INT ratio of 4:4. As a whole, the Steelers are ranked 16th in the passing game. Denver's pass defense is ranked sixth.
At their disposal, the Steelers do have some robust receiving options. Diontae Johnson has had a strong sophomore season and has shown that he's fixed the drop issues that plagued him last season. He'll be the Broncos' defense toughest matchup.
The Steelers' offensive line has allowed Big Ben to be sacked ten times already this season. In 2020, he was sacked just 13 times in 15 games. Against the Ravens, Von Miller had his first game this season without a sack. With this matchup, it's hard to imagine he'll go two in a row without one.
There were high expectations entering the season for rookie running back Najee Harris. Unfortunately, through four games, he hasn't panned out. Pittsburgh is currently dead last in the NFL for rushing offense. They are averaging only 55.3 yards per game and have yet to hit the 100-yard mark in any individual matchup this season.
Sitting as the fifth-best rushing defense in the league, Denver should be able to shut their run game down. Doing so would put all the pressure on the quarterback for a team where that position has been their biggest production issue. 
Steelers On Defense
The Steelers have faltered on the high projections that people had for them in the preseason. They currently rank sixteenth overall, putting them right smack in the middle of the league.
Who will be playing quarterback for the Broncos is still very much up in the air. Teddy Bridgewater did not return in the second half of last week's game because of a concussion. In a surprising turn of events, Bridgewater was limited at practice on Thursday and is expected to get doctor clearance on Friday to start on Sunday.
Whether it's Drew Lock or Bridgewater starting on Sunday has enormous ramifications for the Steelers' defense.  
Inside linebacker TJ Watt has five sacks on the season. Bridgewater has been sacked eight times this season. In just one half, Lock was sacked three. Watt has the potential to do some severe damage against a team whose offensive line has been plagued with injuries. Lucky for Denver, it appears that guards Dalton Risner and Graham Glasglow are poised to return.  
The Steelers' run defense has been decent this season. They rank eleventh overall and face a rushing offense that also ranks eleventh. Broncos running backs Melvin Gordon and Javonte Williams have shown flashes of greatness but haven't been a consistent force. Despite a strong rushing game to start the first half, the Broncos only rushed four times in the second.
All of the injuries the Broncos have suffered have affected their pass protection immensely. They must focus on a run-heavy scheme this week that manages to gain momentum early.  
Denver's passing numbers took a huge hit last week. They plummeted to the 21st spot in the league. Pittsburgh sits at the nineteenth spot.  
With the injuries to Jerry Jeudy and KJ Hamler, Noah Fant has become the team's number one target. Courtland Sutton is in need of another big game as his production has decreased immensely so far.
Steelers' starting cornerback Cam Sutton has been dealing with a groin injury and is most likely out for Sunday. This could be a massive blow for the Steelers but may provide the Broncos receiving core with an opportunity to make some big plays.
Final Score Prediction: Broncos 20, Steelers 14
The Broncos and Steelers game kicks off this Sunday at 11:00 am MST.