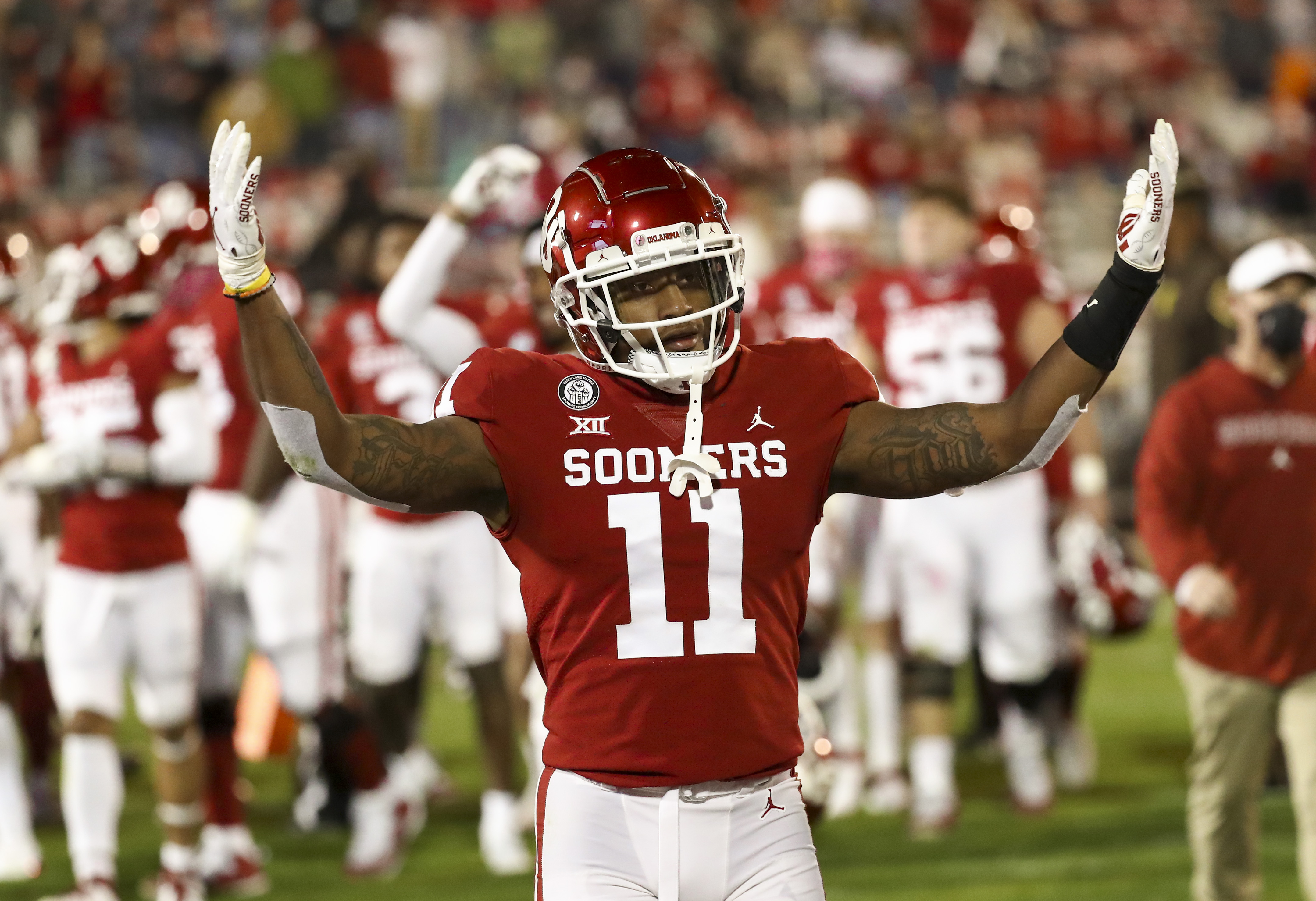 The Denver Broncos and general manager George Paton didn't have a ton of capital in the 2022 NFL Draft, but they still selected a bevy of talented players, whom they hope can make an immediate impact this season.
What can Broncos fans expect that impact to look like from each of Denver's rookies? Let's take a look.
Nik Bonitto, EDGE, Pick 64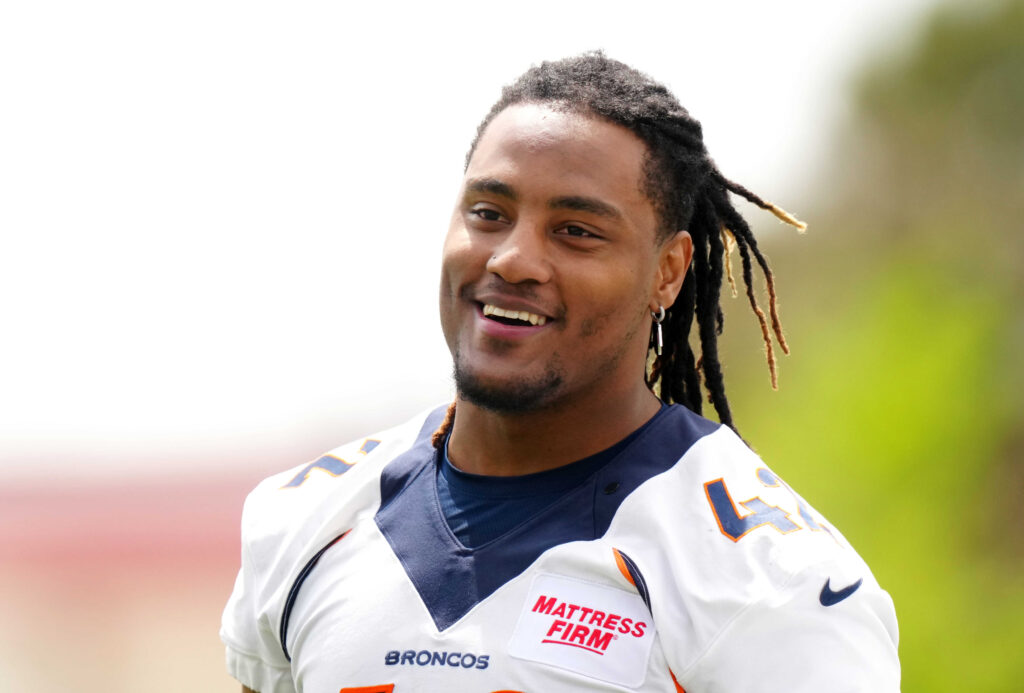 Projecting Nik Bonitto's rookie impact is especially difficult, as the role Denver would probably like to utilize him in and the role he is most likely to fill are two different things.
Bonitto has to add some power to his game, as he's presently a liability in the run game that struggles to set the edge. Now, he certainly has the potential to add that to his game, as he should be able to pack some muscle onto his frame in an NFL strength program, but we're unlikely to see him take that leap as a rookie.
Now, that's not to say Bonitto can't have an impact. He should have an immediate impact as a pass rusher. He's an explosive, twitched-up, bendy rusher that relatively torched Big 12 tackles with a lightning-quick first step. His high-end productivity should translate to some extent as a rookie.
With all that in mind, the Broncos would likely want to use him as a designated pass rusher in his rookie year. Keep Bradley Chubb or Randy Gregory fresh by taking one off the field in the occasional pass-rushing situation and let Bonitto take their place. You're protecting your run defense and Bonitto's development by utilizing him in the situations he's comfortable him, while still making sure he's seeing the field some. It also should make your pass rush more deadly all around, as you have a deep rotation of fresh, talented players.
However, they might not have the privilege of protecting Bonitto all season long. In fact, based on the injury histories of both Chubb and Gregory, it seems very likely that Bonitto will be thrust into the starting lineup for some stretch of the 2022 season.
When that happens, the Broncos' pass rush might only take a mild step back, but the Denver defense will immediately become much more vulnerable to the rushing attacks of their opponents.
Projected Impact: A dynamic pass rusher off the bench the likes of which Broncos Country hasn't seen since the days of Shaquil Barrett. Bonitto will create a handful of legitimate sacks (somewhere in the ballpark of seven) and a sprinkling of exciting tackles in the backfield. It won't be all roses though, as once injury thrusts him into the starting lineup, his shortcomings will become more exploitable, and therefore, more pronounced.
Greg Dulcich, TE, Pick 80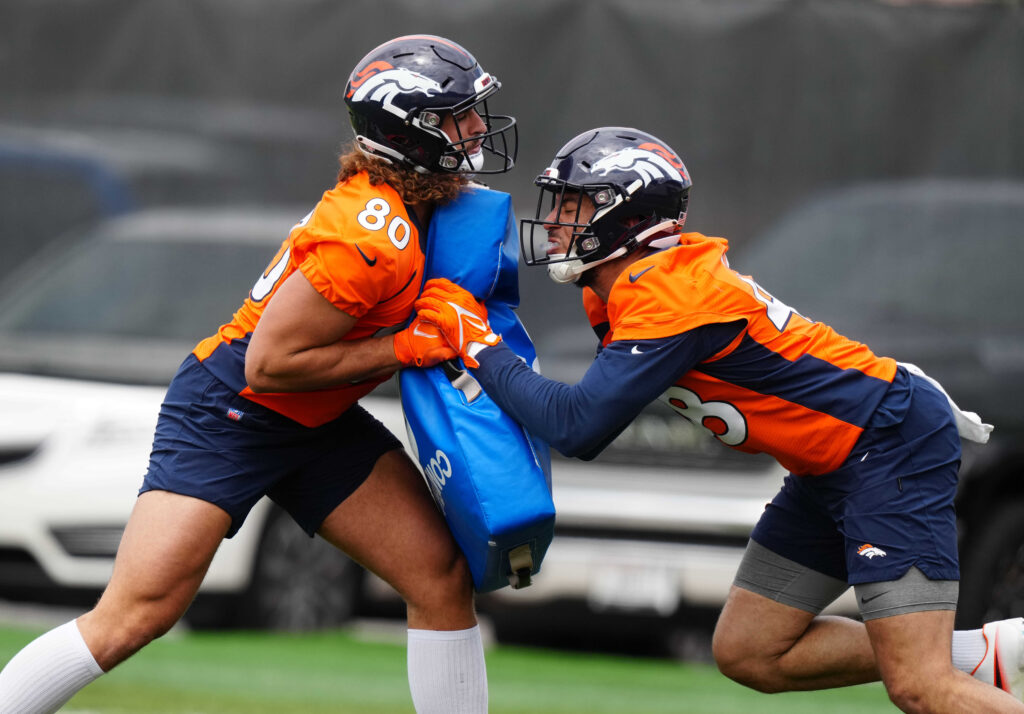 Everyone knew the Broncos had a relatively serious need at tight end entering the draft, but most expected them to target one of the all-around types we typically see in this offense. However, Denver instead opted for the offensive weapon that is Greg Dulcich, whose impact is much more difficult to project.
That's simply because we don't know just how heavily the Broncos will utilize him. It's been well-documented that Russell Wilson doesn't utilize his tight ends much, but throughout Nathaniel Hackett's different stops as an offensive coordinator, they've used their No. 2 tight ends even less.
GB:
2021: 23 rec, 213 yds, 0 TDs
2020: 12 rec, 114 yds, 1 TD
2019: 15 rec, 156 yds, 1 TD

JAX:
2018: 11 rec, 90 yds, 1 TD
2017: 14 rec, 149 yds, 1 TD
2016: 24 rec, 231 yds, 2 TDs*

*Starter got injured and played just six games

I would temper your production expectations folks https://t.co/Ckt334S9i4

— Zach Segars (@Zach_Segars) May 30, 2022
The only two times a No. 2 tight end had more than 15 receptions for 150 yards and a touchdown under Hackett's watch, the starter missed a considerable amount of time due to injury.
The counters to this argument would be that Hackett hasn't had a No. 2 tight end that's as dynamic a receiving threat as Dulcich is before and that Albert Okwuegbunam's injury history suggests this could be one of those cases where the starter misses a large portion of the year. These are valid points, but the infamous struggles of tight ends in year one and the well-known Wilson factor should temper expectations somewhat.
Projected Impact: Dulcich is not likely to produce much as a rookie, but his talent is undeniable and a lot of his talents should naturally translate to the next level, allowing him to fully take advantage of the opportunities that present themselves. His athleticism isn't going anywhere, nor are his soft hands and natural ability to create separation. Somewhere in the ballpark of 20 receptions for 250 yards and a touchdown or two feels reasonably optimistic.
Damarri Mathis, CB, Pick 115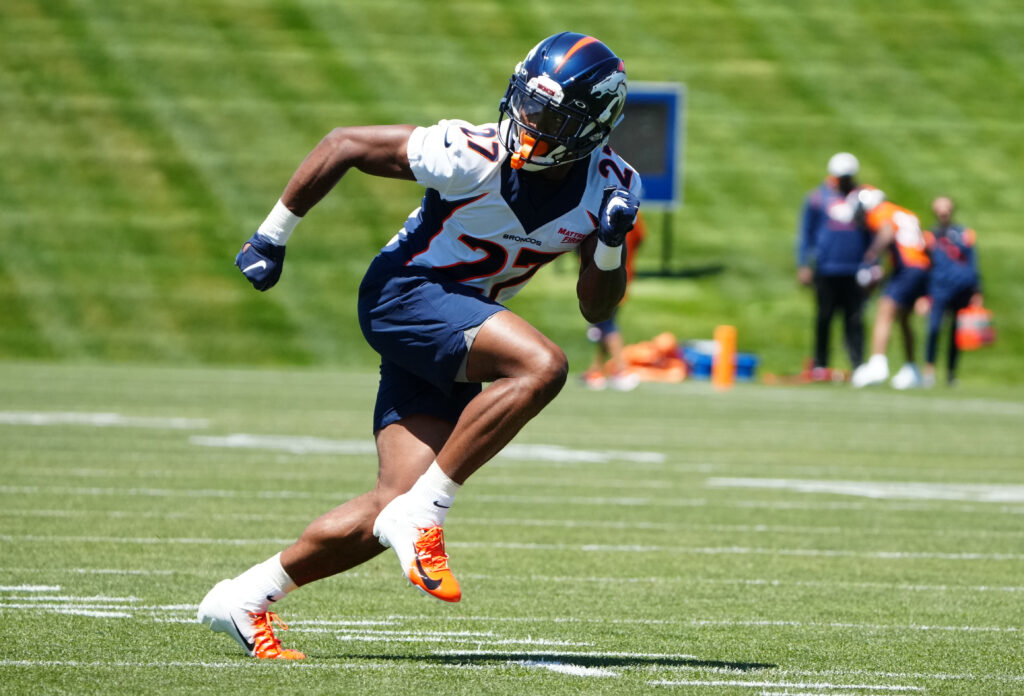 That path for Damarri Mathis to make an instant impact for the 2022 Broncos is more clear than it is for most of these rookies.
While Denver's top three cornerbacks (Patrick Surtain II, Ronald Darby, and K'Waun Williams) are all fairly solidified in their roles, the room is fairly wide open otherwise. Not only that, but the Broncos are expected to play out of their subpackages, especially dime, a lot this season, meaning a lot of defensive backs should see a healthy amoung of playing time.
Plus, Darby and Williams both have a history of missing time, and Michael Ojemudia — who projects to be Mathis' biggest competition for playing time — is returning from an injury that saw him miss nearly an entirely season. Plus, as a selection of the Fangio-Elway regime, Ojemudia doesn't have the ties to the current decision makers that Mathis does.
Mathis should immediately be the team's top slot corner outside of Williams, and should even push Ojemudia to be the replacement on the boundary if Surtain or Darby suffer an injury. That said, barring injury, he might only see the field on special teams, as the third safety — whether that be Kareem Jackson or Caden Sterns — will probably take the majority of the snaps in that dimebacker role.
Projected Impact: A high-end backup who is a solid special teamer. Injuries likely force Mathis into a larger role at some point in the season, and at that point he'll experience the lows that are typical of a rookie corner (Surtain was pretty anomolous), but there'll be plenty of high points and lockdown reps mixed in. 2023 is likely the year Mathis becomes a more active member of the defense.
Eyioma Uwazurike, IDL, Pick 116
Depending on what happens with Mike Purcell and his contract, Eyioma Uwazurike could be primed for a sneaky-large role on the Denver Broncos defense in 2022.
The Broncos could save $3.5 million against the cap by moving on from Purcell right now, and considering his play last season, doing so would be pretty reasonable. Ultimately, it seems more likely than not that they keep Purcell, but both outcomes are very realistic.
If Denver does move on from Purcell, they won't really have a two-gapping run-stuffer behind D.J. Jones, which could make Uwazurike the go-to option to spell Jones for a couple of snaps here and there.
Even if Denver opts to keep Purcell, Uwazurike should see the field a decent bit in this role. He also has the traits and skills to play over the guard (in more of a 4i alignment, similar to what we see from Dre'Mont Jones), if the Broncos want a heavier personnel grouping up front.
Projected Impact: A top rotational run-stuffer if the Broncos move on from Mike Purcell. Otherwise, he'll be more of a depth piece that occasionally rotates in as a run-stuffer. He likely sees a good bit of his playing time near the goalline.
Delarrin Turner-Yell, S, Pick 152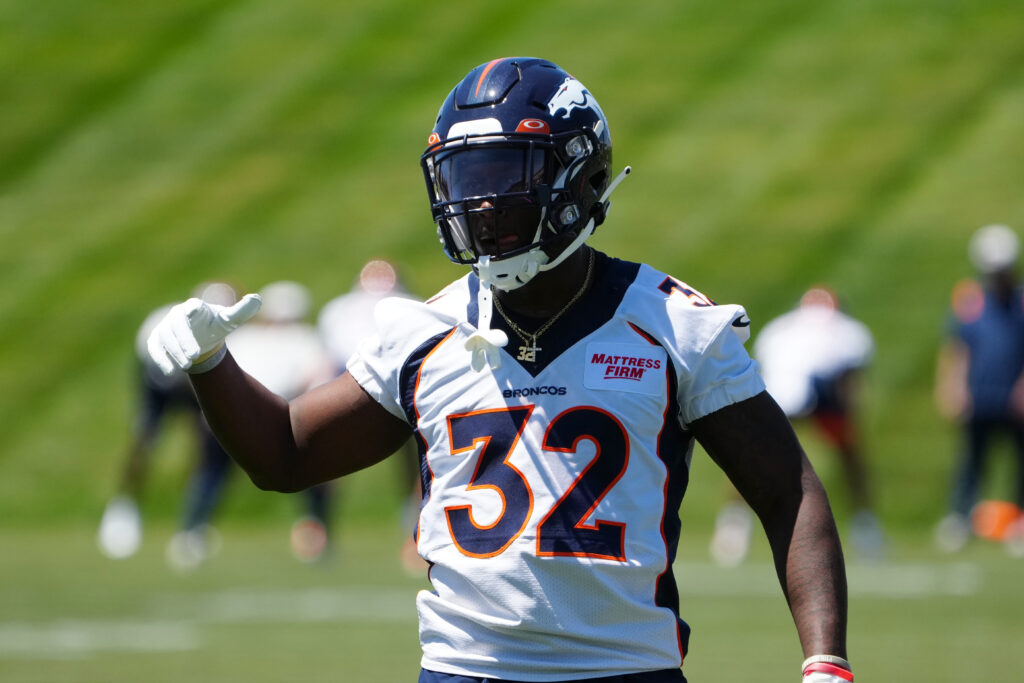 Is there a position group on the Denver Broncos roster that is more loaded with talent than the safety position?
Maybe running back, but that's it.
While Turner-Yell is one of the talented members of that room, the fact it's so chock-full of exceptional players who can impact the game in different ways means that it might be tough for Turner-Yell to see much playing time in year one.
Justin Simmons, Kareem Jackson and Caden Sterns should all see the field a ton, much like last year. Meanwhile, P.J. Locke seems slated to finally take on a bigger role this season, though he'll have to beat out J.R. Reed for that opportunity. Jamar Johnson probably won't make the final roster, but it would be foolish to count him out entirely.
There's almost no way that Turner-Yell will be able to navigate his way far enough up that crowded depth chart to see defensive snaps this season. It would probably take a mountain of injuries.
That said, Washington's best traits — his ability to fire downhill, glide through traffic and congested areas of the field, and be a sure tackler — translate brilliantly to special teams. He should quickly become one of the best members of the Broncos' punt and kick coverage units.
Projected Impact: Special teams ace who can fill in as a downhill enforcer from the safety position if necessary, but likely won't be asked to.
Montrell Washington, Returner, Pick 162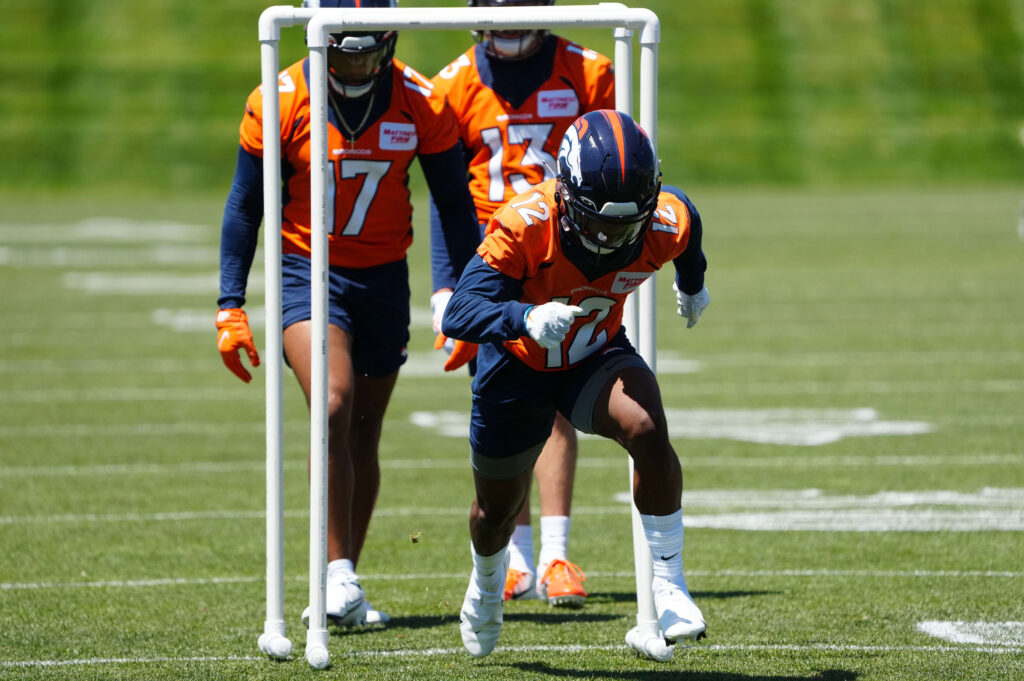 When the Broncos shockingly selected return specialist Montrell Washington in the fifth round, the pick was widely panned by the media, and understandably so. No one, probably not even Washington expected him to go in the fifth round of the draft, and many didn't think he would be drafted. This was penciled down as a reach.
However, that tune is quickly starting to change now that the media is able to observe Washington in camp, and it's easy to see how the NFL could have been higher on Washington than the press.
The press couldn't watch Washington's tape. It's practically unfindable, outside of his one matchup with the Florida Gators, which was an outlier in terms of productivity. Meanwhile, the NFL had access to the necessary tape to study Washington.
The media is finally being able to somewhat study Washington now, and he looks the part of a fifth-round jitterbug that provides insurance to K.J. Hamler in the wide receiver room, while also demonstrating he can be a game-changing return man.
Projected Impact: Backup on offense who maybe sees some playing time as a fill-in for K.J. Hamler and as a gadget receiver, but is primarily viewed as the team's top return man.  Washington quickly becomes a household name in Broncos Country with his explosive, field-flipping returns and even scores a touchdown or two.
Luke Wattenberg, IOL, Pick 171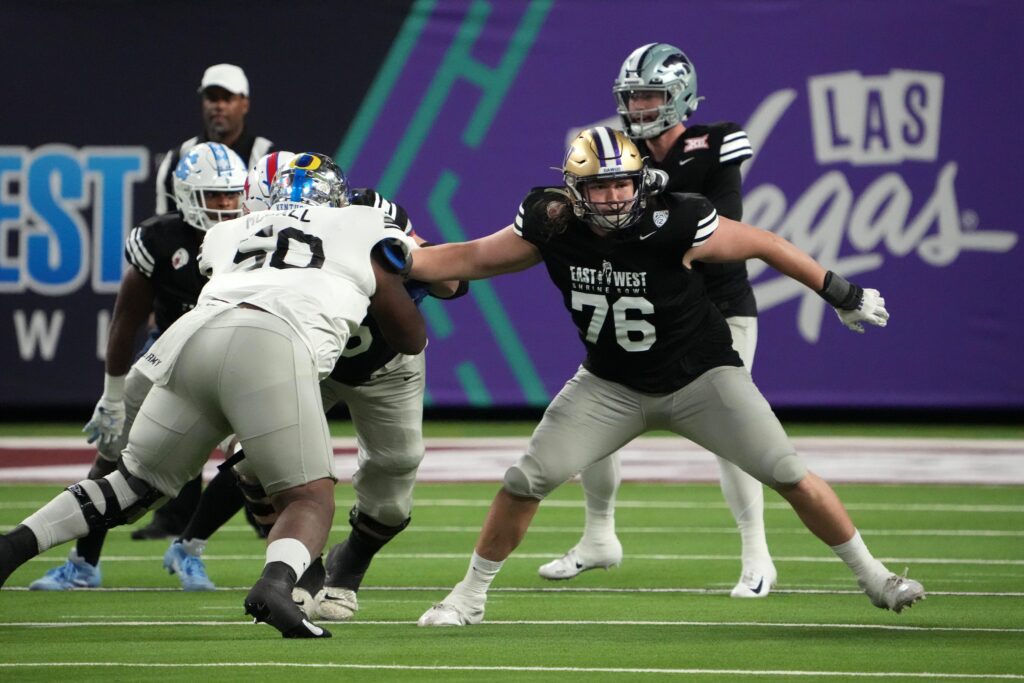 The Broncos presently have so many bodies on the interior of the offensive line competing for playing time, that it's pretty hard to envision Luke Wattenberg having much of a role his rookie season.
As it stands now, Lloyd Cushenberry, Graham Glasgow and Quinn Meinerz are all probably ahead of Wattenberg in the competition for the starting center spot. He also trails multiple players at guard and at tackle.
Projected Impact: Bench or practice squad player who doesn't see the field a single time as a rookie. It wouldn't be surprising if he missed the final roster.
Matt Henningsen, IDL, Pick 206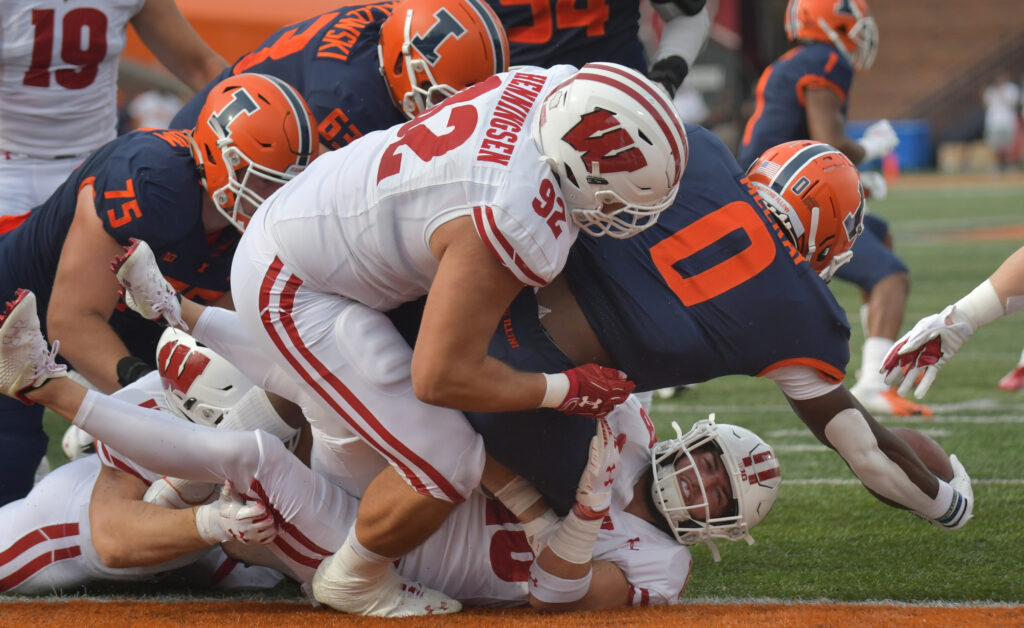 Of the Broncos' three sixth and seventh-round draft picks, Matt Henningsen is easily in the best position to make a year-one impact, but even still, he'll likely primarily function as a depth player.
Dre'Mont Jones and D.J. Jones' spots on the depth chart are solidified, while DeShawn Williams and Mike Purcell will also likely be ahead of the sixth-round rookie. Lastly, fellow rookie Uwazurike and McTelvin Agim are also in the mix for rotational snaps.
In other words, Henningsen could find himself as Denver's IDL No. 6 or No. 7. Last year, the defensive linemen that far down the depth chart finished with no more than 95 snaps on the season, a pretty minute role.
Projected Impact: A rotational IDL that seldom sees the field but impresses in his limited opportunities. Finishes the season with a sack or two and a handful of tackles for loss.
Faion Hicks, CB, Pick 232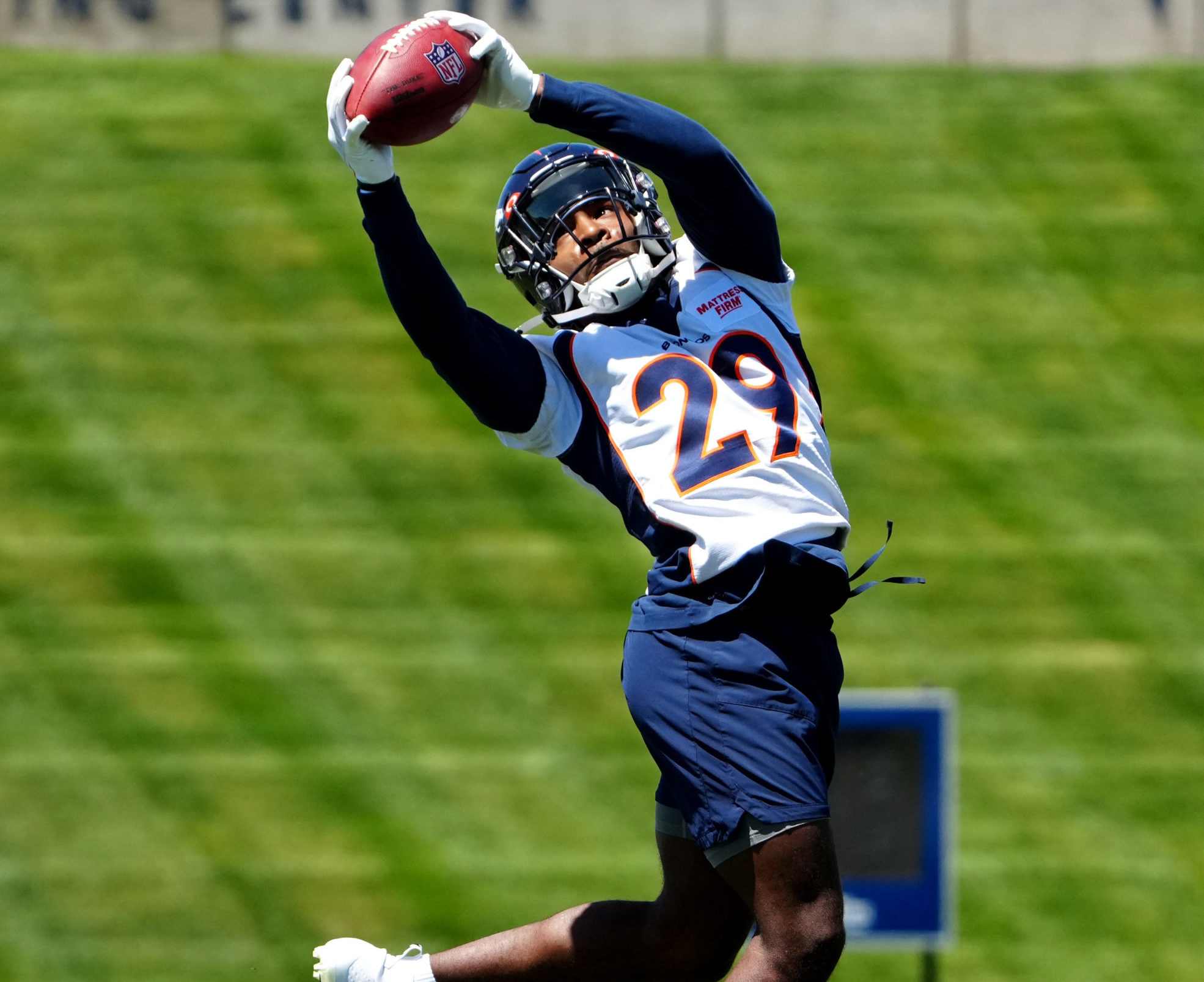 Despite being the very last selection of the draft for the Denver Broncos, Faion Hicks has already earned some positive reviews from the veterans at OTAs but it's unlikely he carves out much of a role for himself this season.
The Broncos' top five cornerbacks (Patrick Surtain II, Ronald Darby, K'Waun Williams, Michael Ojemudia and Damarri Mathis) should all be comfortably ahead of him on the depth chart. Plus, Hicks projects to be an outside-only corner — where the majority of Denver's corner depth lies — so he might not even see as much playing time as Essang Bassey.
Projected Impact: Depth player who only sees the field on special teams in year one. Slightly more likely to reach year-one-ceiling of impact special teamer than year-one-floor of being on the practice squad all season.