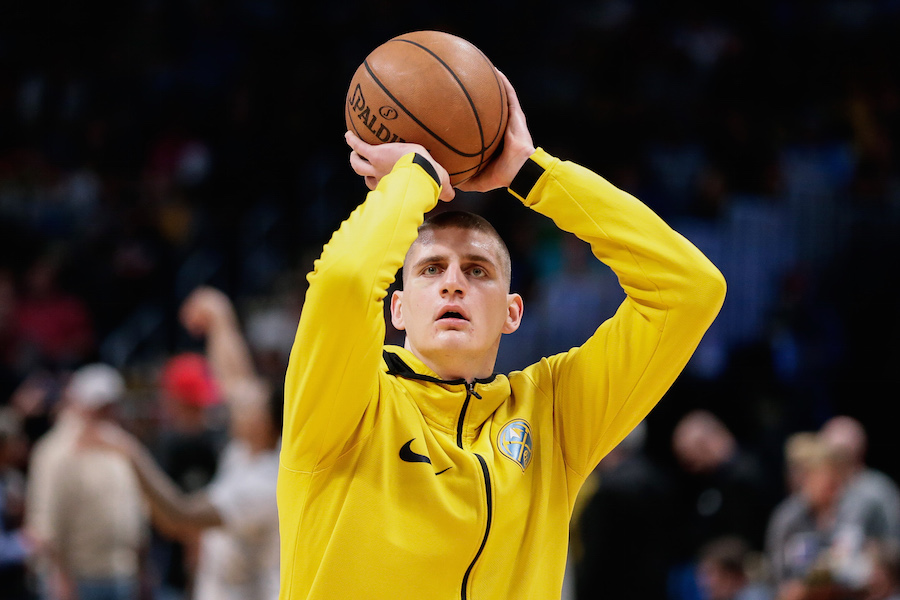 "Stick a fork in 'em," I said.
Just three weeks ago, on March 19, not many argued.
A little more than a week later, Michael Malone did.
"We still believe. A lot of people in this circle have given up on us, they say all these things about us. That's okay," he said following an improbable overtime win over the Bucks on April 1. Had anyone penned out the script for that one ahead of time, everyone would have said it was merely an April Fools joke. Malone wasn't joking though. Clearly he and his team did believe, and have ever since.
After declaring them dead, immediately following an inexcusable, 94-101 loss to the lowly Memphis Grizzlies back on March 17, the Nuggets tried to right the wrong by taking Miami to double overtime — still, they lost. Surely they were done at that point.
Not quite. Following a pair of road wins against the Bulls and Wizards, the playoffs were still unlikely, but at least mathematically possible. What loomed ahead, however, was a gauntlet that featured nine games against eight playoff teams and one that was breathing down the neck of the Nuggets, just a half game back.
A pair of losses followed, this time to the Raptors and 76ers. This was torturous. Anyone who's ever followed the Nuggets knew exactly how this was going to go.
Five straight wins later, and it appears we didn't.
Could Michael Malone be laughing last?
I'll admit it; I've said on numerous occasions that this season should be Malone's last with the Nuggets. Even with some built-in, perhaps valid, excuses — Paul Millsap, who's rarely ever injured, missing 42 games with a wrist injury, Gary Harris being absent with a knee injury since March 15 (or, the entire stretch run) — there were so many bad losses. Games that got away. Games that were given away. Losses to teams — at home! — that the Nuggets had no business losing to, no matter who was in the lineup. Yes, the Nuggets might have coasted into a playoff spot with a fully healthy Millsap, but they were good enough without him to not have it all come down to this.
Ironically, this — or at least the five games that have led up to this — is what we've been dying to see from the Nuggets all season long. Heart. Guts. Execution. Determination. Talent realized.
When we didn't see it, we blamed Malone. Maybe that was fair. Maybe it wasn't. But not making the playoffs is no longer acceptable in Denver. We've been sold into the theory that this great young core isn't ready to win it all, but certainly ready to earn some postseason experience. It was, as it played out, good enough to not "break up" with any sort of trade. Not for Jimmy Butler. Not for Kyrie Irving. Not for Eric Bledsoe.
We've been told that Nikola Jokic was, and will be, the centerpiece of the Nuggets for a long, long time. There were too many times that Jokic looked lost, and Malone looked even more lost, not knowing what to do in order to get the most out of his emerging superstar.
If the Nuggets weren't here — two games to go and entirely in control of their own destiny — we'd be talking about all of that. Wondering if Malone should go. Pondering if Tim Connelly had overvalued his young stars just a bit too much. Angered by yet another postseason spent on the sidelines.
The Nuggets' neighboring tenants, the Avalanche, just pulled off something that absolutely nobody thought they could do heading into the season. Yet, they're locked into a playoff spot.
On Monday night against the Trail Blazers and/or on Wednesday night against the Timberwolves, the Nuggets could do what everyone thought they should do heading into the season, and what nobody thought they'd do just three weeks ago.
Make the playoffs. It's right there for the taking — improbably.
Put up, and shut us up, Nuggets. Be everything we've all said you weren't.