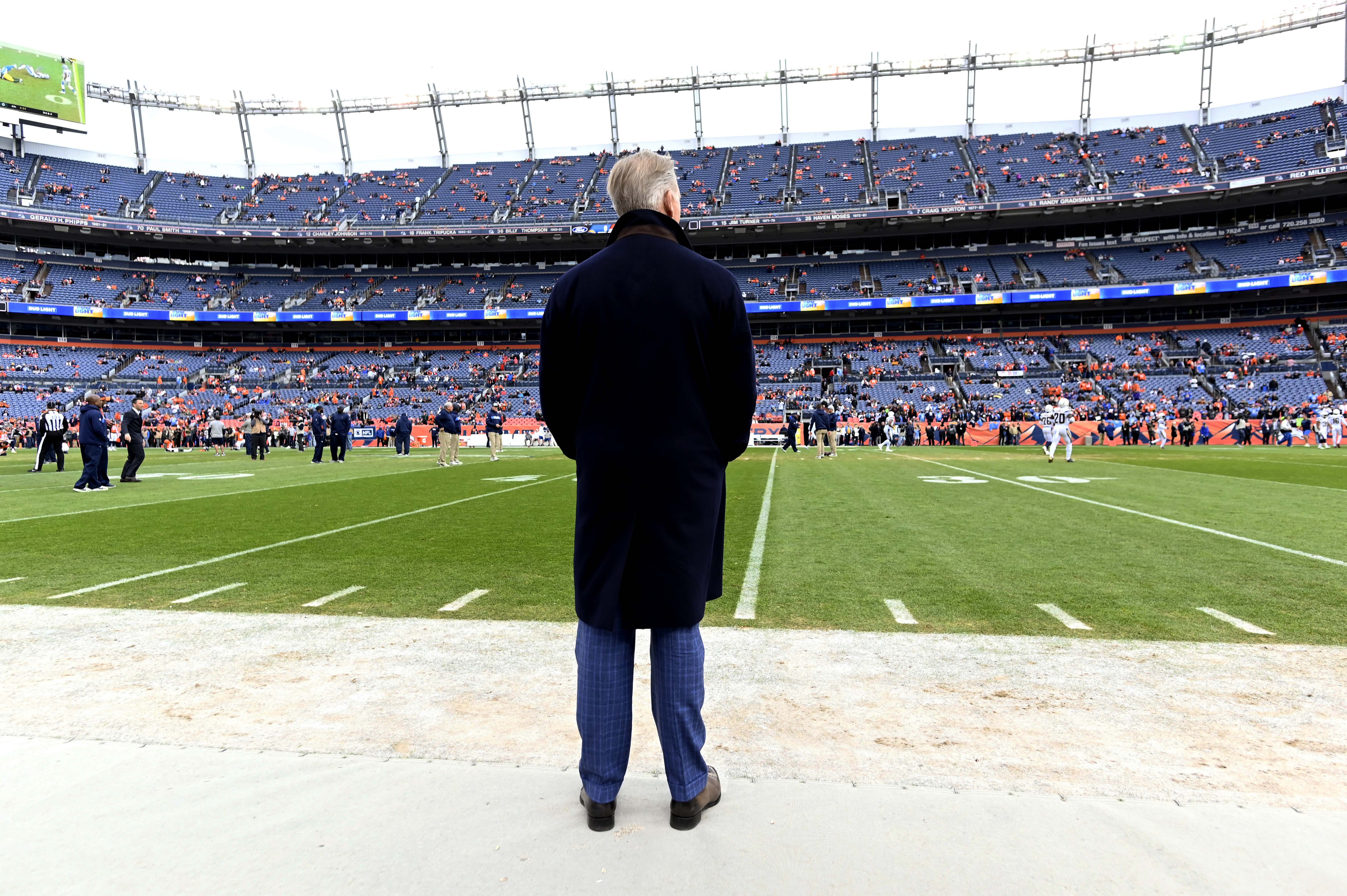 Dave Ziegler is out. He's staying put in New England to work under the Hoodie. Thanks, Denver, but actually, no thanks.
Guess this general manager of the Denver Broncos gig isn't all that appealing these days. Reportedly, Ziegler, who is the assistant director of player personnel for the Patriots, wasn't the favorite anyway. But that's also pretty convenient in retrospect. Regardless of where the Broncos had ranked Ziegler. It's somewhat shocking (or is it?), that an NFL executive with a chance bump up his business card by at least two levels on the org chart – for one of sports proudest franchises, no less – declines.
My how have times have changed.
While Ziegler's departure might say a lot, perhaps the conversations taking place over Zoom reveal even more.
As reported by 9News Broncos insider Mike Klis, there have been three key topics of concern discussed within each general manager candidate's interview.  According to Klis, they are as follows:
The status/future of the Broncos ownership
There are "concerns about (John) Elway hovering"
The coaching staff
If we in Denver, Colorado are being honest, these areas of concern should come of no surprise. Afterall, these are the things we've been talking about around the Sunday dinner table for at least a few years now.
However, there's a cold shower kind of feel hearing it all from "someone else." Dysfunction within any family is pretty normal, but when the squabble spills out into the neighborhood and becomes notable outside the four walls of home, it feels a little funny. Like your friends' letting you know your ex was cheating all along, or that everyone at work kind of figured that dad was going to get canned, or that mom's yoga pants excursions ultimately landed at Chardonayville instead of CorePower (all figuratively speaking, of course).
Simply put, if you feel like the Broncos are, and have been, a bit of a mess lately, you're not the only one. Your concerns are the same concerns held by the guys interviewing for the Broncos newest job opening. The secrets are certainly out.
And that's not to say the job of Denver Broncos general manager can't still be a great one. In fact, it's quite possibly a golden opportunity for someone to show their mettle as a sharp and sturdy NFL executive. After all, they could turn all of this around.
Then again, there's a reason that no bona fide stars are interviewing for the Broncos job. None of the candidates have ever served in the same capacity, Other than George Paton, the long-tenured assistant general manager of the Minnesota Vikings, none really have an undeniable pedigree to take the leap up to a general manager role.
Asking "Who's going to own the team?" or "Is the guy above me going to let me do my job?" are not exactly light or casual topics.
You're looking more for something like: "Are there plenty of Chick-fil-A restaurants in the area?" That's when you know you've got 'em.
And these questions about the coaching staff? What are they? Perhaps it's normal to have the current coach involved in the interview process for a general manager – or is it? If an incoming GM doesn't pose a question or two about the current head coach who's just gone 12-20 over his first two years on the job, that should be an immediate concern. How awkward might it be to ask that about Vic Fangio, and then five minutes later, have to answer a question from the same man?
This is supposed to be a job interview, but who's interviewing who here?
If George Paton bows out, just like Ziegler did, what does it say about the current state of the Broncos? If you asked them off the record, what do remaining candidates Terry Fontenot (Saints), Champ Kelly (Bears) or Brian Stark (Broncos college scouting director) truly think of the situation they might be walking into?
Someone will take the job. That's a given. But the process is revealing a lot about the Broncos.