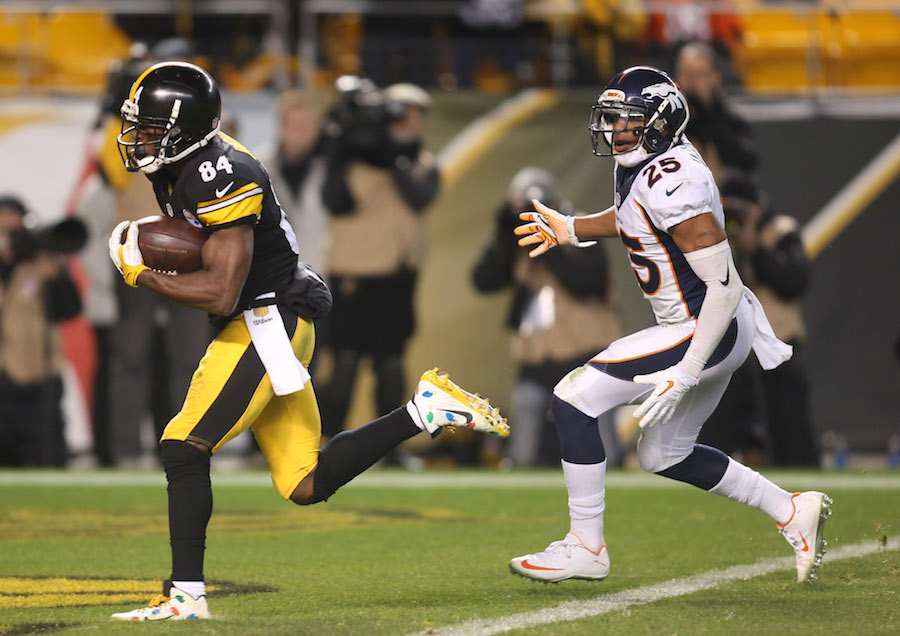 Denver Broncos 27, Pittsburgh Steelers 34
The Denver Broncos lost another game after a dominating first half. This week they even scored four touchdowns on their first five drives and were man-handling the powerful Pittsburgh Steelers. Then the wheels came off. With a 27-13 halftime lead, the Broncos entered the locker room but a seemingly a different team took the field in the second half. Then the Steelers were the team with the hot hand, scoring 21 second-half points on their way to a 34-27 victory.
Unlike last week, the Broncos defense was equally as terrible as the offense in the second half. They allowed the first 300-yard passer of the season and Antonio Brown caught an incredible 16 passes for 189 receiving yards and two touchdowns. Ben Roethlisberger finished the day with 380 passing yards, three touchdowns (all in the second half) and two interceptions.
The Broncos offense scored at will and converted 8-of-8 third downs in the first half before going into a tailspin. In the second half Brock Osweiler threw for just 82 of his 296 passing yards and the team completed just one third down on nine attempts. For the second straight week they were held scoreless in the second half, and as a result, lost their second straight game and fourth in their last seven games.
The loss brings their record to 10-4, just one game ahead of the Kansas City Chiefs. A win Sunday would have clinched a playoff berth and kept a two-game lead in the division with two games to play. Now the Broncos are inching closer to an epic collapse and will have to once again figure out what went wrong Sunday.
Here's a look at what was said after the loss and the not-so-pretty stats.