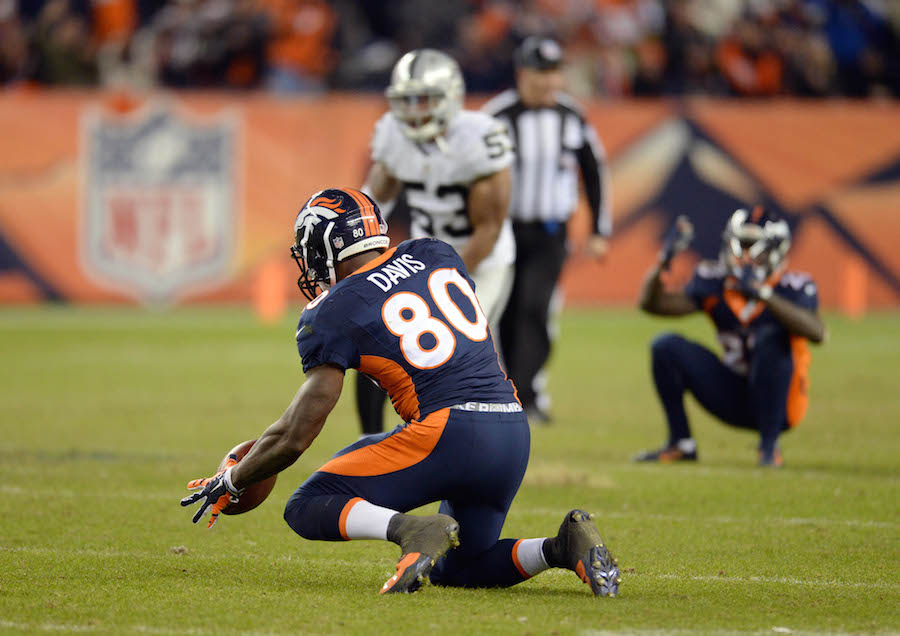 Oakland Raiders 15, Denver Broncos 12
The Denver Broncos squandered a 12-0 first half lead to the Oakland Raiders at home Sunday afternoon. The final score of 12-15 loss was the team's third of the season was due in large part to the increasing problem of the Broncos red zone woes.
Out-gaining the Raiders 224 yards to -12 in the first half the Broncos could have been up big. Instead they allowed an opponent to stick around, as they have several times this season and it caught up to them. The Raiders scored a touchdown on their opening drive, recorded a safety just before the fourth quarter and a muffed punt resulted in a second Raiders touchdown.
The Broncos defense played extremely well for most of the game, giving up just 126 net yards in the contest. Von Miller added a sack and Raiders quarterback Derek Carr did little to disrupt the Broncos top-ranked passing defense.
However in the end it came down to the turnover ratio and the red zone touchdown percentages. The Raiders won both. They were 2 of 2 in the red zone and +3 in turnover margin.
With plenty of blame to go around check out who had the worst night and what the Broncos had to say after the tough loss.