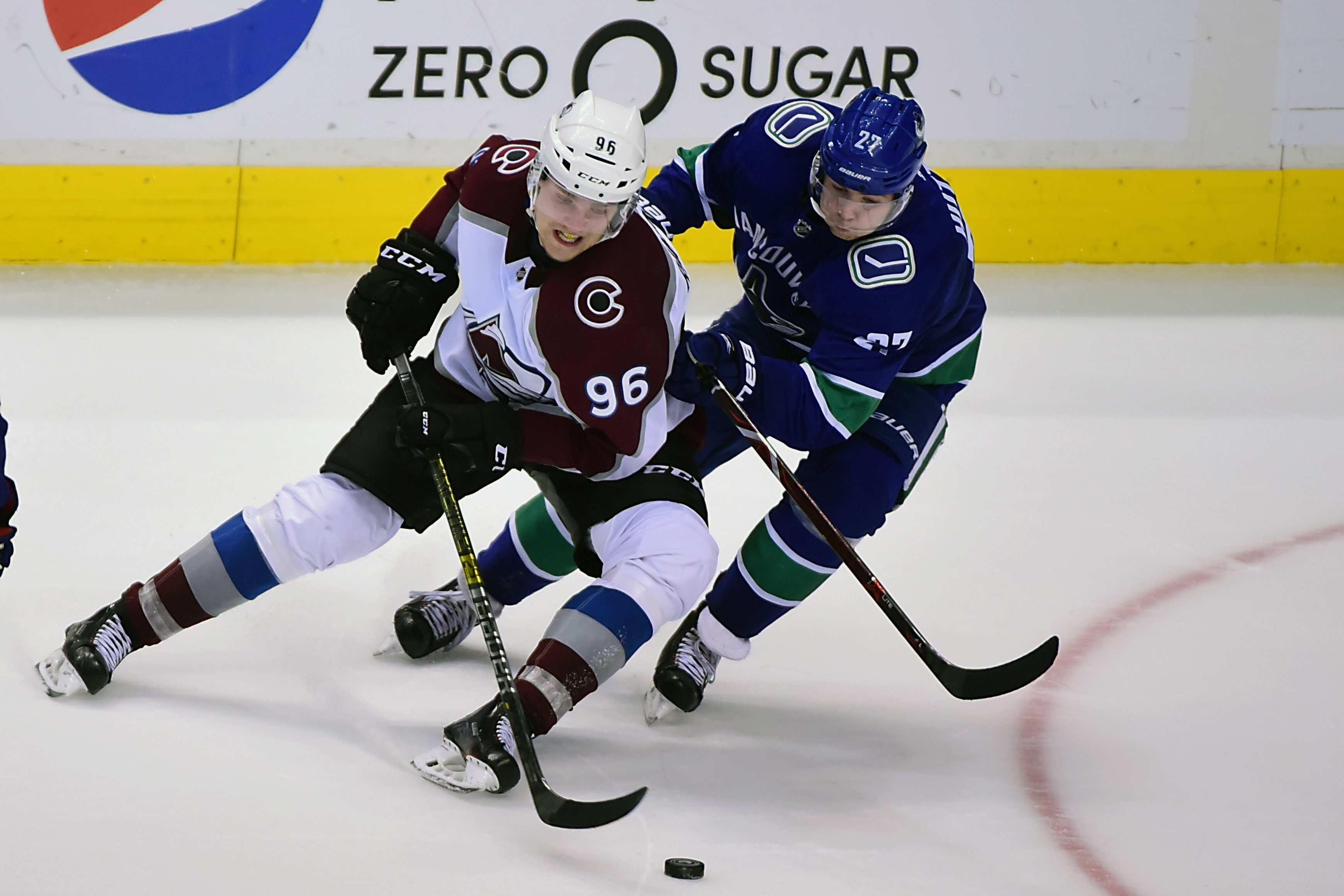 The Colorado Avalanche will have to look for their first victory of February another day, as they fell to the visiting Vancouver Canucks 5-1 at the Pepsi Center on Saturday night.  That loss pushed the Avs' losing streak to three straight games as the skid continues.
While the Avs were unable to come away with the result that they wanted, tonight marked the 600th career game for veteran forward Colin Wilson. Although he was happy about the milestone, was more concerned about the 5-1 loss to the Canucks.
Heading into the game with a new look for the first two lines, the Avalanche were trying to start their post All-Star Break with an offensive push. However, that never came. The Vancouver Canucks strolled to a quick 3-0 advantage through the first two periods of the game in part to a two-point performance coming from forward Jake Virtanen.
"When something early happens like that, there is a mindset there where you have to be able to go back and focus on those building blocks, and that defensive commitment," head coach Jared Bednar said. "It has to start there, and what we as a team are intending to do right now is we are hoping for offense. We need to make something happen."
Debuting a couple of new lines tonight, the Avs were hoping to be able to spread some talent through their lineup — it just did not seem to work.
"I dont know, I didn't like our game," Bednar said about the new lines coming into the game against Vancouver. "We've tried every line combination on the planet in the last two months and we aren't getting results, so I didn't like them."
Special teams continued to be an aspect of the game that the Avs struggled in, as they 0-for-3 on the powerplay, while the Canucks closed the game 1-for-2.
Desperate for any sort of momentum, Avs veteran forward Matt Calvert notched the first goal of the game for the home team, tipping a Nikita Zadorov slapshot past Canucks goaltender Jack Markstrom. However, any sort of momentum from this goal was short lived as the Canucks regained their three-goal advantage with a goal from Vancouver forward Tyler Motte at the 15:17 mark of the second period.
The Canucks held onto the 4-1 lead until Canucks forward Nikolay Goldobin found the back of the net to help them to the 5-1 victory over the Avalanche.
Colorado will be looking to pick up their first victory of the month when they close out their homestand against the Columbus Blue Jackets on Tuesday, Jan. 5 at the Pepsi Center at 7 p.m. MT.
"We have to switch around our mentality," Colin Wilson said. "We need to start getting back to coming out and playing to win and get gritty. Right now if they score, we go into a bit of a shell so we have to get out of it."