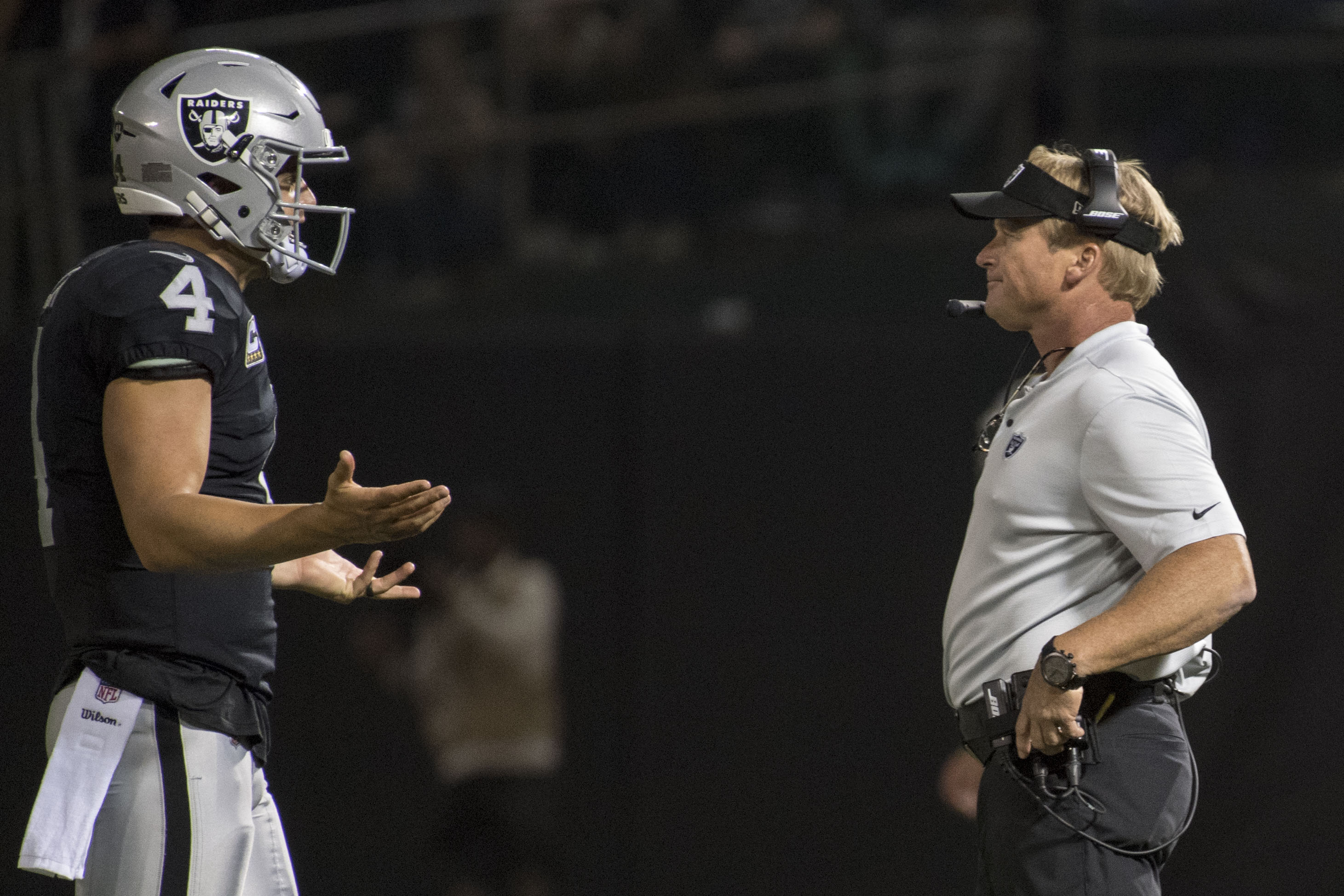 The Denver Broncos came away from their season opener with a narrow, 27-24 win over former division rival Seattle. This week, they'll face current – and their oldest – rival in the form of the Oakland Raiders, who collapsed in the second half of their 33-13 loss to the Los Angeles Rams.
Oakland Raiders broadcaster Lincoln Kennedy joined Nate Lundy, Shawn Drotar and T.J. Carpenter on Mile High Sports AM 1340 | FM 104.7 to discuss what happened to the Raiders in that game, and preview the always-entertaining rivalry game on Sunday.
"In the second half [of the Raiders' loss], give the Rams credit," Kennedy explained. "Wade Phillips and that defense made some adjustments; they realized what Derek Carr was trying to do… and they made adjustments toward that. More importantly, their front four started to get to Derek Carr and harass him; gave him 'happy feet', if you will."
"He started looking at the rush; looking downfield and panicking. So there were a couple of interceptions where he wasn't even pressured; he just made a bad decision."
Of course, the Broncos possess a fearsome pass rush of their own, getting to nimble Seahawks quarterback Russell Wilson six times in their Week 1 win.
"There's a lot that's similar from when I played for [Raiders head coach] Jon Gruden, many, many moons ago," Kennedy explained. "He's running a similar style of offense. The only thing that's changed is the names and the faces."
Click here to listen to the full interview with Lincoln Kennedy, including his thoughts on the Khalil Mack trade and what he thinks will happen on Sunday.
Catch Mornings at 5280′ with Nate Lundy, Shawn Drotar and T.J. Carpenter every weekday from 7a-9a on Mile High Sports AM 1340 | FM 104.7 or stream live any time for the best local coverage of Colorado sports from Denver's biggest sports talk lineup. Download all-new the Mile High Sports Radio mobile app for Apple or Android.