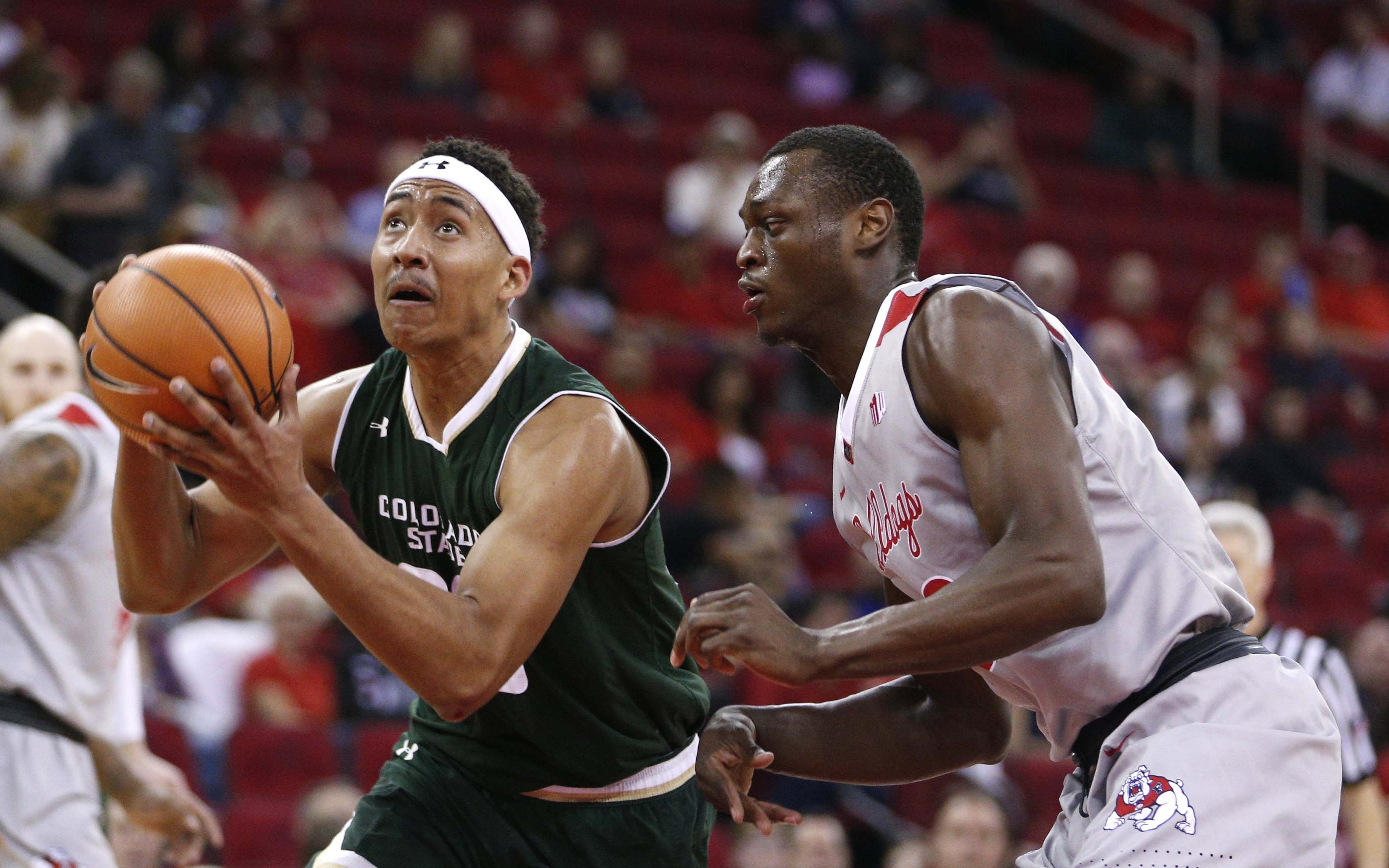 Colorado State played their first game of the season on Saturday, enjoying an exhibition 87-67 win over CSU-Pueblo, but the biggest news may have come from before the game was played.
Deion James tweeted out a "red shirt" before the game, and then sat on the bench in sweats and a sweatshirt all afternoon long.
🔴👕

— Deion James #20 (@Dj_monsta) November 3, 2018
After the game, head coach Niko Medved made it official saying, "He had offseason knee surgery, nothing major but he hasn't come along the way he would have liked…There will be an official announcement but yes, that's the direction we're going to go."
Medved also said, "I support him in that 100 percent if that's what's best for him long term."
James, a senior at 6'8″, is one of the few true big men the Rams have on their roster. There's Nico Carvacho, a 6'11" redshirt junior who will star on the team, but James was supposed to be a big-time contributor as well.
James started 21 games in 2017-18, averaging 10.3 points and 5.3 rebounds per game, which were each third-best on the team last year. He also used that height and length to block 19 shots, again, third-best on the Rams.
The forward's 24-point, 14-rebound game against Wyoming last year was his best of the season, and he recorded two double-doubles last year.
The Rams will utilize a 4-and-1 offense, in which four outside shooters will stand near or around the arc and one big man will play down low. Carvacho will usually be that big man, and James was likely to be his backup, but now the Rams will have to rely on sophomore Logan Ryan, redshirt junior Alonzo Tyson and freshman Adam Thistlewood for height. Although, Thistlewood is certainly more a wing than a banger down low.
Colorado State's regular season tips off on Wednesday, Nov. 7 at 7 p.m. MST as they host Colorado Christian.
Note: Kris Martin, who was thought of as a starter on this team, will sit for the first five games of the regular season per Medved, too. Martin didn't play this afternoon.