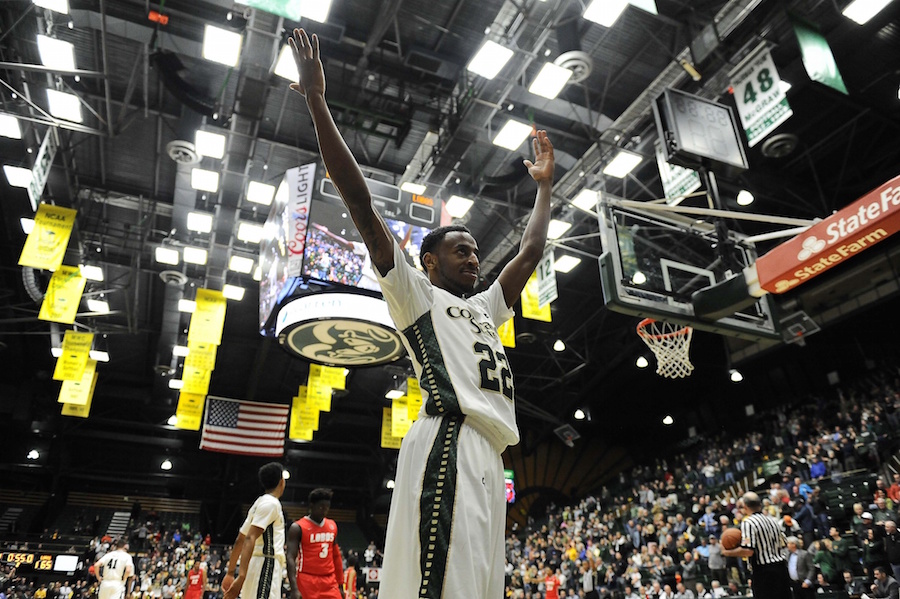 Read this story at CSURams.com
The Colorado State men's basketball team completed a three-game homestand with possibly its most complete game of the year, an 80-58 victory over Alcorn State, Nov. 27. With their seventh-consecutive home victory, the Rams improved to 5-1 on the young season, including 5-0 at Moby Arena, while the Braves dropped to 2-3 on the year.
"It's been a long week and today caught up with us, especially early on," head coach Larry Eustachy said postgame. "The whole game we seemed to be kind of a step slow. What this team really needs is to practice, as the only practice we have done is to go on the court to prepare for other teams (because of scheduling necessities). I think this team has only scratched the surface of who we can be."
This was the first time this season that CSU grabbed the early lead and never led the visitors get ahead, scoring the first four points of the game. The Rams built an 11-point halftime advantage and used good defense and an impressive rebounding presence to keep the Braves off the scoreboard, building the final margin to as many as 24 late. 
The Rams shot a season-best 56.0 percent (28-of-50) on field goal attempts, including a season-best six 3-pointers. Colorado State controlled the glass on both ends, finishing with a 47-25 lead, including 36 defensive rebounds. Alcorn State was held to just 29.3 percent (17-of-58) on field goal attempts.
The Rams were led by redshirt-sophomore J.D. Paige, who tallied career-bests of 23 points and six assists on the afternoon. Senior Emmanuel Omogbo had his third straight double-double with 15 points and 15 rebounds. Redshirt-freshman Anthony Bonner recorded a season-best nine points on the day, while redshirt-freshman Nico Carvacho had six points and six rebounds. For Alcorn State, Denzel Dulin was the high scorer with 20 points.