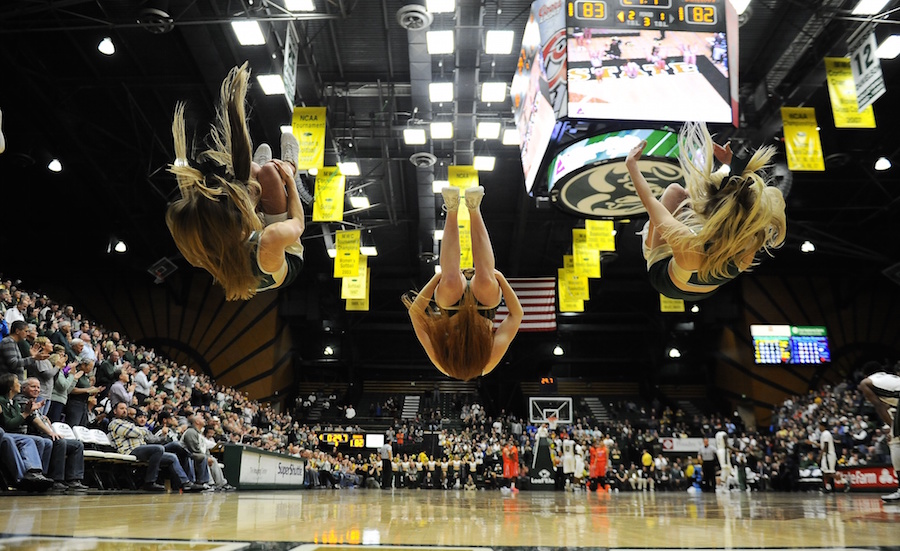 Read this story at CSURams.com
The Colorado State's men's basketball team avenged last season's disappointing loss in Greeley with an 81-64 victory over the visiting Northern Colorado Bears, Dec. 10. With the win, the Rams improved to 8-2 on the season, and 69-36 all-time against the in-state rival Bears.
A game in which they never trailed, the Rams were unable to open up a cushion greater than seven points in the first half, as the Bears hung tight thanks to timely three-point shooting. After taking a 34-33 lead into the locker room, the Rams opened the second period with a 9-0 run, and never saw their lead fall below 17 points in the game's final 10 minutes.
The Rams had four scorers in double-digits, led by a career-high 19 points from junior guard Devocio Butler. In his first game in nearly a full calendar year, redshirt-senior guard Gian Clavell dropped in 15 points off the bench, and redshirt-freshman Nico Carvacho and redshirt-sophomore J.D. Paige scored 13 and 12, respectively. The scoring outburst, paired with his career-best 11 rebounds, notched Carvacho his first career double-double, and marked the eighth time in 10 games this season that a Ram has recorded double-digit rebounds. Redshirt sophomore guard Chaz Glotta led the Bears with 18 points, and fellow sophomore guard Jordan Davis followed closely behind with 17.
CSU shot 42.2 percent from the floor (27-of-64) and limited UNC to just 36.1 percent (22-of-61), including 29.4 percent (10-of-34) from the 3-point line. The Rams' 50 total rebounds marks a new season best, and their 17 boards on the offensive end falls just two short of their season high, which came in the opener against New Mexico State. The Rams converted those boards into 19 second-chance points, compared to seven points on nine offensive boards from the Bears. Concurrently, Colorado State managed to outscore UNC 34-18 in the paint, thanks in large part to the Rams' dominance on the glass.