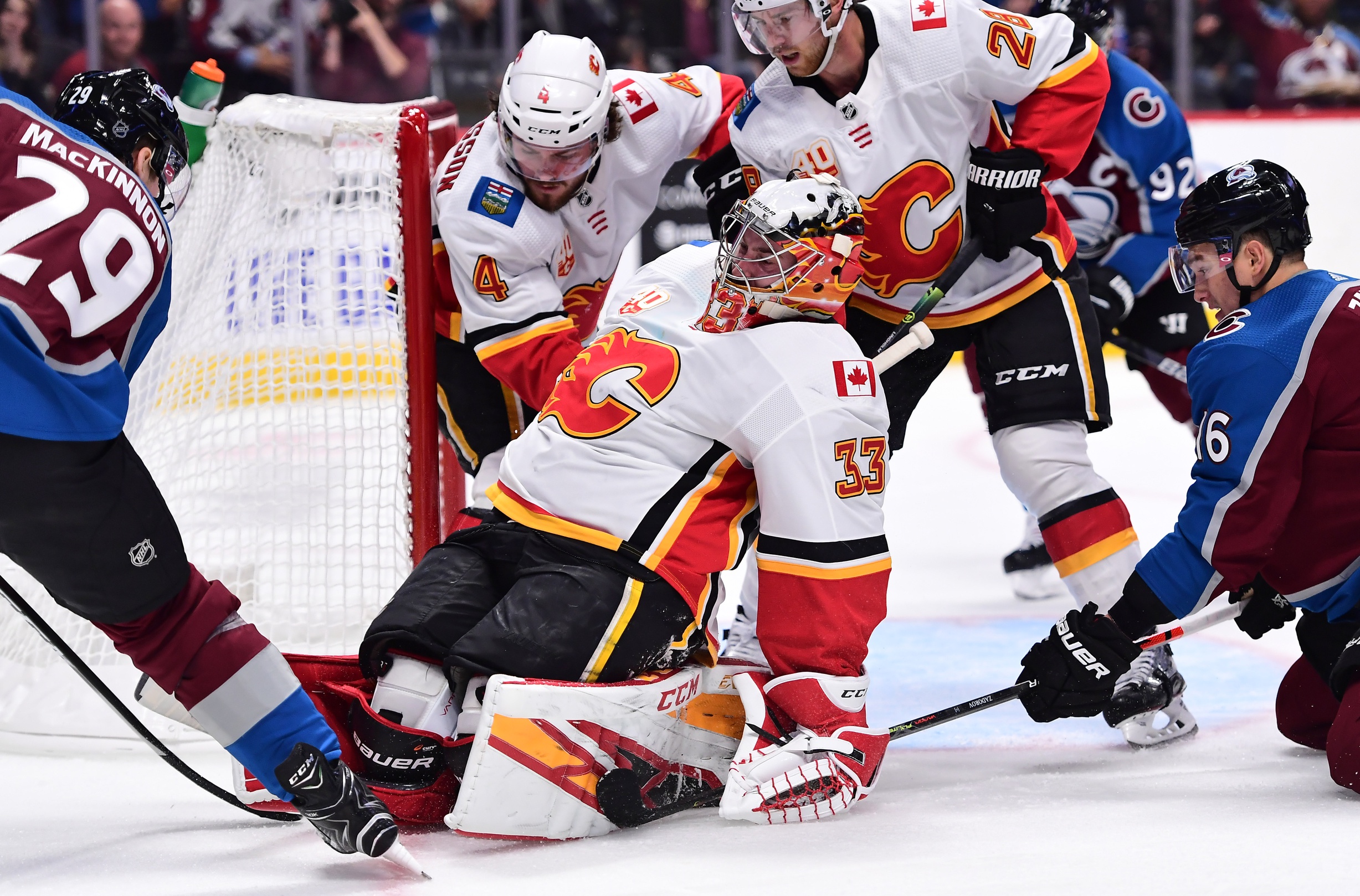 Mikko Rantanen didn't sign his new contract until Saturday and his first practice with the team came a mere three days before opening night. But the NHL All-Star wasted little time proving his worth, scoring two goals, including the game-winner in a 5-3 Avalanche victory Thursday over the Calgary Flames.
Despite missing training camp, Rantanen was the first-star and picked up right where he left off last season.
"There was doubt before Mikko got here," Bednar said. "But as soon as I watched him practice I knew he was going to pick up where he left off."
Rantanen, 22, became the team's highest-paid player when he signed his new six-year, $55.5 million deal. His $9.25-million cap hit is nearly $3 million more than linemate Nathan MacKinnon.
"He came in for practice and everything looked easy for him," Bednar said. "He's got a lot of confidence, he's happy with the new contract. And we're happy to have him back."
Rantanen gave the Avalanche a 2-1 lead late in the first period, scoring a beautiful backhand off a feed from captain Gabriel Landeskog to beat Flames goaltender David Rittich. But after Calgary answered back, the Finnish forward helped give the Avalanche a two-goal cushion late in the second period.
Rantanen took a cross-crease pass from MacKinnon and one-timed it into the back of the net on the man-advantage. Flames captain Mark Giordano answered back just 16 seconds later to pull Calgary back within a goal.
Rantanen led the Avalanche with 10 shot attempts, including five on goal. He played 6:05 on the power play and 18:30 in total.
Goaltender Philipp Grubauer preserved the lead for the Avs in the third, making 14 saves before an empty-netter from newcomer Joonas Donskoi sealed it. Donskoi also finished with two goals in his first game with the Avalanche, while winger Andre Burakovsky added an assist in his debut.
"I really liked (Donskoi's) game," Bednar said. "He came in and played his game. Every guy has an identity and tries to establish an identity on every line and I thought he stood out to me."
Footnotes:
Rookie Cale Makar led the Avalanche in ice-time, playing 23:14 in his first NHL regular-season game … The Avalanche hit the crossbar twice in the first period, one of which came from center Nazem Kadri on a wide-open power-play opportunity … The Avalanche outshot the Flames 14-3 in the first period and 32-30 overall … Colorado was 2-for-6 on the power play and 1-for-3 on the penalty kill … MacKinnon led the Avs with seven shots on goal.