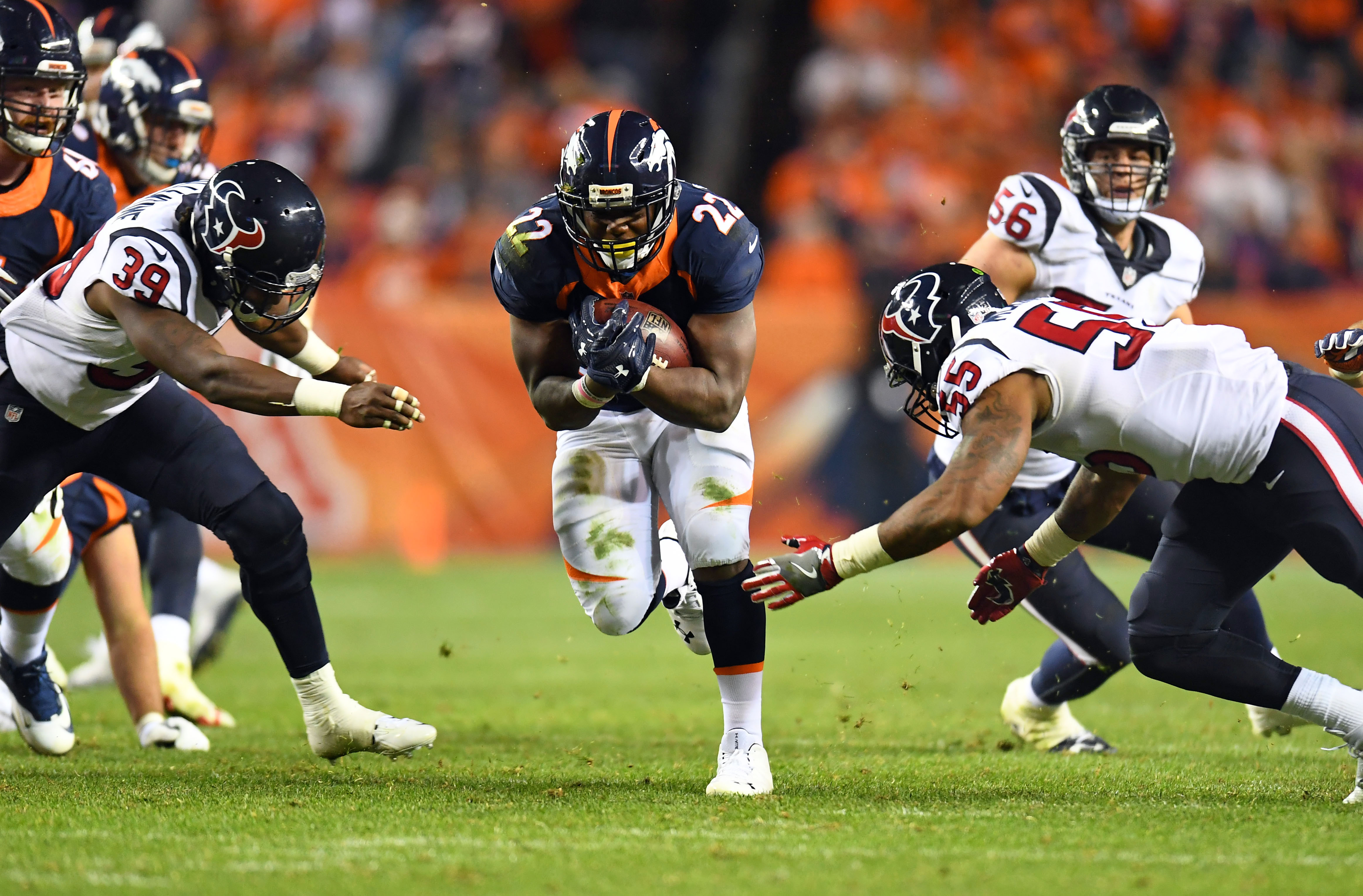 The No. 1 task new Broncos head coach Vance Joseph will be tasked with is turning around an offense that finished the season ranked 27th overall and 22nd in points scored. As Denver stumbled down the stretch, going 1-3 over the team's final four games, the offense sputtered as well. In those three losses, Denver scored just 23 total points and rushed for 63 yards or less in each game.
Upon taking the job, Joseph says he sees his job as a "reboot" not a "rebuild," vowing to uphold the championship mentality that exists in Broncos Country.
One player who is intensely familiar with that championship mentality, and who will be vital to "rebooting" the offense is running back C.J. Anderson. Anderson was a key player in Denver's Super Bowl run – he had critical touchdowns in the regular season win over New England and scored Denver's only offensive touchdown in Super Bowl 50 – but was sidelined with an injury for nine games in 2016.
Anderson is keeping things close to the chest, though, with his thoughts about his new head coach. Not only is he recovering from his knee injury, he's also fighting off an illness that has him in no mood to talk about his new head coach.
Please I am in bed sick so stop texting me about VJ Friends Family and most definitely media

— Cj Anderson (@cjandersonb22) January 11, 2017
Another running back has nothing but good things to say about the hire, though.
Justin Forsett, signed by the Broncos after Week 13 last season, played one season (2012) with Joseph in Houston and said he could tell then that the former Colorado Buffalo would one day be a head coach.
@johnelway Congrats to coach VJ he's going to be awesome! I knew he would be a HC one day from our time Houston.

— Justin Forsett (@JForsett) January 11, 2017
In 2012 with the Texans Forsett gained 374 yards on 63 carries with one touchdown carrying the ball behind Arian Foster who rushed for over 1400 yards that year.
Forsett gained 155 yards on 43 carries for one touchdown in four games with the Broncos in 2016. He is currently an unrestricted free agent. In football it's all about what you do on the field, but patting John Elway and Vance Joseph on the back after the hire can't hurt his chances of trying to catch on next year.