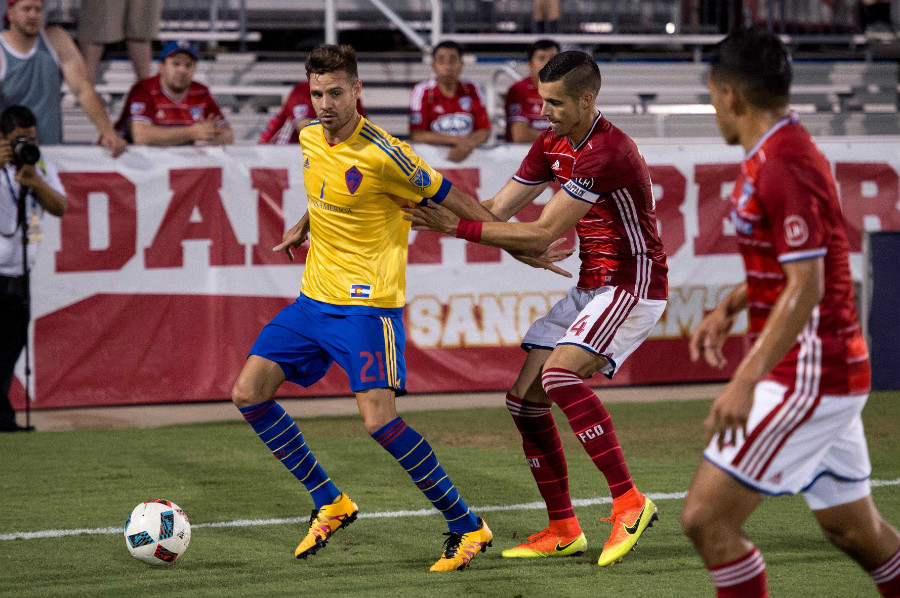 Throw the Western Conference table out the window, because the Colorado Rapids are out for revenge tomorrow night against FC Dallas.
The Rapids faced the Western Conference leaders in a physical U.S. Open Cup match that featured six cards and a tackle that ended a promising player's season. Now, Colorado is seeking vengeance.
"We feel like we have a vendetta against Dallas for knocking us out of the Open Cup," Marlon Hairston said. "We thought we played really well in that game and this weekend is going to be a good opportunity for us to go back out and try to get a result against them."
Colorado went ahead just before halftime and continued into extra time before conceding the game-winner to Maxi Urruti in the 96th minute.
A win that night would've kept alive the possibility of the North American Treble for the Rapids — winning MLS Cup, the Supporters' Shield, and the U.S. Open Cup in the same year. No club has ever achieved such a feat.
The big story that night, though, was the injury to Dillon Serna.
Serna went down in the first half on what Pablo Mastroeni called a "bad challenge." The 22 year old ended up with a right ACL and lateral meniscus tear that required season-ending surgery. Now, he's relegated to crutches and forced to watch the rest of the season from the bench, all because of an ostensibly reckless tackle.
Serna put the nail in the coffin in the 85th minute of a 4-0 Colorado rout last season at Toyota Stadium before scoring an 88th minute equalizer to salvage a point from Dallas later that season.
Whether or not the gruesome tackle in Frisco was in response to those two goals, Colorado is "not too happy" about the play, as Dillon Powers put it. That, coupled with an exit from the Open Cup, should be enough to fuel Colorado's fire.