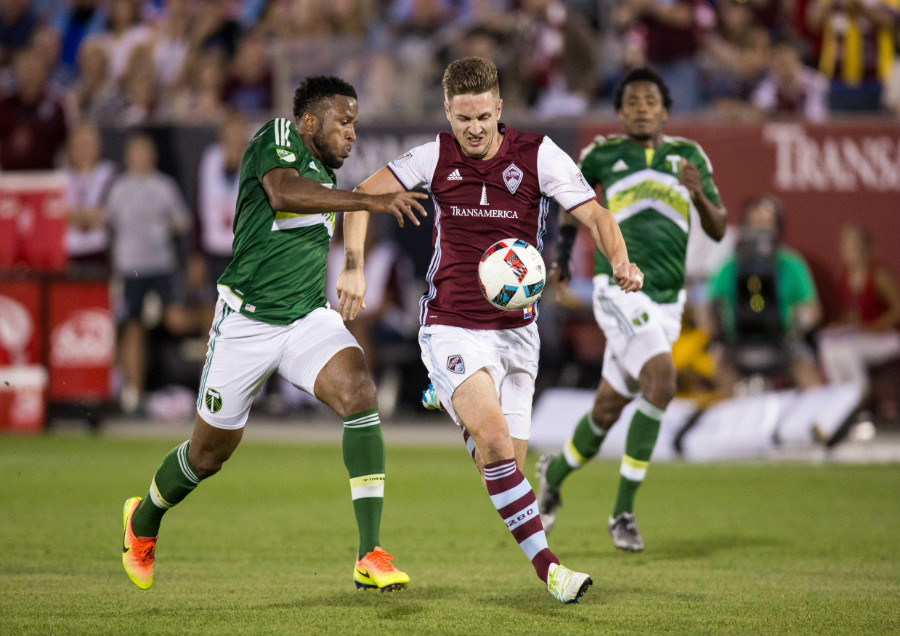 This weekend, the Rapids will play for a spot alongside FC Dallas at the top of the Western Conference table. If Colorado wants to go further and snatch the record for the longest unbeaten streak in MLS history, though, there's some dirty work to be done.
Colorado is in the midst of a historic 14-game unbeaten streak that began with a 2-1 victory over Sporting Kansas City back in April, but not all that glitters is gold.
They walked a tight line on their way to a dramatic last-second draw in Vancouver. They used a late Marco Pappa goal to douse the Chicago Fire at home. They grinded out a scoreless draw against the defending champion Portland Timbers in Tim Howard's debut. It hasn't been easy, but somehow the Rapids have continually found ways to keep fighting.
"It's everything," Pablo Mastroeni said. "Imposing our style of play on them, it's believing that, regardless of how the game's going, that we're going to find a way to get three points."
Mastroeni may have been speaking to the 1-0 win over Kansas City, but this mentality has exemplified all 14 games in the run.
The Rapids' streak is tied with San Jose, D.C. United, Sporting Kansas City, and Los Angeles for the fifth-longest in MLS history. A win or draw on Saturday puts the Rapids in a four-way tie for fourth.
The record is 19, set by the Columbus Crew and FC Dallas, meaning the Rapids need five consecutive good results to tie the record and six to break it. Colorado will have to go through some tough opponents to do so, including the tops of both conferences and Vancouver again.
If all goes according to plan, though, Colorado will set the new mark in the August 26 Rocky Mountain Cup at Rio Tinto Stadium.