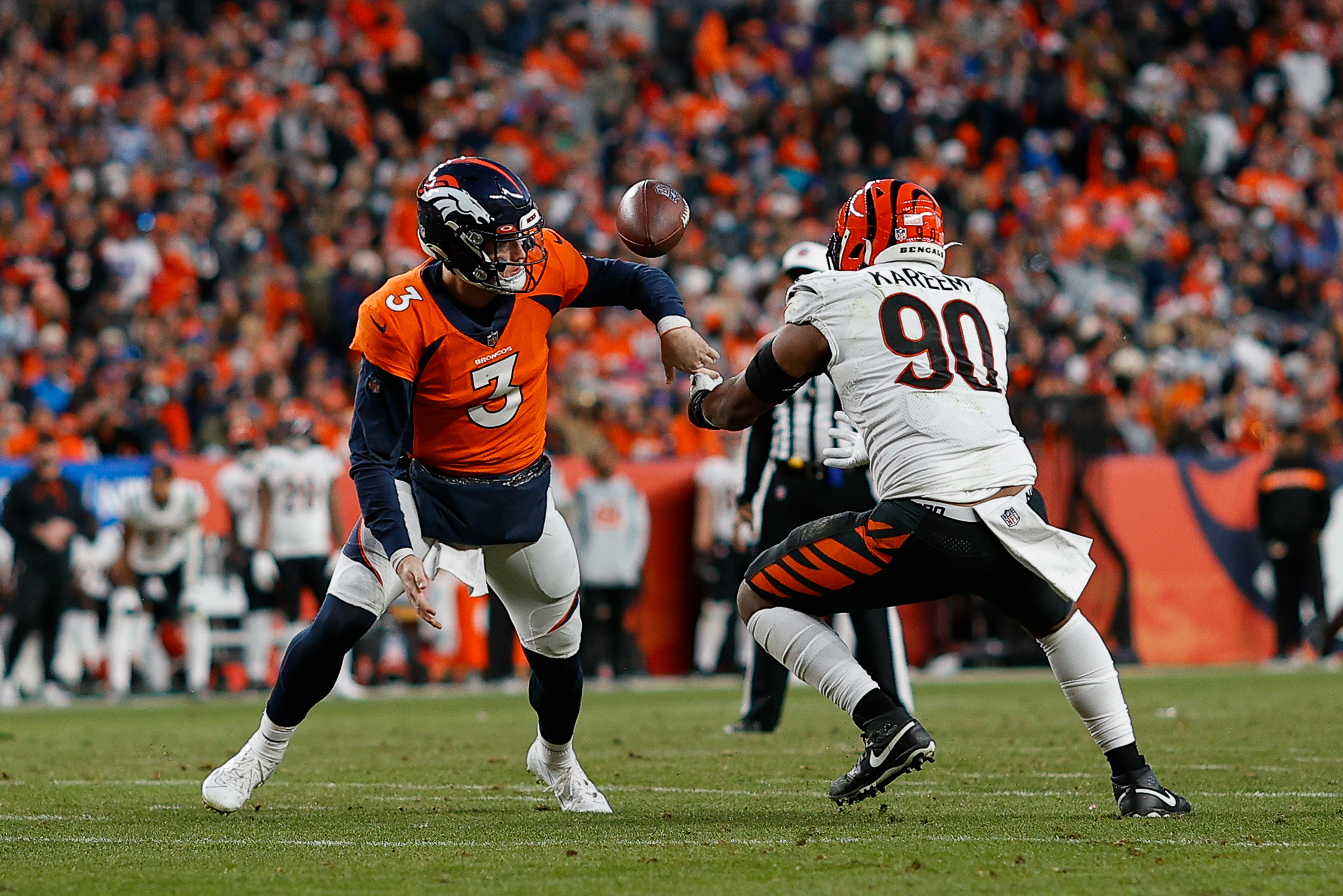 Following the conclusion of the 2022 NFL Draft, it was widely discussed how you shouldn't grade a draft class until you're three years removed from the draft.
With that in mind, now is the perfect time to reflect back on the Broncos' 2019 NFL Draft class and whether or not John Elway did a good job in one of his final drafts for the franchise.
Also, in an effort to demonstrate how much our perceptions of these picks can change, we'll be citing MHS' grades for the picks from immediately following the draft, and immediately following their rookie seasons, before assigning a final grade.
Round 1, Pick 20: Noah Fant, TE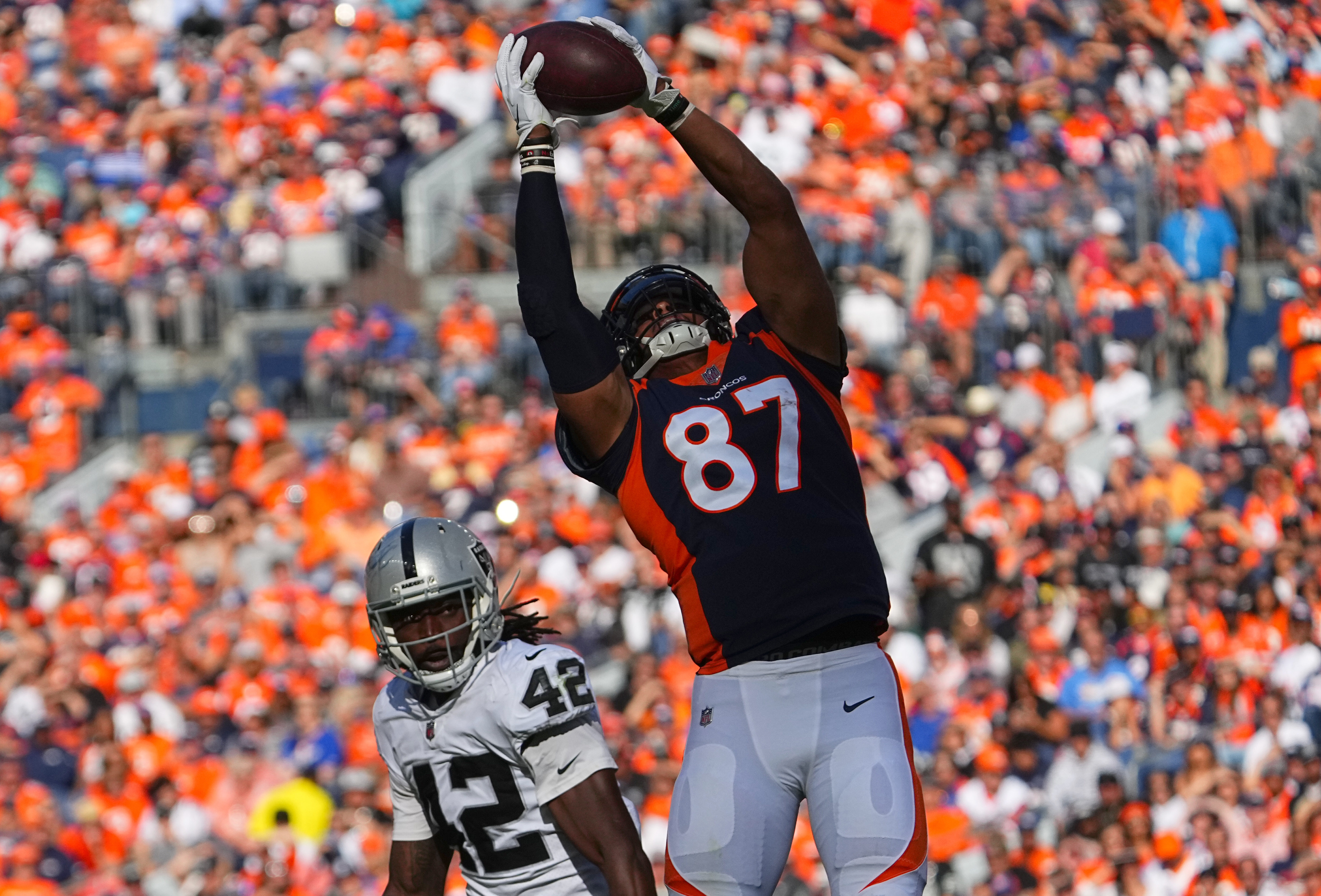 Final Grade: B-
Initial Grade: D-
2020 Grade: C+
Remember when passing on Devin Bush to trade back and secure Noah Fant was a hotly debated topic inside Broncos Country? Well, that's finally been settled, as Devin Bush is a subpar linebacker on a good day, and Noah Fant is a borderline top-10 tight end that still has untapped potential.
Initially, this pick received poor grades because of the divisive nature of the pick and because it seemed like a questionable investment at the time, but that's no longer the case.
Denver needed to add weapons, and outside of Deebo Samuel, they didn't miss out on anyone by taking Fant. It should also be noted that after the selection of Fant, most of the first-round picks were busts, with Darnell Savage Jr. and Montez Sweat headlining the success stories of picks 21-32.
Of course, Fant is no longer with the team, but his production through three seasons paired with his high ceiling helped get the Russell Wilson trade done, and he deserves a bump for that.
Round 2, Pick 41: Dalton Risner, OG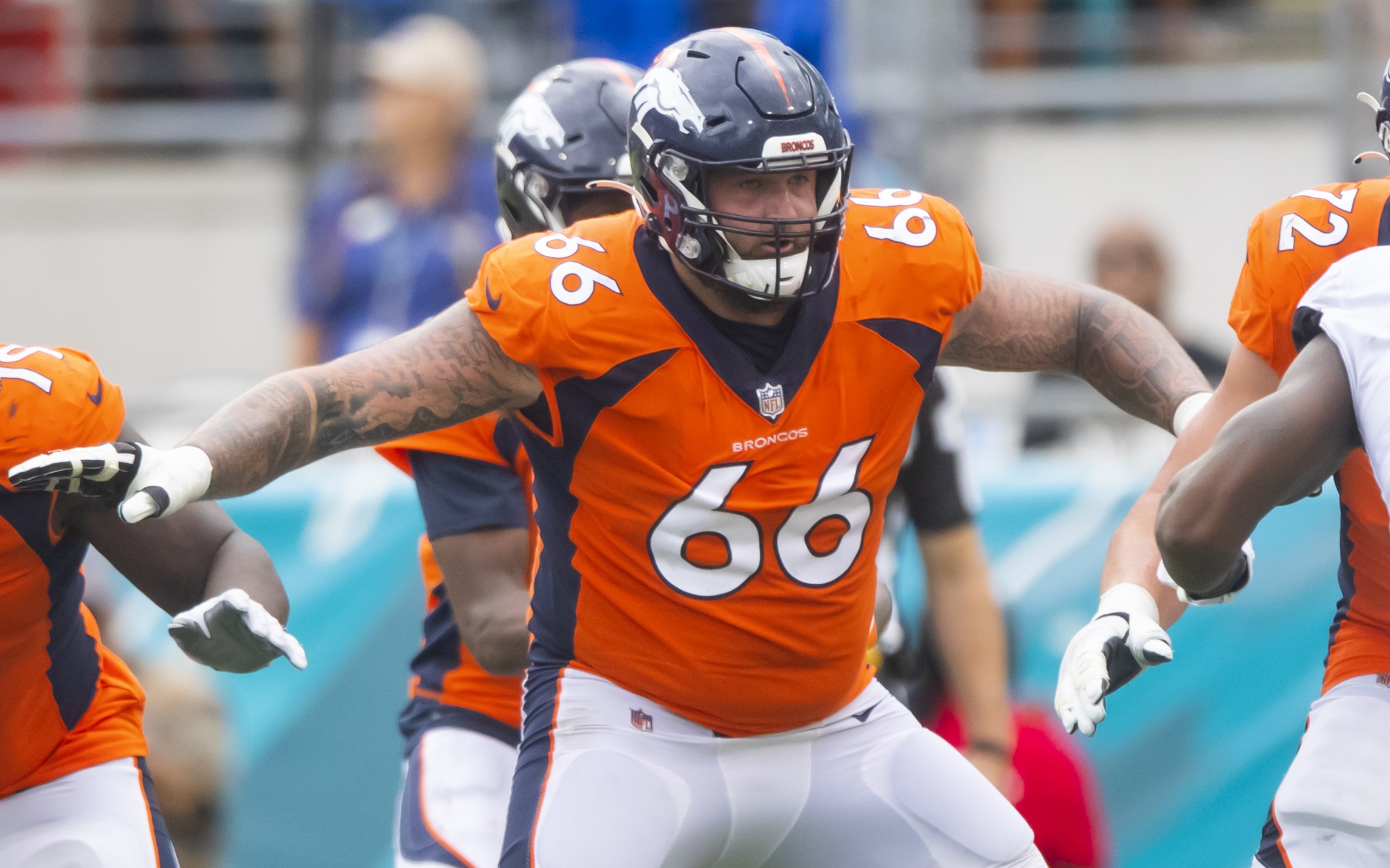 Final Grade: C-
Initial Grade: A
2020 Grade: A
This is an excellent demonstration of how much our perceptions of these players can change in just a few seasons.
After Dalton Risner was selected, it looked like the Broncos stole a first-round guard prospect with tackle potential, and he had the added bonus of being a Colorado kid. After Risner's first year, he became a fan favorite and was named to the Pro Football Writers of America's All-Rookie team.
However, the last two seasons have been pretty dreadful. Risner has backslid to being the Broncos' worst starting offensive lineman, as he was consistently bullied by stronger interior rushers and Denver began drafting potential replacements.
To draft a guard in the top 50, one has to believe they are either a lock to be a rock-solid starter for the next half-decade or believe they have the absurd upside that's worth taking a swing on. Risner has proven to be neither, making this pick fairly gross. The fact he was solid for at least one-third of his tenure is what saves this grade from being in the D's.
Round 2, Pick 42: Drew Lock, QB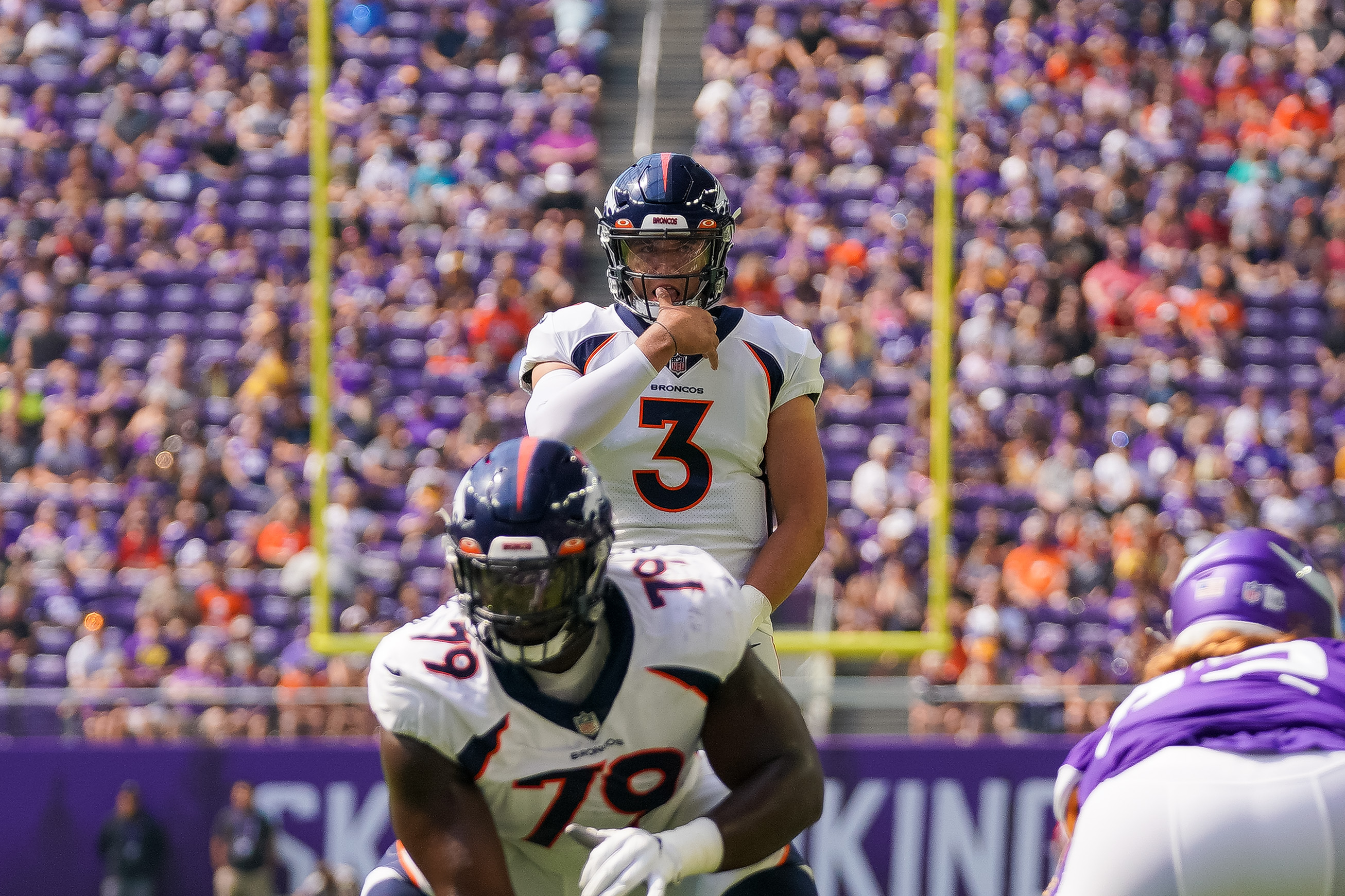 Final Grade: C
Initial Grade: B+
2020 Grade: A
The analyst writing this has been one of the loudest, most negative Lock denialists, and yet, it's hard to be too mad at this pick.
The Broncos never should have taken Lock with either of their first-round picks, and they didn't, passing on Lock three times before finally selecting him — which also demonstrated their lack of belief in the experienced Mizzou product, something more members of the fanbase should have picked up on.
They waited until he surprisingly slid to pick No. 42 before finally making the selection, and that's a reasonable gamble. Lock was a mobile quarterback with top-notch arm strength that was in a poor situation in Missouri. Although his age and the tread on his tires suggested the reclamation project was always going to be unlikely, which is why he fell as far as he did, the Broncos had Joe Flacco as their starting quarterback, so it was worth a swing.
Plus, Lock was an immediate upgrade on Flacco and Brandon Allen upon entering the lineup, helping to justify the swing. Also, Lock's career trajectory is pretty average for a quarterback selected in the 40s, so one can't really call him a bust either.
Ultimately Lock didn't pan out and we all had to deal with the most annoying time periods in the history of Broncos Twitter, but more quarterback-less teams should take swings like this.
Round 3, Pick 71: Dre'Mont Jones, IDL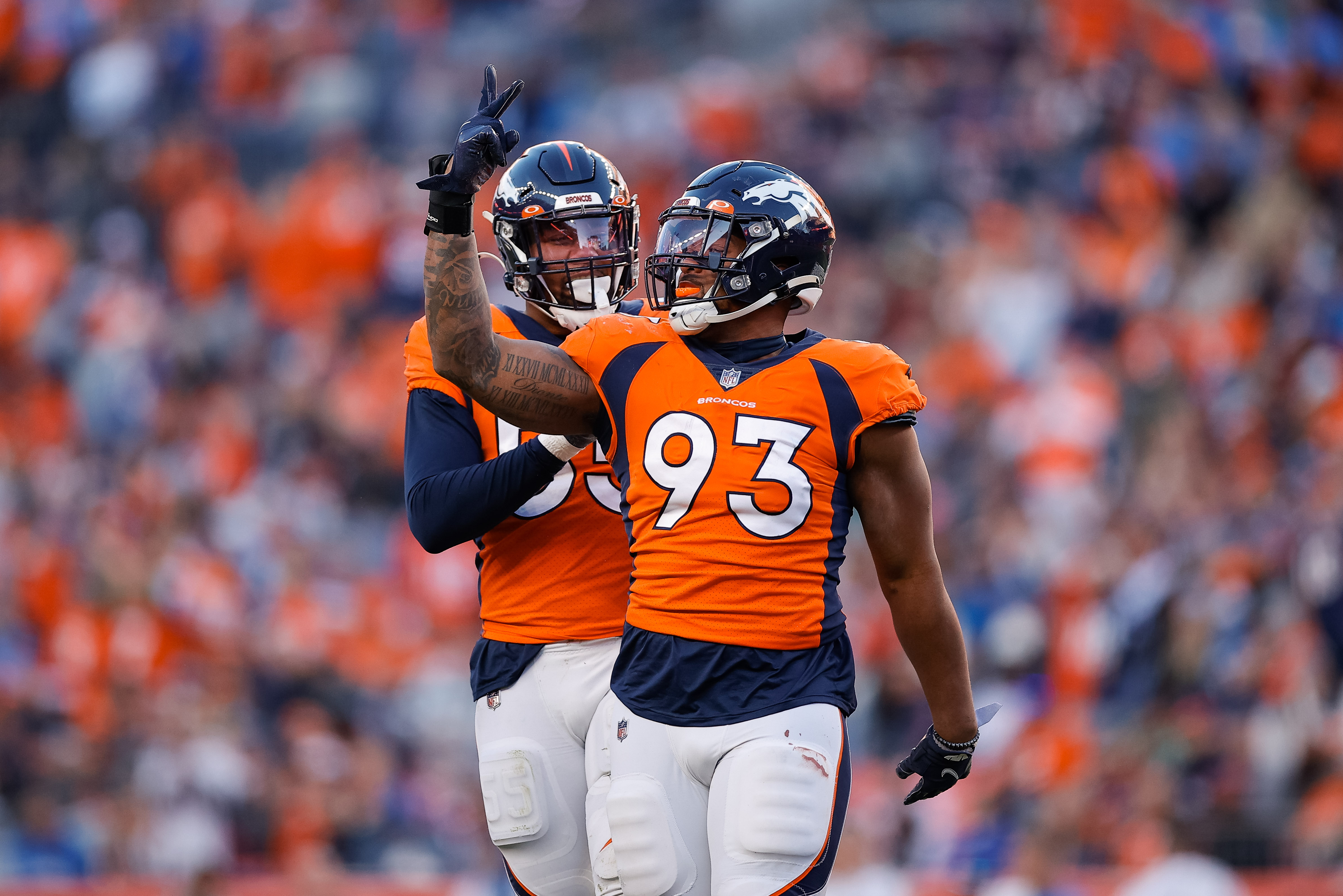 Final Grade: A
Initial Grade: B-
2020 Grade: B+
The only way you can do better with a third-round pick is if you somehow win the lottery and select a perennial All-Pro player. The Broncos previously did that in 2016 with their selection of Justin Simmons, and although the selection of Jones doesn't quite reach those peaks, it's still one of Denver's best picks of the last decade.
Jones has consistently been the best member of Denver's defensive line since the start of 2020, frequently outplaying Shelby Harris, who is an excellent defensive lineman in his own right.
Now, following the trade of Von Miller, Jones projects to be the best member of the Broncos' front seven and a bonafide star.
The one thing preventing this from being an A+ selection is that it would be nice to see some more production out of Jones. His sack numbers haven't climbed to the point where they accurately reflect Jones' talents and he has yet to receive any major accolades, like a Pro Bowl appearance or an All-Pro nod.
Round 5, Pick 155: Justin Hollins, EDGE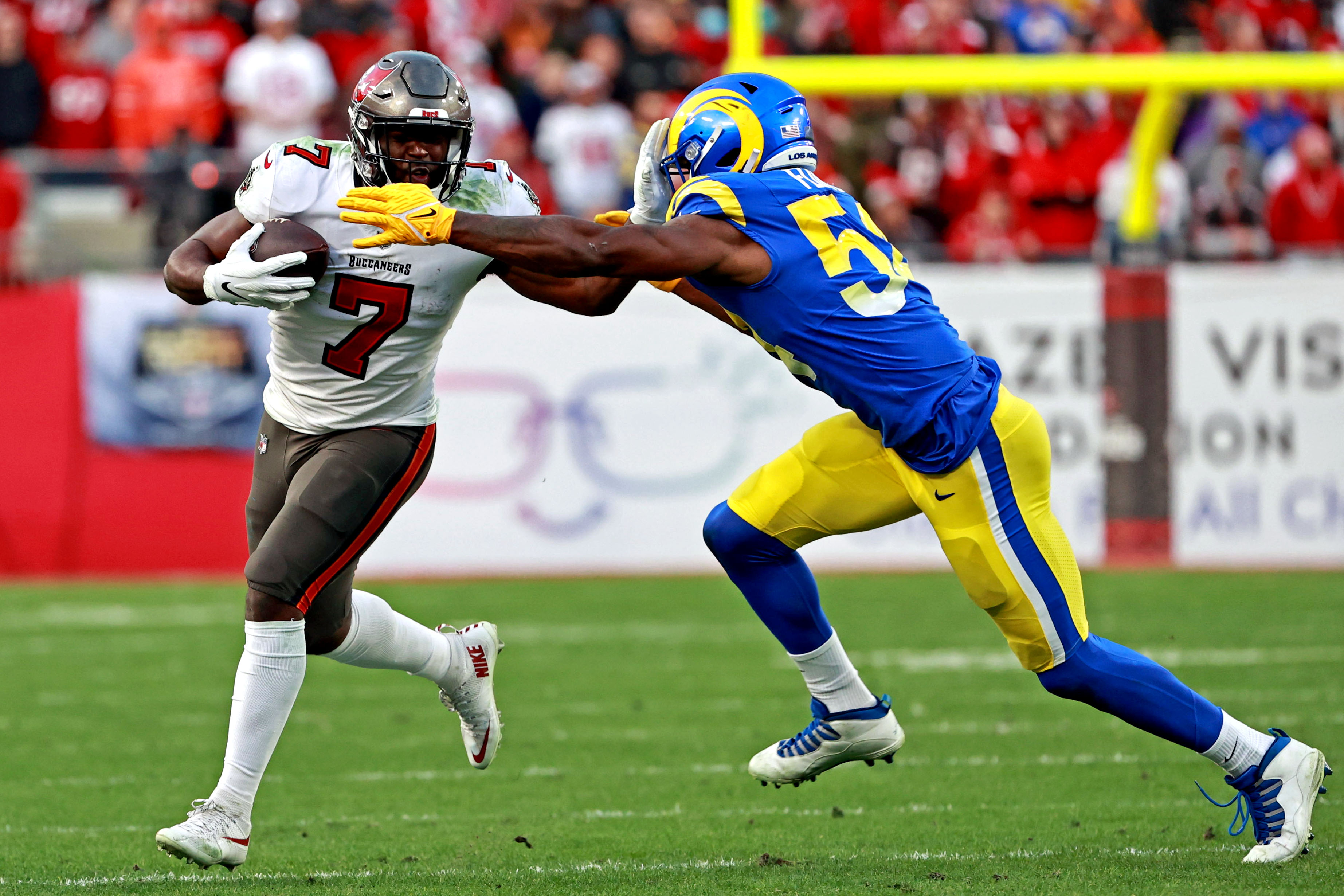 Final Grade: D
Initial Grade: C
2020 Grade: C+
When he was selected, the hope was that Justin Hollins would pair with Malik Reed to try and re-create the awesome depth rotation the Broncos once had with Shane Ray and Shaquil Barrett, but that plan didn't work out.
One year after being selected, Hollins was cut, as he was unable to make the team's final roster. He showed flashes during his rookie campaign of being a productive rotational player, but it wasn't enough for Denver to keep him around.
However, following his dismissal from the Broncos, former Denver assistant and then-Los Angeles Rams defensive coordinator Brandon Staley picked him up, where he has blossomed into the role the Broncos once envisioned for him.
However, the Broncos don't get credit for the Rams being right on Hollins, and cutting a fifth-round pick one year after their selection is undeniably disappointing, though not disastrous.
Round 6, Pick 187: Juwann Winfree, WR
Final Grade: F
Initial Grade: D+
2020 Grade: D
The Juwann Winfree pick was always a huge reach, as much as it hurts to say, considering the incredible person Winfree was to cover during his time at the University of Colorado and in Denver.
Injuries limited Winfree's production in college, so it's easy to forget how talented he was now, but he entered Laviska Shenault's breakout season ahead of Shenault on the depth chart and was projected to be the go-to target. That didn't come to fruition, of course, but it shows what the Broncos were hoping to get out of trading up for Winfree.
Unfortunately, he couldn't catch on with the Broncos and signed with the Green Bay Packers in 2020, where he would hang around on the practice squad, before finally cracking the rotation in 2021. 2022 could see him finally earn a starring role with Davante Adams and Marquez Valdes-Scantling now gone.
Being as aggressive as they were to draft Winfree was always a poor decision, but then the Broncos didn't even have the patience to see their gamble through, leading to a different team being the beneficiaries of the selection.
Final thoughts
The Broncos' 2019 NFL Draft class was incredibly formative for the franchise.
After one season it appeared like the class was going to usher in a new golden age of Broncos football, and they ultimately did, just not in the way so many expected.
Rather than becoming the star quarterback and an elite top weapon, the two were traded for a bonafide future Hall-of-Fame quarterback. Meanwhile, Jones' success helped give the Broncos the ability to trade Shelby Harris.
This was ultimately a solid class, even if it didn't reach the heights it was once hoped to.
Overall final grade: C