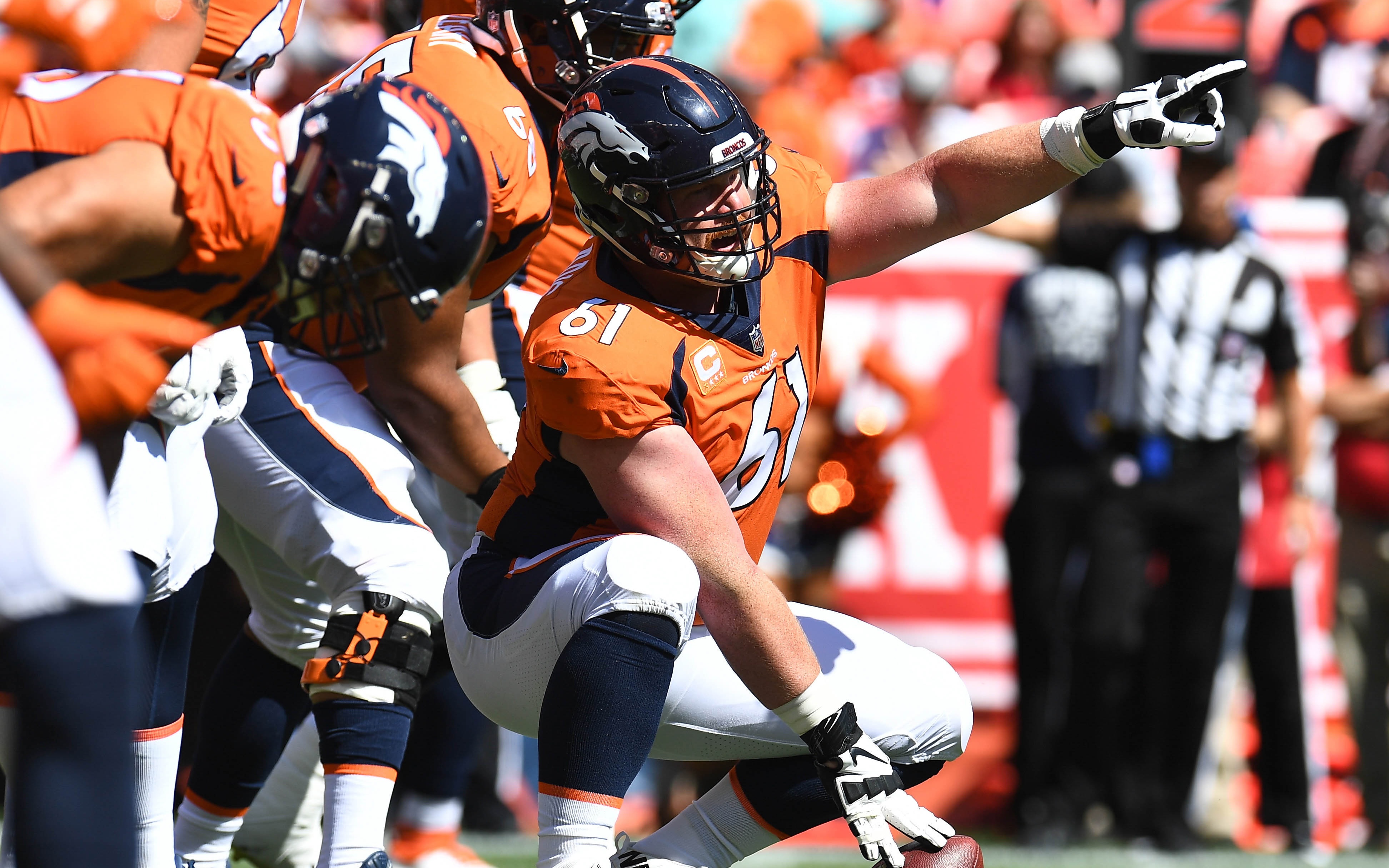 Exciting times are upon us in the Mile High City.
The Broncos, fresh off three straight non-playoff seasons, are looking to jump back into the postseason immediately. That "win from now on" mentality from John Elway began when he signed Vic Fangio at head coach and continued last week with the trade for Joe Flacco at quarterback, and it will likely continue through free agency and into the NFL draft in early April.
And while Flacco was a splash trade, the Broncos will need to make some more splash signings when free agency begins at 2 p.m. MT on Mar. 13. Exactly how many big-time signings Denver has to make depends on what they do with their current free agents, which there are 26 of all together.
Pro Football Talk and Sports Illustrated each put together their list of the top 100 free agents in the NFL, and combined, there are five Broncos on the list: Matt Paradis, Shaquil Barrett, Shane Ray, Bradley Roby and Brandon Marshall. We rank the importance of re-signing them here:
Matt Paradis – Paradis is the most important, and best, player on the offensive line in Denver and it's not close. Not only is he the center, snapping the ball to the quarterback on every play, he also makes calls at the line for blocking assignments and is Denver-grown. The Broncos picked him in sixth round of the 2014 draft and he was a certain diamond in the rough. Considering John Elway's rough draft history, keeping Paradis is important both because he's the best and most crucial offensive lineman on the team, but because it shows Denver can foster growth in their players, too. Unfortunately, the cat's out of the bag on Paradis: Many teams are interested in signing him and it could cost the Broncos around $10-11 million per year to re-sign him per Over the Cap.
Bradley Roby – After Paradis, the rest of the list is much less important. It's possible Denver loses the last four names, and if a team comes in with a huge number, Paradis, too. But, for the sake of argument, Roby is the second-most important on the list. He's entering his sixth year and has been with the Broncos his entire career. He looked to be developing into a sure-fire starting, outside cornerback but regressed in that role last year. Denver should use that evidence — his down season — as a way to get him to re-sign for a team-friendly deal and either give him another shot opposite of Chris Harris or draft/sign another corner and move Roby back into the slot.
Brandon Marshall – Marshall is all but gone, although, the Broncos and the linebacker are open to restructuring his contract. He's been hurt two of the last three seasons, but when healthy is a tackling machine and a solid leader on the defensive side of the ball. He communicates play calls to defensive teammates and losing him could create some bumps in the road for Denver's new defense as 2019 kicks off.
Shaq Barrett – Barrett would be No. 2 on this list if it were more possible the Broncos could re-sign him. From practice squad standout to special teams ace to should-be starter in the NFL at edge rusher. Barrett — the former Colorado State University star — has earned a starting role and starter's money, but he knows with Von Miller and Bradley Chubb in front of him, it's unlikely he's re-signed in Denver. Although, he's still hopeful the Broncos do offer him a new deal.
Shane Ray – Ray is one of the biggest busts during the John Elway Era in Denver. From first-round pick to the oft-injured outside linebacker who was eclipsed with ease by Barrett. Not only is he ineffective on the field, he's a distraction off the field, too.
Honorable mention: Shelby Harris. Harris was a top-10 interior defensive lineman last year per Pro Football Focus and should be re-signed by the Broncos at all costs. He's a disruptive force inside and that interception off Ben Roethlisberger sealed the deal in a huge game for the Broncos last year, keeping them in the playoff hunt.
If Denver can re-sign Paradis and Harris, it would be a win. Paradis is key, and it's possible he even improves with Mike Munchak now the offensive line coach. Munchak's lines with the Steelers improved annually thanks to cohesiveness, and that can't be missed with re-signing Paradis, either. And Harris is a blossoming, under-the-radar star which was paid only $750k last year, meaning the Broncos could re-sign him with a raise, but not such a massive one he breaks the bank.