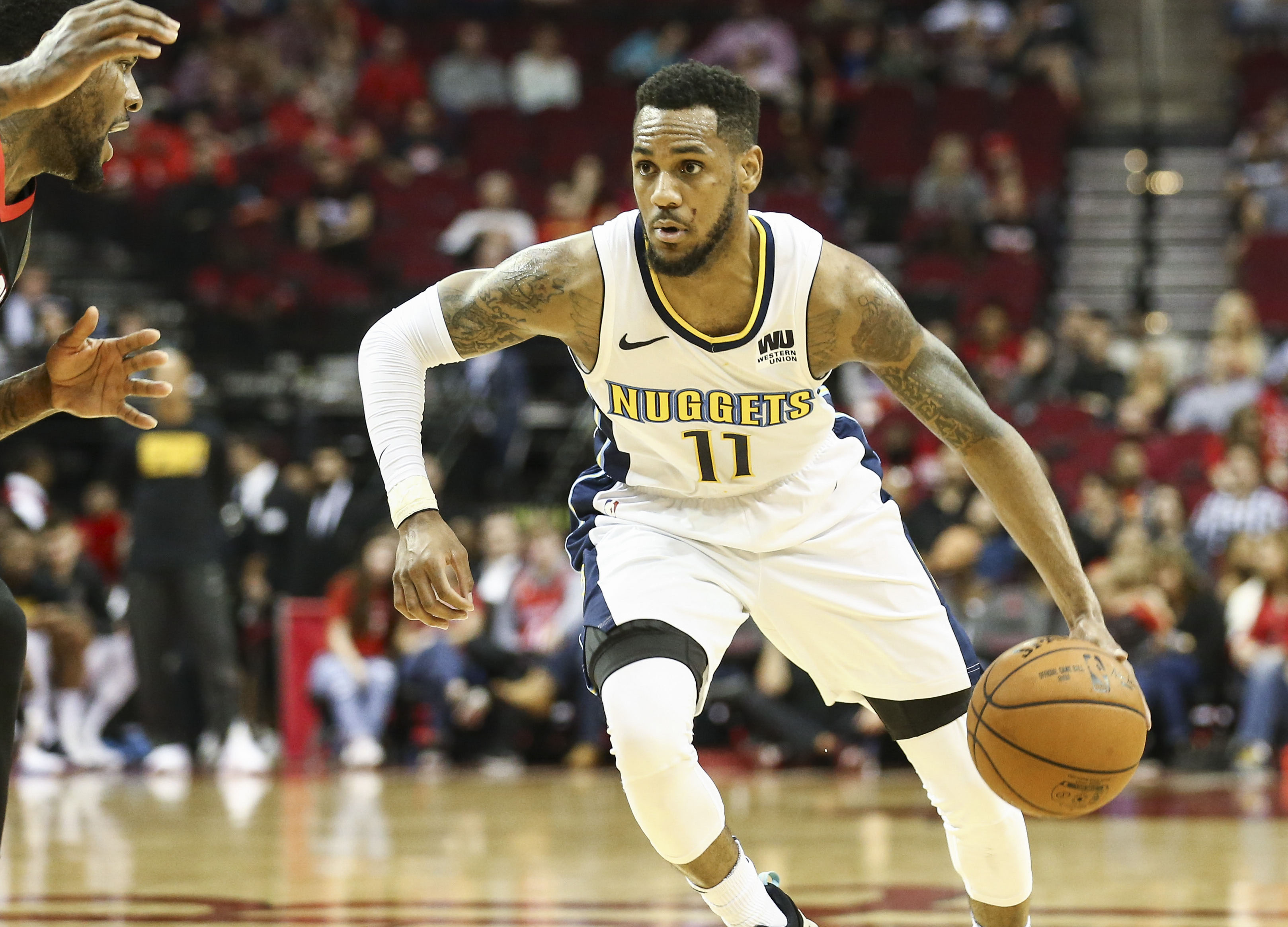 As the Denver Nuggets embark on another trip to the Las Vegas Summer League, six practices take place at the UC Health Practice Facility at Pepsi Center before they face the Minnesota Timberwolves Friday night at Cox Pavilion.
A new wrinkle for this Nuggets summer league team is that the team will now be coached by assistant coach Jordi Fernandez. After replacing Nuggets assistant Micah Nori the past three seasons (still on staff), this will be Fernandez' first head coaching stint since 2014-2016 when he was the head coach for the Canton Charge of the D-League. With just five days to build chemistry the new Nuggets Summer League coach knows it'll be a challenge to get his team ready for their first game come Friday.
"Well, we want to see how they get better everyday obviously. We are putting in place a system that is new for most of the group. Our guys know it, but again it's a different set up, so they need to adjust to their role. It's going to be five days and a challenge to build the closest thing to a team," Fernandez told the Nuggets media after the teams practice on Sunday.
This years summer league squad is a also different for the Nuggets as neither of the Nuggets' first two drafts picks will play in Las Vegas. Neither Michael Porter Jr. or Jarred Vanderbilt will suit up as both are recovering from injuries they suffered during their college seasons.
The only 2018 draft pick that'll be participating this summer is Thomas Welsh, who is set to share center duties with Nuggets 2016 second round pick, Petr Cornelie. Welsh started all 33 games for UCLA last season and shot a career high 40.2 percent from behind the three-point line. After attempting just one three before his senior season, Welsh shot 112 last season and added a whole different dimension to his game. Welsh's scoring ability and solid rebounding makes him a player to watch when the Nuggets start summer league play on Friday.
Of the – relatively – older players participating in Summer League, both Malik Beasley and Monte Morris are embarking on very important summers with the Denver Nuggets. For Beasley; he's going into his second summer league and third season with the Nuggets. After averaging just 9.4 minutes per game last season Beasley is taking this summer as another opportunity to show the Nuggets what he can do. "Sticking to the same things, working hard mentally, getting more rest, taking care of my body, this is another level for me," Beasley told Nuggets media after practice on Sunday.
The third year guard's summer has consisted of him continuing to develop his game and hopefully grow into a rotational piece for the Nuggets next season. Beasley wasn't shy about how he's feeling as he told the media he's in the best shape of his life, "I tell you what this is light work, I've been putting in a lot of work, so this is like nothing right now to me. I'm in the best shape of my life."
After being the teams primary scorer last summer league, Fernandez is looking for Beasley to be more consistent this summer.
"Just very consistent games over and over, that's what I want from him. His energy's been really good; he's been working hard as well." Fernandez said. "He's been in and out of town and every time he's been here he looked really good. He looks in shape, he was competitive, he was happy at the end of practice. Yeah know it's not always going to be pretty and sometimes we'll struggle, but their positive attitude is the only thing that cares."
Beasley isn't the only Nugget whose work ethic has stood out to Fernandez, as he also complimented Monte Morris on the work he's put in this offseason. "He's worked really, really hard to where he is right now. He gained weight, he's been in the weight room, and he's been working on his game. So, overall you've got to give him a lot of credit and it just showed today."
Morris is another Nugget whose due for a big summer as Denver is still without a back up point guard going into next season. Morris has the potential to be that guy and will have every opportunity to earn that spot. As Fernandez explained.
"Of course, yeah. I believe in him – I've told him – and that's why we have certain things in place for him."
The opportunity that Morris has at summer league is certainly one he plans to make the most of, "They know the work I've been putting in all summer to get my opportunity. I just want an opportunity and my job is to go out there in summer league on Friday and show everyone, show the world, I can be a backup in this league and run a unit." Morris said. "I'm very high on myself talent wise, skill set, cause I'm here with all the coaches putting in the time with my game. I'm just trying to go out there and make everyone else believers and that I can play at this level."
The second year point guard has appeared in just three games for the Nuggets last season, with the most exciting coming when Morris poured in 10 points and dished out six assists against the Houston Rockets. That game showed what Morris could do at the next level as he wasn't competing against scrubs, he was competing against the best of the best in Chris Paul and James Harden.
During Nuggets pre-draft workouts, Morris was in the gym for every single one of them and has stuck around Denver all offseason. Sticking around and working with his coaches is something he hopes has shown the organization his commitment to them and his commitment to being the back up point guard next season."Yeah I haven't left. I probably left twice, for about two days, which was on the weekend."
Morris continued. "Other than that I've been here the whole time just trying to get better. They tweaked my shot a little bit so it comes off more fluent. So, it's just getting a lot stronger in the weight room so I can finish around the rim and if I get switched onto bigger guys I'll be able to hold my ground for a couple of seconds before my help comes. They gave me my tasks for the offseason and I just took it head on and said lets do it – I've been here and its definitely shown – I'm just ready to show it come Friday,"
The hard work he has put in this offseason has already paid off, as Fernandez has noticed the drive in the Nuggets second year point guard. "Just to be solid and prove that he's an NBA player. Show everyone in our club that he can run a team; he's really good at playing in the pick-n-roll, he can finish at the rim, and he'll guard full court and put pressure during the game."
What stood out at Nuggets first Summer League camp is the passion and energy the team seems to play with. The Summer League roster is full of guys looking for an opportunity to play at the next level, and that was evident with how hard everyone was playing during the 5-on-5 scrimmage.
#Nuggets summer league team is getting after it. Part 1… pic.twitter.com/d0oxORc6PD

— Brandon Ewing (@B_Skip17) July 1, 2018
The Nuggets first day of summer league mini-camp can be wrapped up by two words Fernandez gave Denver media, "Very happy."