A new state champion is set to be crowned next Tuesday, March 6, after the Monarch Coyotes fell to the Valor Christian Eagles on Thursday night at Pepsi Center.
#1 Regis Jesuit vs #13 Chapparal
With the powerhouse Raiders once again making their way to the frozen four of the state tournament, high school hockey fans probably knew what would occur in this matchup against the Chapparal Wolverines — a team who has been having an incredible Cinderella story.
For the Wolverines, with the support of their faithful student fan base — they were looking at this game as another adaption of the Miracle on Ice, with complete faith in their underdog team versus this absolute powerhouse.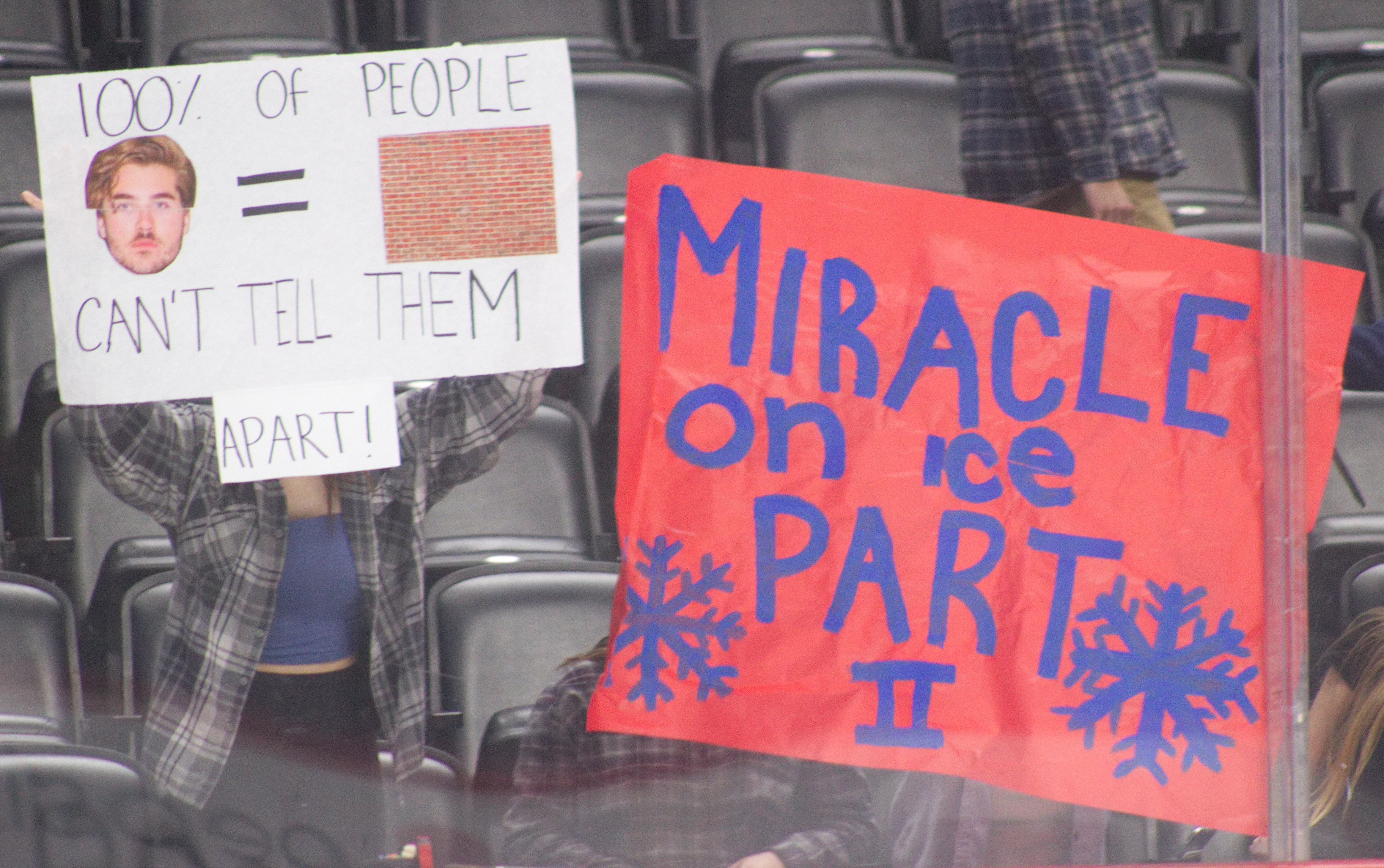 (Photo courtesy of JJ Seaward)
However, after a strong first period, the Wolverines would ultimately be no match for the Regis Jesuit Raiders — as the Raiders would run away with a 7-1 victory to advance to their third straight state championship.
It would be the lineup of Kale Lone, Connor Kilkelly, and Anders Erickson that would kickstart the Raiders as they would rally for a blitzkrieg second period in the victory.
#2 Monarch vs #3 Valor Christian
After witnessing the Regis Raiders victory from the sidelines, the Monarch Coyotes would have to shift their attention towards the former Pioneers head coach George Gwozdecky and the Valor Christian Eagles — as they aimed to advance to consecutive state championships.
However, that would not be in the cards — as the Valor Christian Eagles would come out hard in the first period, and would not look back as they walked away shutting out the Coyotes 4-0 to advance to the state championships.
The two teams will battle for the state title next Tuesday at the Pepsi Center, with the puck drop scheduled for 7 pm at the Pepsi Center.