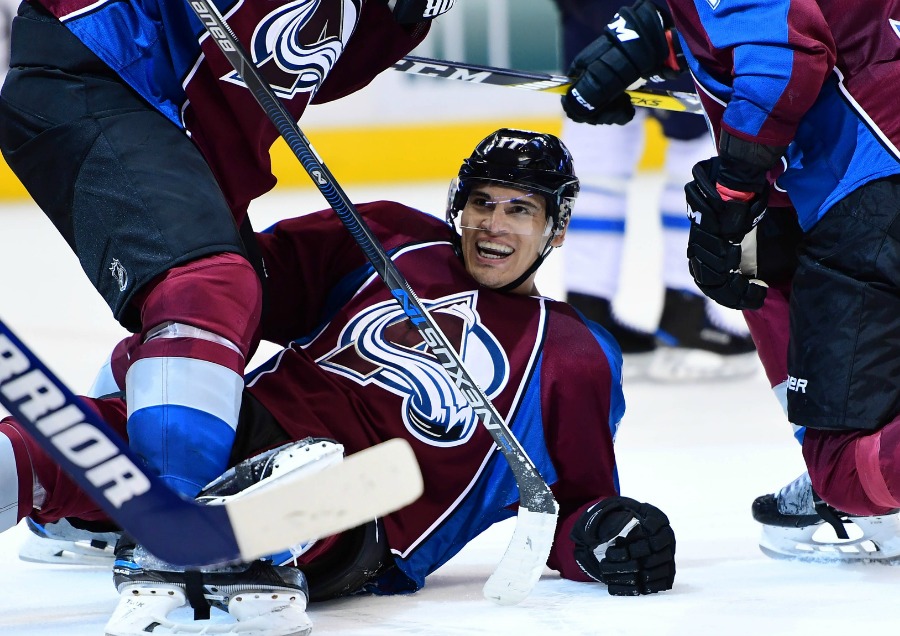 For fans of the Colorado Avalanche, seeing R. Bourque scribed across scoresheets may be all too familiar.  No, not just for those relishing in the nostalgia of the "glory days," but on this year's squad as well.
Not too fast. Though he had a great showing at last season's alumni game at Coors Field, Ray Bourque has not decided to take his number down from the rafters at the age of 55 and lace up the skates again.  There's a new Bourque in town.
Rene Bourque attended Avalanche training camp on a professional tryout contract. He was coming off of a few consecutive lackluster campaigns, but the Avs took a chance on him. He impressed enough to earn a contract and a roster spot, and he continues to come to play every night.
"I think I just had a tough couple of years," said Bourque after his 2-goal performance against the Winnipeg Jets on Friday. "This is one of those years where I could be done or I'm not. So, I'm just fighting for a job every game."
The fight in Bourque isn't going unnoticed either.  He has caught the eye of Avalanche head coach Jared Bendar, who has rewarded Bourque by moving him into the team's top-6, and trusting him in key situations.
"The reason he is moving up in the lineup is we see a lot of real consistent play from him," Bednar said of Bourque. "He's leading by example. He's kind of regaining some of his scoring touch."
With four goals in just 11 games this season, the 34-year-old Bourque currently sits second on the team in that category.  He has also eclipsed his total from last year, when he scored three in 49 games for the Columbus Blue Jackets. Though he's off to a nice start, he knows he needs to stay hungry, keep working, and he refuses to take being in the NHL for granted.
"I'm just trying to be the best that I can be, get pucks in the net, get to the dirty areas," said Bourque. "Obviously, I credit some of my teammates for the plays they've made, but I just want to stay in the league, and I'm doing everything I can to."