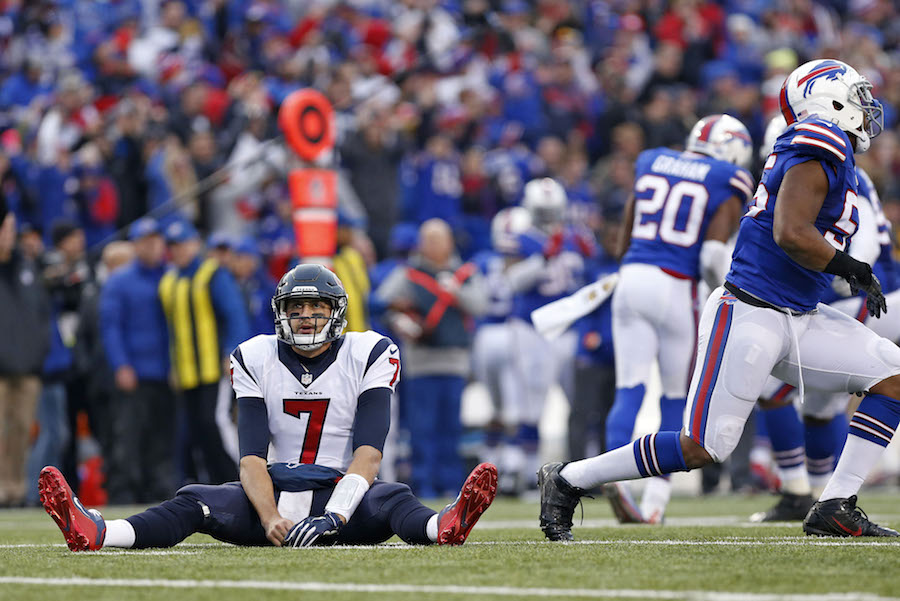 Desperate times call for desperate measures.
According to Adam Schefter, the Denver Broncos will host castoff quarterback Brian Hoyer tomorrow at Dove Valley.
After meeting with Jets officials today, free-agent QB Brian Hoyer has decided to head to Denver to visit the Broncos, per source.

— Adam Schefter (@AdamSchefter) April 20, 2016
Hoyer started nine games for the Texans, going 5-4 with 2,606 yards, 19 touchdowns and seven interceptions last season. He also produced one of the worst quarterbacking performances in playoff history when he completed 44.1 percent of his passes for 136 yards, zero touchdowns and four interceptions in a blowout loss to the Kansas City Chiefs.
That performance led the Texans to sign Brock Osweiler this offseason, effectively ending Hoyer's future in Houston.
Hoyer, 30, was undrafted out of Michigan State by the New England Patriots in 2009. He's since started games for the Cardinals, Browns and Texans, holding a combined record of 15-11.