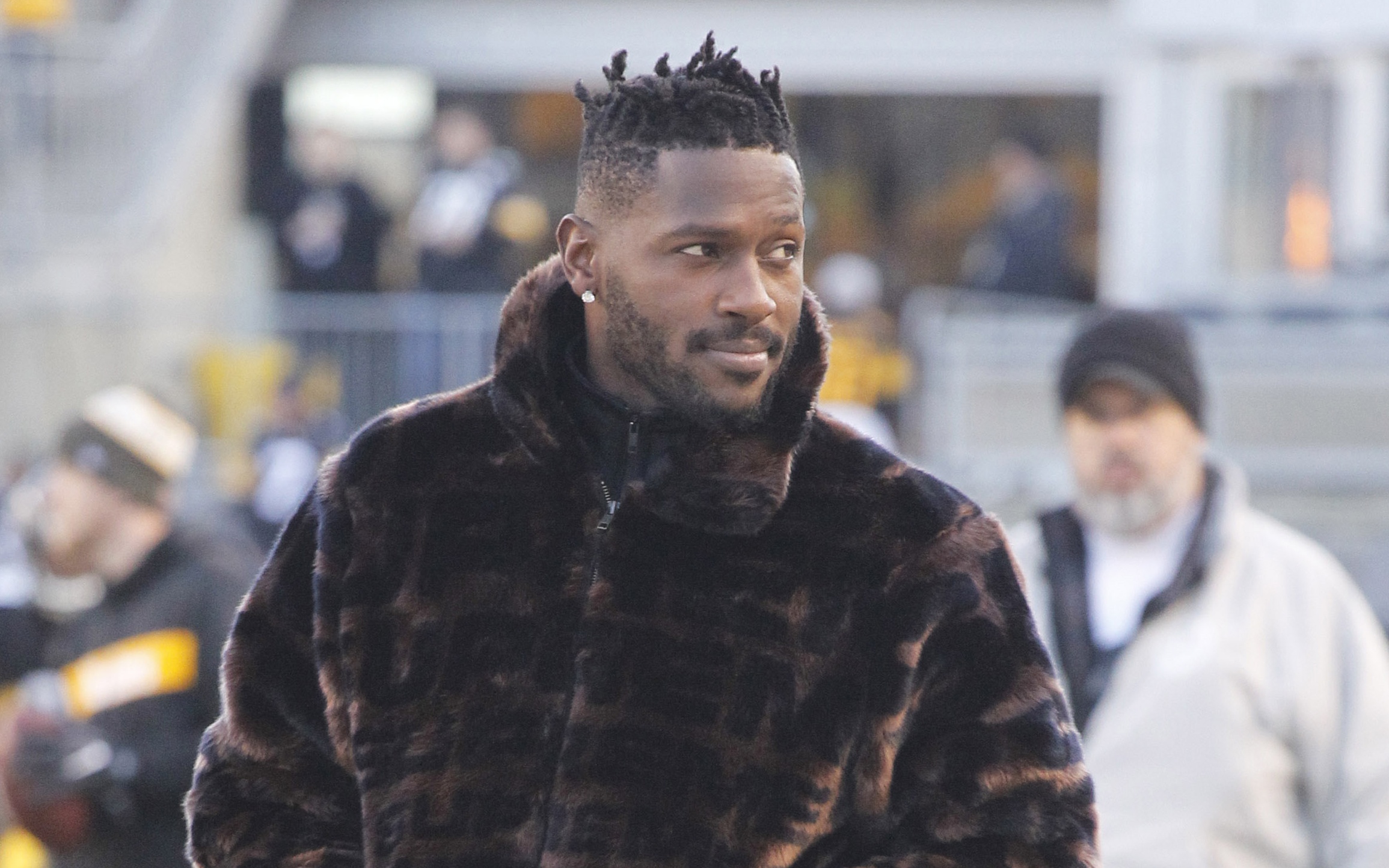 Emmanuel Sanders and Antonio Brown on the same team again? It sounds like a match made in NFL heaven.
According to Ian Rapoport, the Denver Broncos are among teams interested in trading for the superstar wide receiver, which would give the orange an blue arguably the most dynamic and deadly wide receiving corps in the NFL.
From @NFLGameDay: The #Steelers are going to get trade offers for Antonio Brown, and rival GMs predict they'll be able to at least get a 2nd rounder. The #Broncos are expected to be one of many teams interested. pic.twitter.com/Hz16So8pwV

— Ian Rapoport (@RapSheet) January 12, 2019
Imagine Courtland Sutton as the No. 1, big and physical receiver, Brown the No. 2, outside guy and Sanders moved into the slot. That would really give the Broncos a ton of weapons to work with and we'd likely see Case Keenum's statistics skyrocket, making his 2017 season with the Vikings look like child's play.
Then, with all those incredible play-makers at wide receiver, the Broncos would still have Phillip Lindsay in the backfield — splitting time with Royce Freeman — and a new offensive coordinator calling the plays.
Simply, trading for Antonio Brown would instantly take the Broncos from a bottom-tier offense and turn them into a Top-5 offense in the league. Pair that with the Top-5 defense they will likely have — thanks to Vic Fangio calling the plays and rallying the troops — and the Broncos would not only be a near-lock to make the playoffs in 2019, they would be possible favorites to win the Super Bowl.
Of course, it would depend greatly on what the Steelers would want in return for Brown. Steelers fans are calling for Chris Harris Jr. which isn't happening. In all likelihood — as we saw with the Demaryius Thomas trade earlier this year — Denver would send Pittsburgh a heap of draft picks. That could mean a package like a first and second-round pick, and possibly some later round picks as well.
But, for one of the most gifted and explosive wide receivers in the NFL, it would be worth every pick.
Of note, the Steelers drafted both Brown and Sanders in the same year — 2010 — and each of them had slow starts to their careers. But, Brown took off more quickly, and in their fourth year, the two finally played together close to full-time.
In 2013 — the only year Sanders and Brown started together — Sanders had 67 receptions for 740 yards and 6 touchdowns while Brown enjoyed 110 receptions, 1,499 yards and 8 TDs. To put that into perspective, that's more yards and touchdowns than the Broncos had from Sanders, Thomas, Sutton and DaeSean Hamilton combined in 2018 (2,239-2,217 and 14-13).
Would Sanders be into sharing the spotlight with Brown, though?
Well, he was on NFL Network today, recruiting "AB" (while also calling him out for leaving the Steelers in a terrible position as their playoff lives were on the line).
Mr Rooney doesn't speak very often, so when he does he means it.

I don't expect #AB to be on the #steelers roster next season. https://t.co/rgMZVxRSrS

— Emmanuel Sanders (@ESanders_10) January 12, 2019
Sanders also called out Ben Roethlisberger as lacking in leadership, and how that could be one of the reasons why Brown quit on his team.
Other teams Rapoport said who would be interested in trading for Brown could be the New York Jets, San Francisco 49ers and the Indianapolis Colts. Luckily, Denver has a ton of cap room currently — at just north of $41 million according to overthecap.com — which gives them this realistic chance of trading for the superstar.
Brown's led the NFL in receptions twice (2014 with 139 and 2015 with 136), yards twice (2014, 2017) and he led the league in touchdown receptions (15) last season. In terms of raw stats, he's currently arguably the best receiver in the league and is undoubtedly in the Top-5 at the position. Sanders is at the very least in the Top-20, and more likely still in the Top-10.
According to Pro Football Focus, Sanders was the No. 18 receiver in the NFL in 2018 (81.1 grade) while Brown came in at No. 25 (79.3 grade).