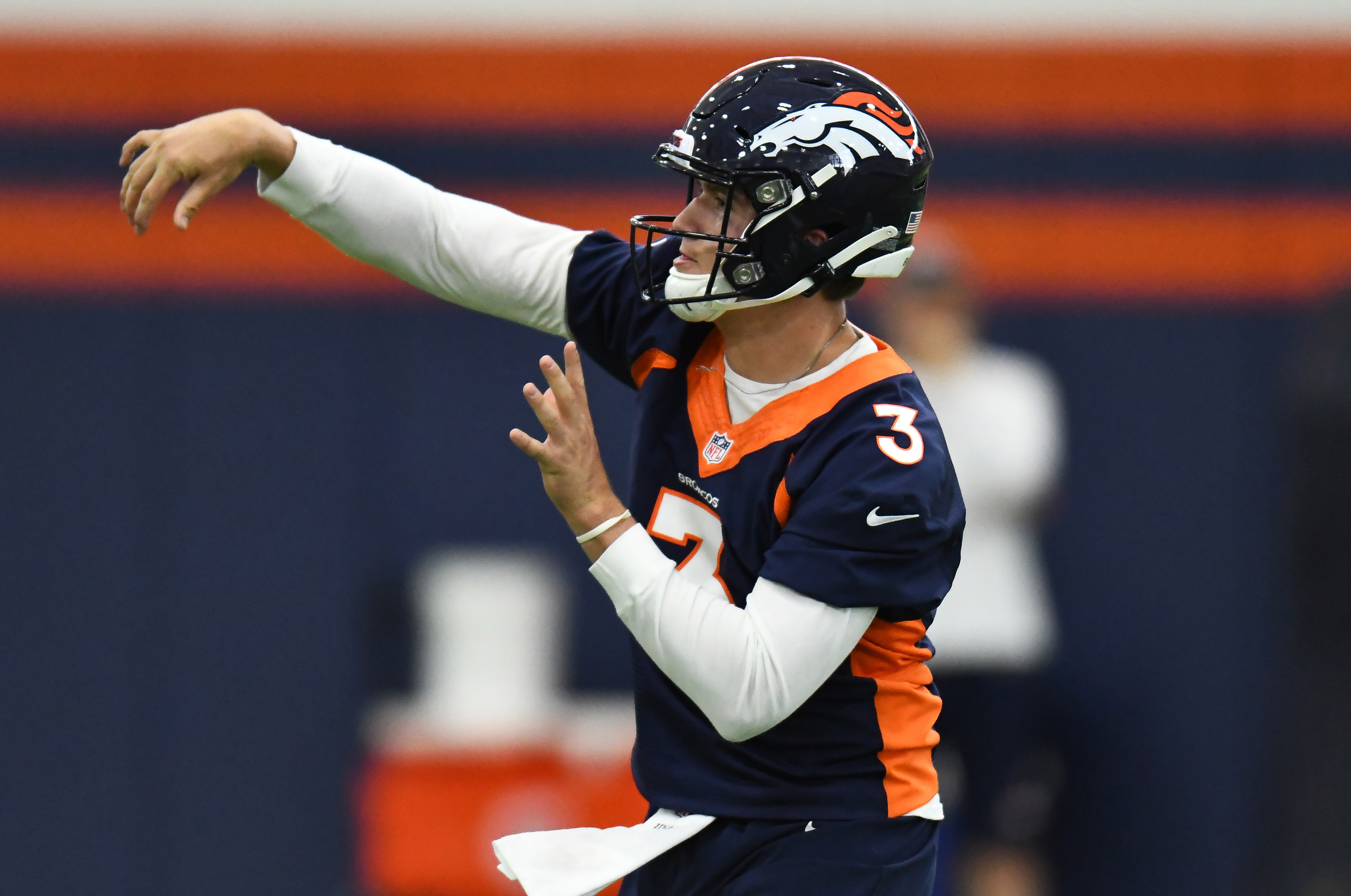 It seems clear the Denver Broncos want to have all their rookies under contract when training camp kicks off tomorrow.
On Tuesday, second-round pick Dalton Risner agreed to terms of his rookie deal, and on Wednesday his fellow second-rounder Drew Lock agreed to terms too.
That, per Pro Football Talk:
QB Drew Lock agrees to terms with the Broncos, per source.

— ProFootballTalk (@ProFootballTalk) July 17, 2019
Nothing official has been announced by the team, but expect that to come soon.
Nicki Jhabvala of the Athletic reports that Lock got the same workout bonus as Risner, with no 'quarterback premium' offered.
Per source, Drew Lock got the same workout bonus as Dalton Risner. No "QB premium" was offered.

— Nicki Jhabvala (@NickiJhabvala) July 17, 2019
Lock, a four-year starter at Missouri, was originally thought to be going at No. 12 overall to the Broncos. Instead, he slipped into the second round where Denver selected him at No. 41 overall.
At No. 12, he would've been a gamble (taking a tight end in Noah Fant was, too), but getting Lock at 41 seemed like great value by John Elway and Co. This year, Joe Flacco is the undoubted starter and Lock is expected to learn behind the consulate professional and former Super Bowl champion.
Two ways Lock sees the field this year: Flacco is injured or the Broncos have failed their fate late in the season and miss the playoffs for a near unheard of fourth straight year.
Of course, even if logic says the Broncos likely won't play Lock, expect fans to call for him if the offense or Flacco specifically are struggling at some point. The Broncomaniacs called for Jay Cutler when Jake Plummer struggled, they've called for Tim Tebow in the past and even for Paxton Lynch more recently.
With Elway as arguably the greatest Broncos player ever, and Peyton Manning playing in orange and blue for a few years, fans in Denver are not only spoiled but they uniquely understand the importance of a great quarterback. They must be hoping Lock will be just that, but only time will tell.
Getting into camp for the beginning is the first positive step for the rookie.