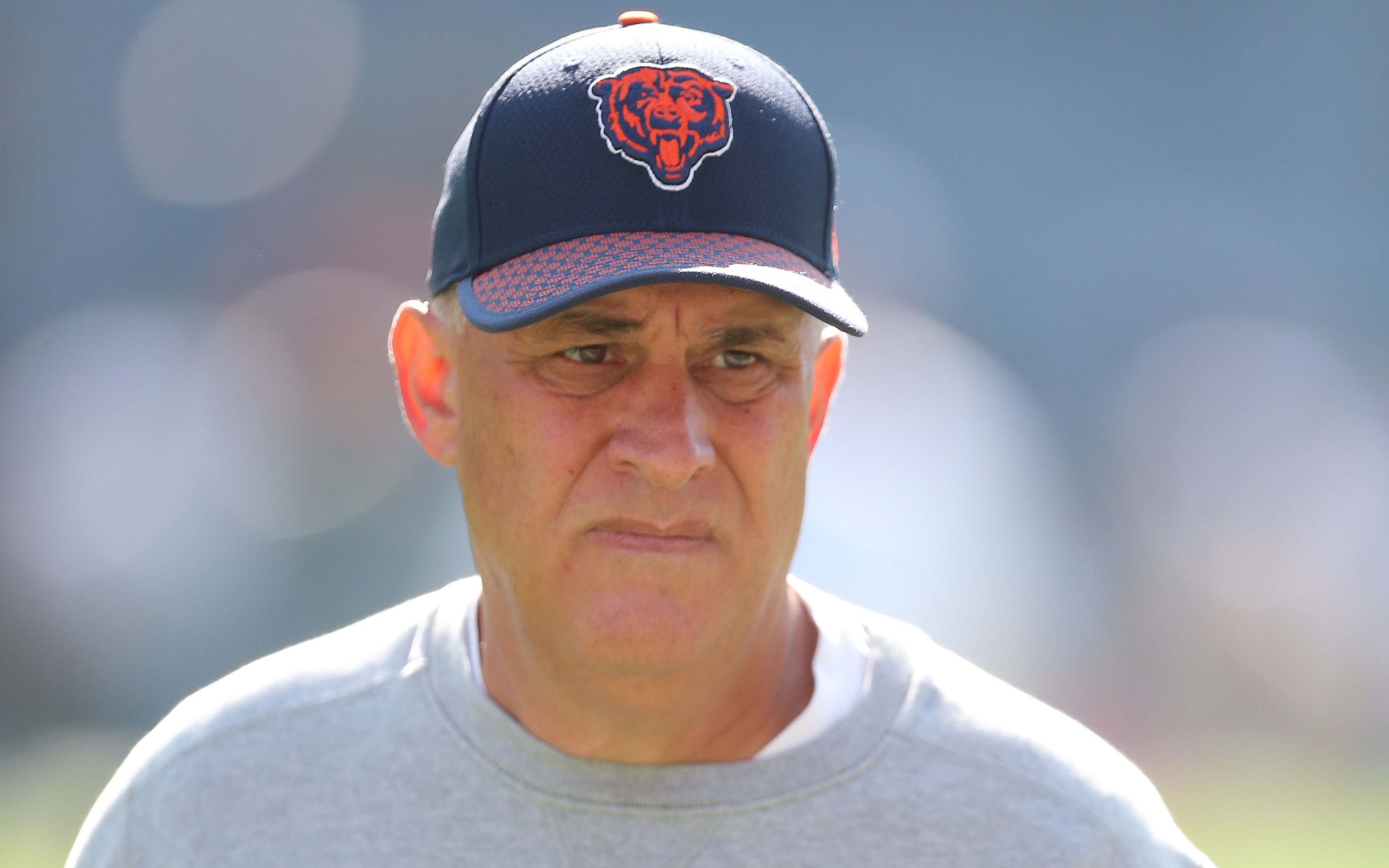 Have the Broncos found their next head coach?
According to Mike Klis, the team is "leaning" towards Chicago Bears defensive coordinator Vic Fangio as the next head man in the Mile High City.
#ICYMI #9News #Broncos Insider @MikeKlis spoke with @redwardsradio, @MaseDenver & @SteveAtwater27 and believes the Broncos are leaning toward #vicfangio as head coach of the Broncos.
Hear the interview here:https://t.co/JaIRbFNmNM

— Orange & Blue 760 (@OrangeBlue760) January 8, 2019
"As Elway said at his press conference when he said what he's looking for in head coach, he said he's looking for someone to be great on one side of the ball," Klis explained. "And they don't get much greater than Vic Fangio, especially in the 3-4 (defense)."
Fangio was interviewed by John Elway and the Broncos front office in Chicago yesterday, even taking him out to dinner in the "Windy City" as the team's executives left late to come back to Denver much later than originally expected.
"Munchak is great at the offensive line coach, I think which is why he's right there," Kils continued. But, Fangio sounds like he's edged out the other leading candidate.
"Fangio is an interesting choice," the 9News reporter said. "Basically, what I've heard from people around the league is Fangio's a really good defensive coordinator. I mean really good. But, most people don't think he's a head coach. I don't know the guy at all…He's 'no nonsense, no B.S.' type.
"But he doesn't have the typical head coach personality," Klis said.
Klis went onto explain that Gary Kubiak will "oversee" the offensive side, not specifying if he will be the offensive coordinator or just continue in his advisor role, like how he worked with Bill Musgrave last year.
Klis also said he thinks Joe Woods will be back, and while he may stay as the defensive coordinator, that Fangio will call the plays on that side of the ball.
"There might not be a whole lot of changes (to the coaching staff)," Klis said on Tuesday morning.
Fangio could be the best candidate of all the men the Broncos have interviewed, as Mile High Sports explained on Monday. At 60 years old, he's enjoyed great success as a two-decades-long defensive coordinator. He's worked for the Panthers, Colts, Ravens, Texans, 49ers and most recently the Chicago Bears from 2015-present.
Fangio's defenses specialize in the 3-4 defense and were highlighted by their aggressiveness with the Bears the last few years.
Denver will have to work on getting more athletic linebackers going forward — Klis thinks Brandon Marshall will not return next year — and they'll be looking to add depth in the defensive backfield, too.
Stay tuned in case Fangio is, indeed, announced as the head coach soon.