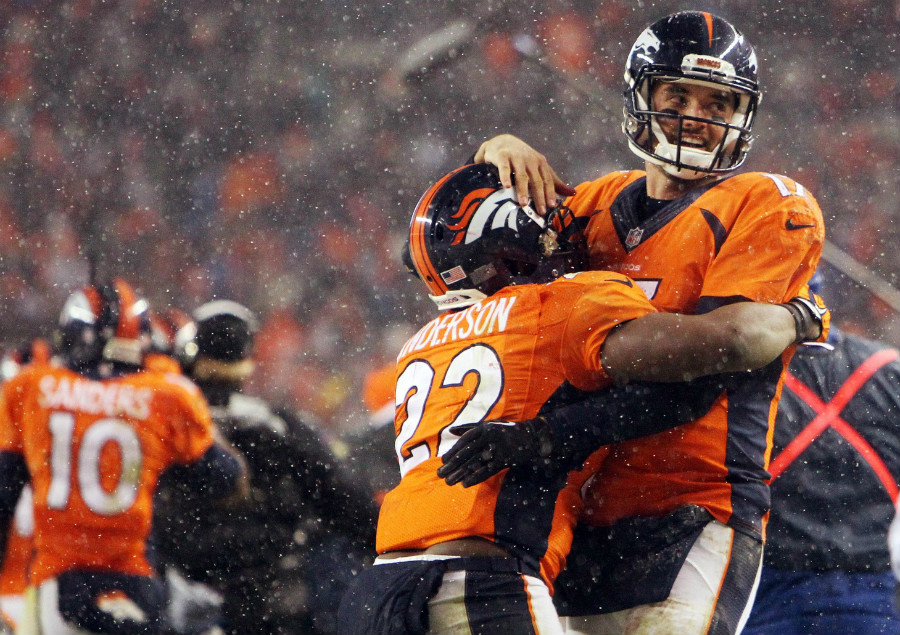 It was reported over the weekend that the Denver Broncos had offered Brock Osweiler a deal worth more than $45 million over three seasons, including incentives. Apparently, though, that had been the last the Broncos had talked until Tuesday night, when John Elway and Jimmy Sexton, Osweiler's agent, opened up discussion once again, according to Mike Klis of KUSA.
This could also give more clarity as to why Denver parted ways with Super Bowl starters Louis Vasquez and Owen Daniels. Combined, their release gave the Broncos nearly $9 million in cap space, and with the (possibly) soon-to-be-restructured contracts of DeMarcus Ware and Ryan Clady, even more money could be coming off the books.
The question, though, is how much will it take?
It's hard to imagine that Osweiler will be looking for anything less than the two-year, $36 million deal Sam Bradford got in Philadelphia, especially given the fact that he is clearly the top quarterback free agent on the market. Really, his only competition is Ryan Fitzpatrick, but Fitzpatrick's age, 33, should be enough to drive the price down. Osweiler, though, is likely to draw interest from several franchises, most notably the Houston Texans.
The reopened negotiations seem to be a positive step towards bringing Osweiler back to Denver, but according to Ian Rapoport, John Elway does have a backup plan. If Osweiler bolts, the next quarterback of the Denver Broncos may very well be Colin Kaepernick.
Buckle in, Broncos Country, you're in for a wild ride.