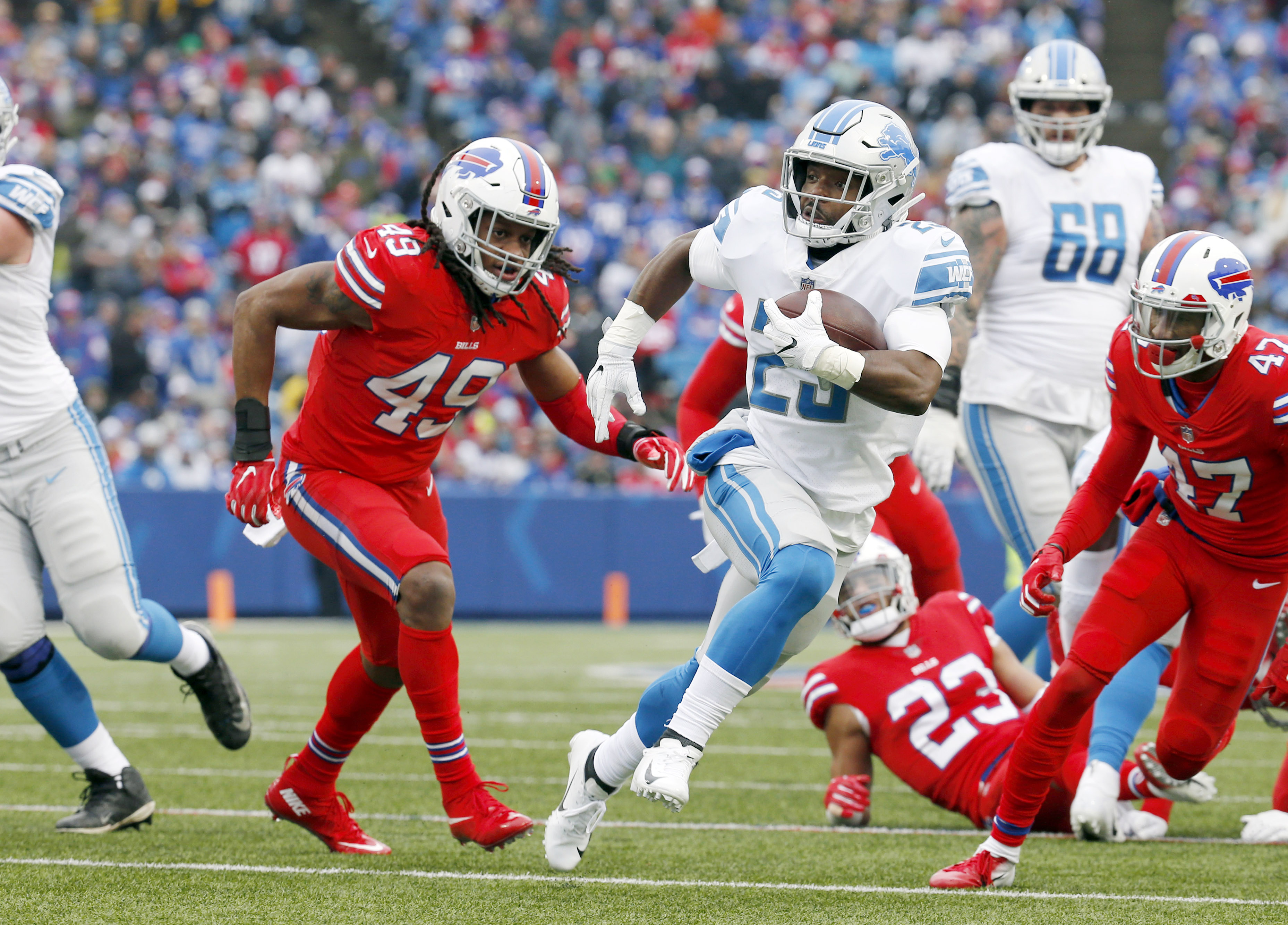 After visiting with the New Orleans Saints on Sunday and the Denver Broncos on Monday, running back Theo Riddick has chosen his team and will sign with the Denver Broncos per Mike Klis.
Riddick played in 14 games in 2018 for the Detroit Lions and was mainly utilized as a receiver, catching 61 passes and rushing for 171 yards as a specialized third-down back.
Riddick left UC Health Training Center Monday without a deal to mull it over, but now joins the crowded backfield and is expected to compete with Devontae Booker.
The Broncos running back backfield now features starter Phillip Lindsay, backup Royce Freeman, Booker, undrafted rookie Devontae Jackson, Khalfani Muhammad out of Cal and David Williams.
Riddick, who was originally drafted in the sixth round of the 2013 selection process by the Lions, should be considered more of a wide receiver than a running back. He's never taken more than 92 handoffs in a season though he has enjoyed four seasons with 53-plus receptions.
Of course, his versatility makes him a threat out of the backfield as defenses can't know for sure if he'll run the ball or have it thrown to him in the flat or over the middle. Interestingly, last season was his best as a running back in terms of yards per carry, with 40 rushes going for 171 yards (4.3 YPC). And while he didn't have any scores on the ground in 2018, he rushed for three touchdowns the year before, with 357 yards.
Rewind to 2016 for his best receiving season in terms of touchdowns, when he found the end one five times. Last year was somewhat disappointing for the veteran in that aspect too, though, with 61 receptions for 384 yards and no touchdowns. That effort was his lowest yards per reception (6.3) of Riddick's career.