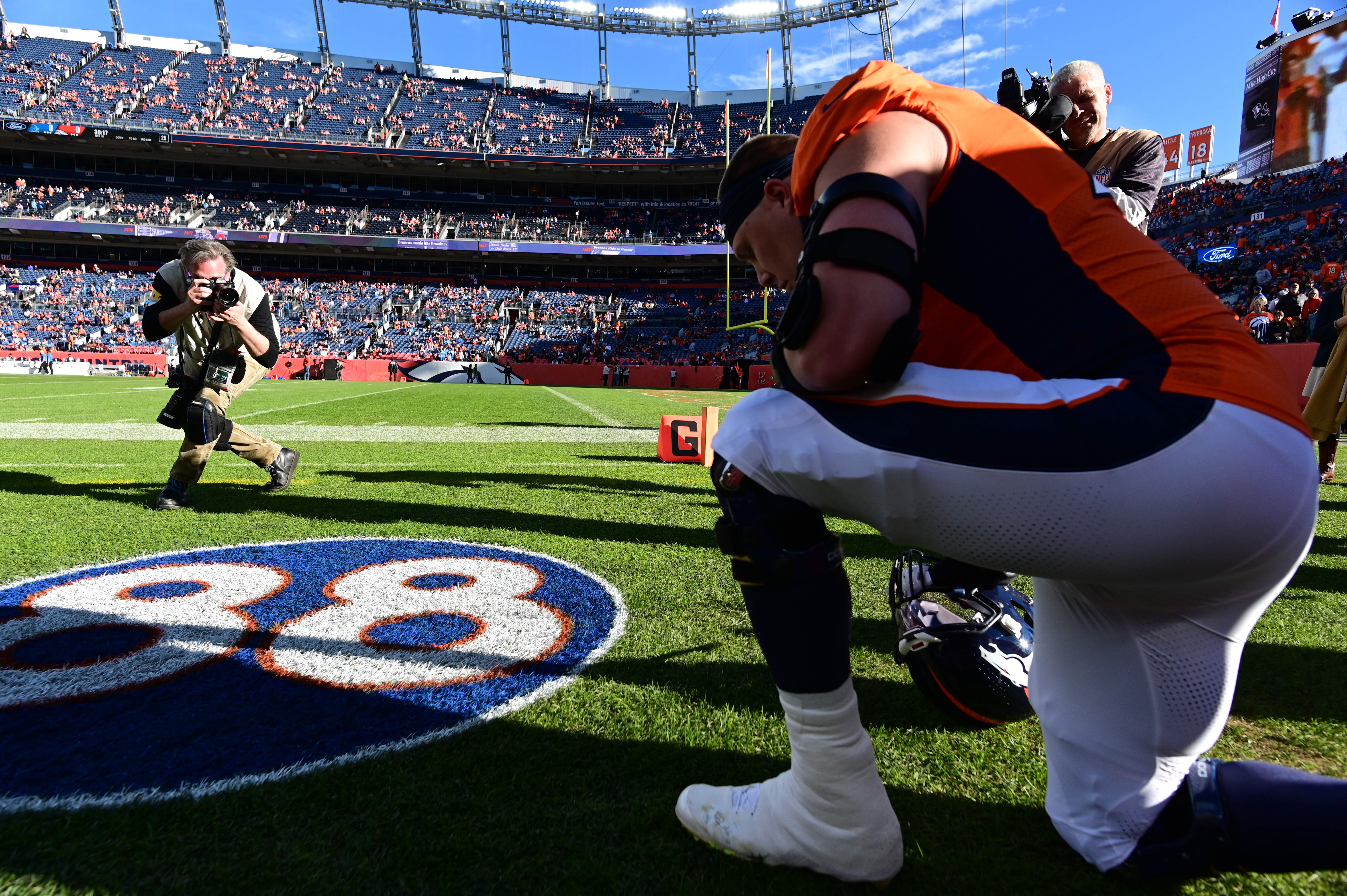 Demaryius Thomas, who is one of the Denver Broncos' all-time greats and tragically died in December of 2021, suffered from chronic traumatic encephalopathy, according to a recent announcement from Boston University (BU) doctors that had been studying his brain.
Chronic traumatic encephalopathy also known as CTE, is a degenerative brain disease often linked to the repeated impacts associated with football.
"CTE itself does not cause death. You don't die from CTE," Dr. Ann McKee, a member of the BU research team studying Thomas' brain, told ABC News. "What CTE does is it changes your behavior and your personality."
As a result, this discovery doesn't change Thomas' suspected cause of death, which hasn't been officially ruled on yet by the Fulton County Coroner's Office. However, it is believed by McKee to have been a seizure.
Although Thomas didn't die from CTE, this is still a heart-breaking development, as it highlights some of the mental hardships that Thomas was going through towards the end of his life.
ABC News reported that Thomas' family members observed the former Bronco exhibiting many of the symptoms typically linked to CTE, such as memory loss and paranoia, especially throughout 2021.
"His mood would change, and he would also isolate himself sometimes," Thomas' mother, Katina Stuckey Smith, told ABC News. "He was, like, 'Mom, I don't know what's going on with my body. You know, I gotta get myself together,' and he said, 'I don't feel like myself anymore.'"
One can only hope that something positive, like the NFL making a renewed committment to taking care of their retired players, will come out of this deeply troubling development.