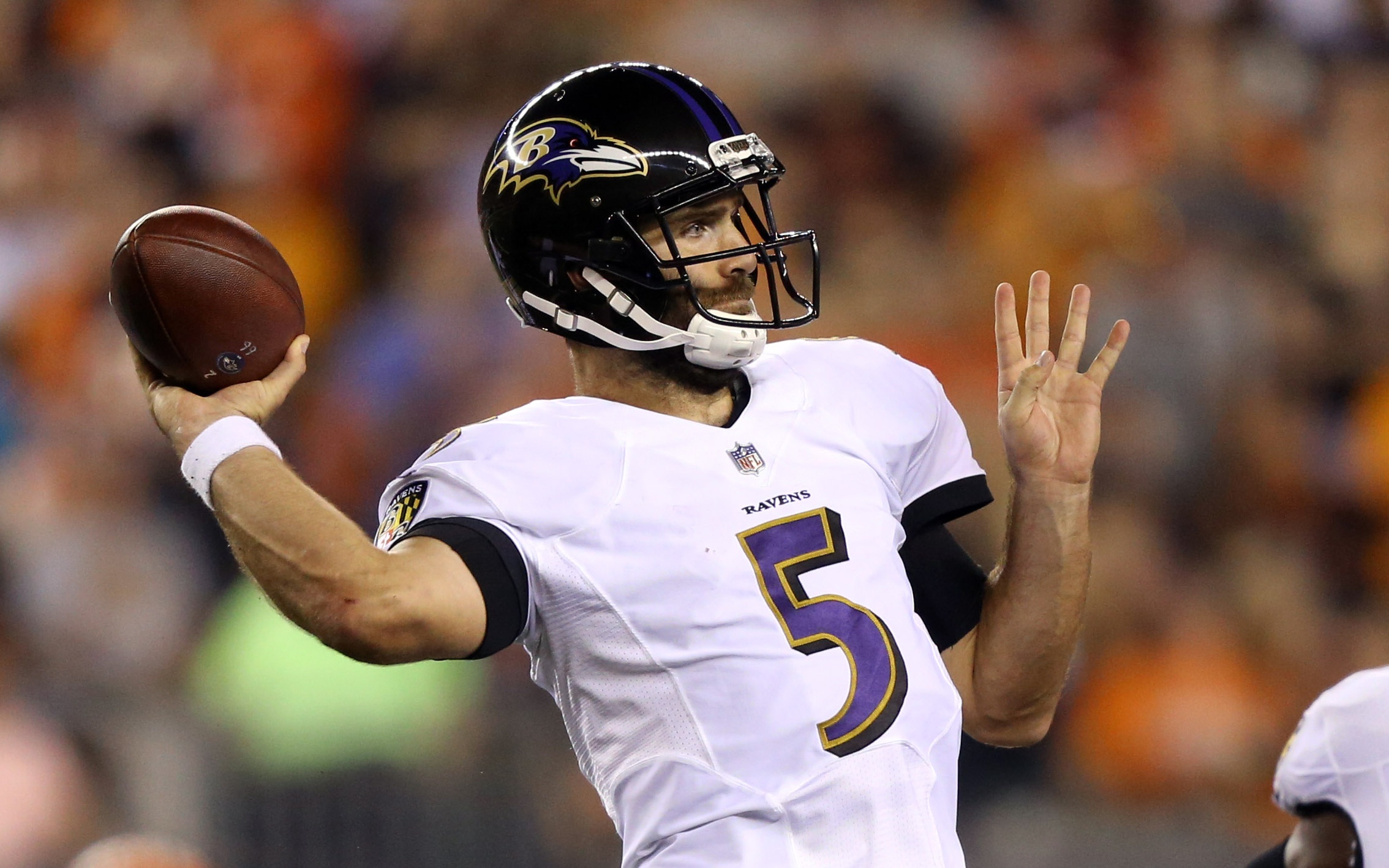 The Denver Broncos have an agreement in principle with the Baltimore Ravens for quarterback Joe Flacco. According to Adam Schefter, the Broncos will likely be sending the Ravens a midround draft pick for the veteran quarterback when the league new year officially begins on March 13.
Flacco, 34, is a career 64 percent passer and has thrown for 38,245 yards in his 11 NFL seasons. From 2008-12, Flacco led the Ravens to the playoffs in five consecutive seasons, including a Super Bowl victory in 2012. Since winning a ring though, Flacco has only led his team to the playoffs once (2014). In 2018, Flacco had to watch on the sidelines as Lamar Jackson led the Ravens to the postseason.
While the Ravens wanting to move on from Flacco makes quite a bit of sense, the Broncos trading for Flacco is somewhat surprising. Denver could have pursued multiple veterans on the open market, including Nick Foles or Teddy Bridgewater. Not to mention, Denver owes Case Keenum $10 million this season and Flacco's numbers have been pedestrian over the last five years.
After agreeing to make a move for Flacco, Broncos fans will anxiously debate whether the organization should also use a first round draft pick on a QB as well. With Kyler Murray recently committing to football and Drew Lock's stock rising by the week, Denver's front office has a plethora of important decisions to make over the next few months.