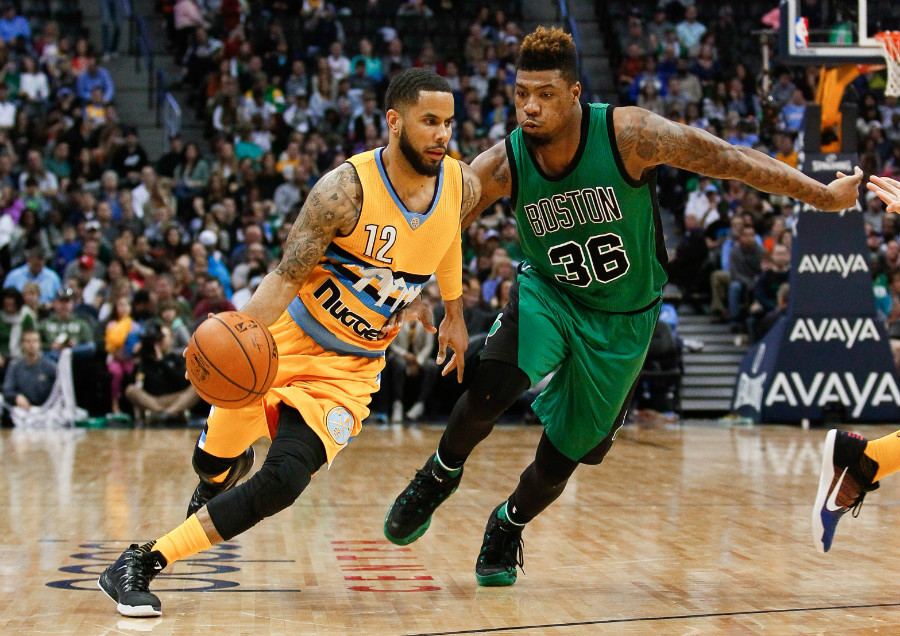 Reports have been swirling all day that the Celtics have been trying to unload the third-overall pick before the draft starts tonight. While the Philadelphia 76ers have looked to be the most-likely trade partner, David Aldridge is reporting that the Nuggets attempted to get in the action too.
Denver tried to move up to three, but like everyone else, for now, felt Boston wanted too much for the pick(s).

— David Aldridge (@daldridgetnt) June 23, 2016
What could they have wanted? The seventh pick, of course, but most definitely Danilo Gallinari, too — he's been a long-time favorite of the Celtics.
Apparently, though, that wasn't all, because Tim Connelly and the Nuggets balked.
Could something still happen and who were they targeting? We'll see.