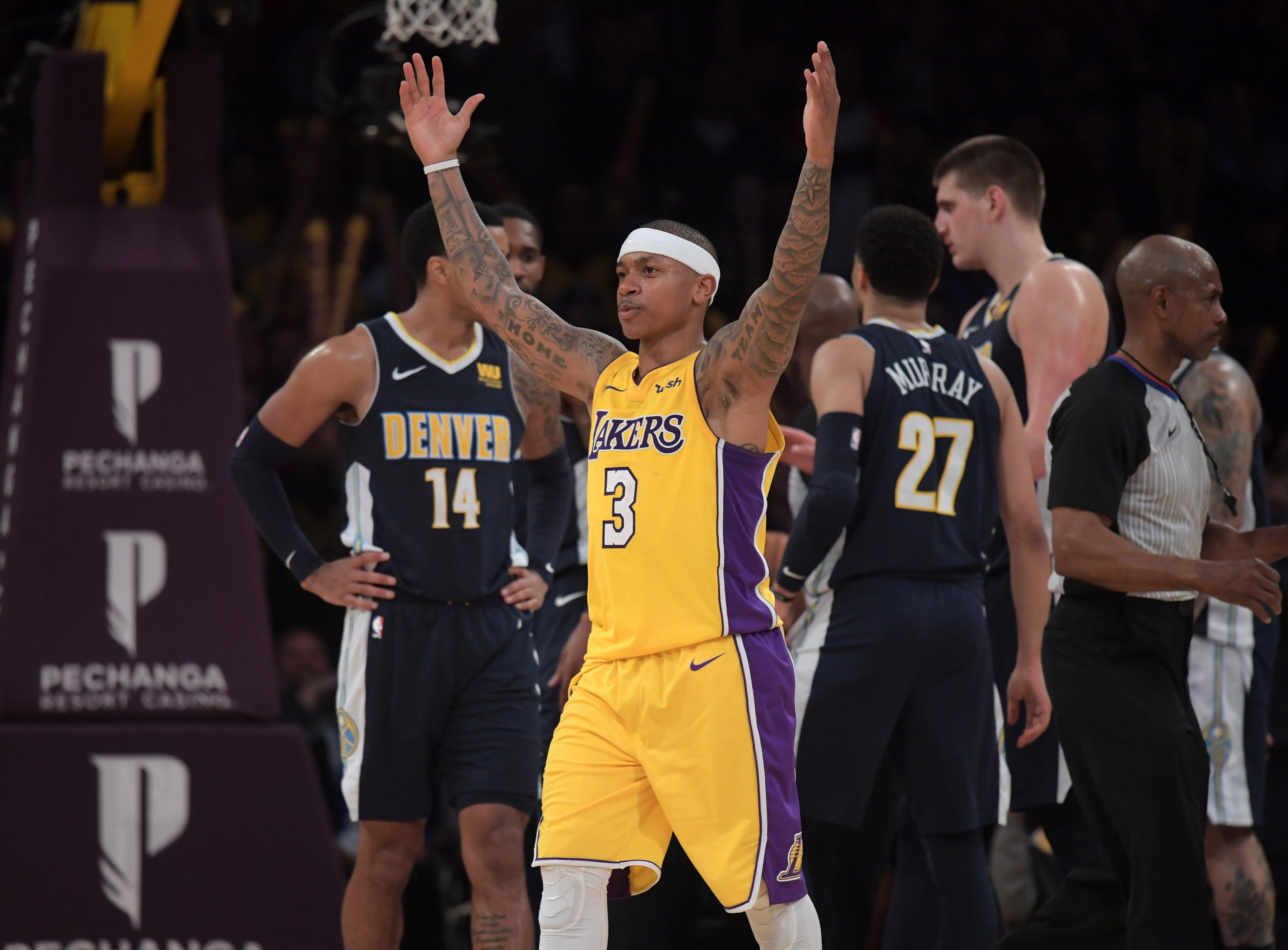 According to Adrian Wojnarowski of ESPN, the Denver Nuggets are signing Isaiah Thomas to a veteran-minimum deal for one-year that is worth $2 million after President of Basketball Operations Tim Connelly and head coach Michael Malone met with Thomas in Las Vegas in recent days.
Denver had a hole at backup point guard and, with Will Barton sliding to the starting small forward role, the Nuggets badly needed another creator and shot maker off of the bench. Thomas has been texting with the Nuggets brass about his role and the circumstances surrounding him joining the Nuggets according to Wojnarowski and it appears that both parties felt comfortable with the pairing. Thomas is coming off of a torn labrum in his hip, an injury that Wilson Chandler suffered through during his time in Denver, and was looking for a solid landing spot for him to regain his former form. It is hard to envision a better scenario than Denver for the 29-year-old Thomas.
Malone coached Thomas when he was the head coach of the Sacramento Kings and has raved about Thomas every time he has been asked about him. This is a reunion of sorts for two individuals and it seems that Malone had a sizable impact in helping facilitate a deal that would bring Thomas to Denver. For Thomas, coming to Denver – who would only need him to come off of the bench – represents the ideal situation for him to get his legs back under him and rebuild his value on a winning team.
Last year, between the Cleveland Cavaliers and the Los Angeles Lakers, Thomas averaged 15.2 points and 4.8 assists per game, but only played in 32 games all year. He shot just 38 percent from the field and 33 percent from three-point distance, but getting a player of his caliber on a veteran-minimum deal is great value.