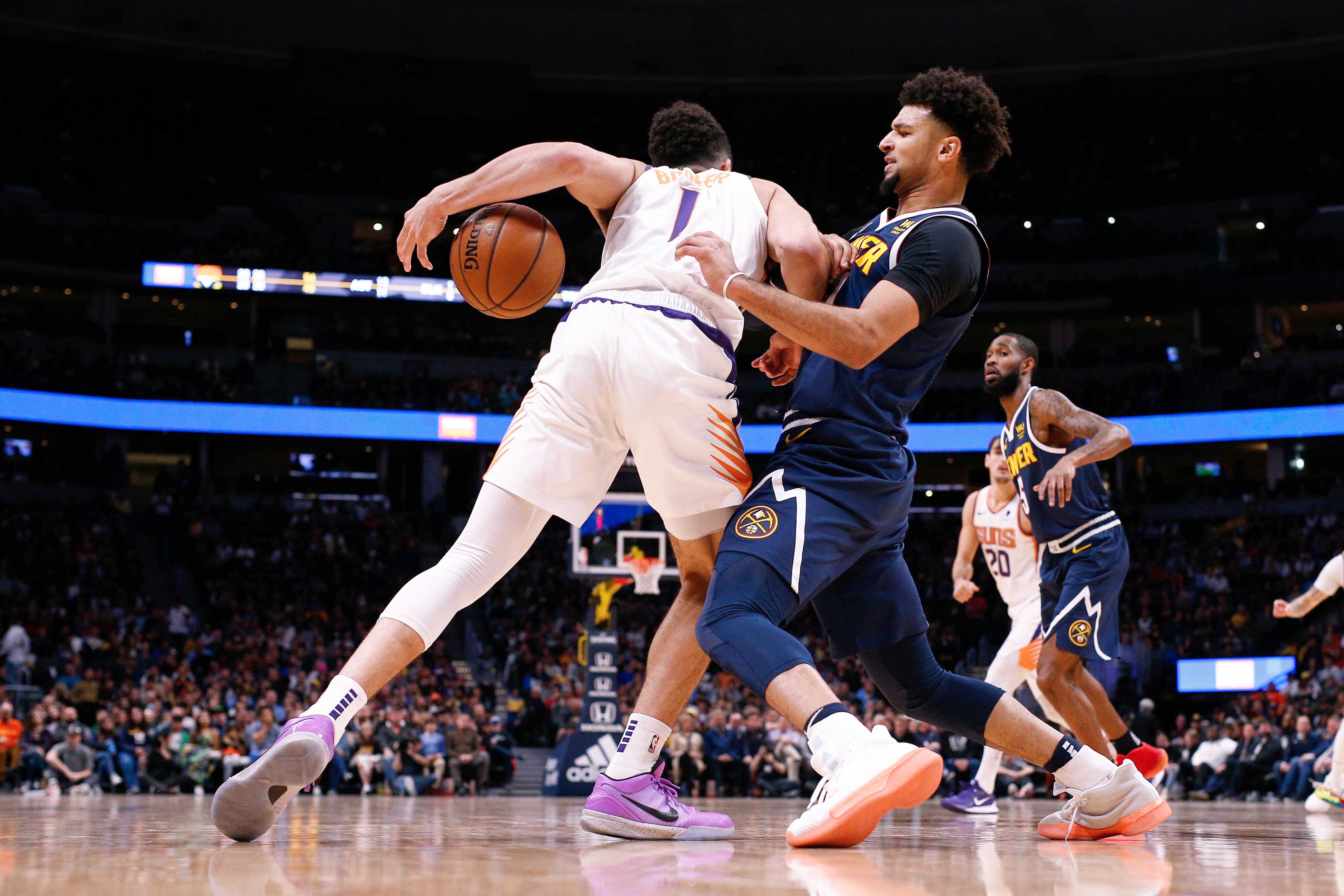 It appears that the NBA is pushing Nikola Jokić and the Denver Nuggets back to centerstage during the 2022-23 season.
According to Mike Singer of the Denver Post, the Nuggets will play host to the Phoenix Suns this year on Christmas Day.
After getting bypassed for a Christmas game last season, the #Nuggets are slated to host the Suns on Christmas this year according to the initial draft of the schedule, a league source told @denverpost.

— Mike Singer (@msinger) August 14, 2022
After a one year hiatus from the prized Christmas calendar, the Nuggets are back on the schedule to play the Suns, the team that defeated them in four games during the second round of the 2020-21 playoffs. Jamal Murray missed that series, and during the last two seasons, the Suns have ascended to a top tier title contender with former Kentucky guard Devin Booker at their head. The Nuggets and Suns have had several tense matchups over the years, with the Suns getting the upper hand in each of the last two seasons. The league will be hoping for the returns of both Murray and Michael Porter Jr. to help even the odds in a potential playoff showcase.
As the rest of the regular season schedule begins to come into focus, expect the league to prioritize the Nuggets a bit more in their national broadcasts than recent seasons. With Jokić winning back-to-back MVPs and the Nuggets hoping to be title contenders ahead of the season, the league knows that Denver could feature prominently in the seasons to come, and some national television games would certainly help out a market that is struggling to watch its own games due to a local blackout.
At this stage, a Christmas game is a strong affirmation that the Nuggets are building a quality title case. The Nuggets are a mid-market team, and though they have a player in Jokić that many love to watch, they've struggled to gain national notoriety. A Christmas matchup sets the table for them to showcase their talents on a larger stage than normal.
Also, there's never a bad excuse to watch the Suns and Nuggets compete.