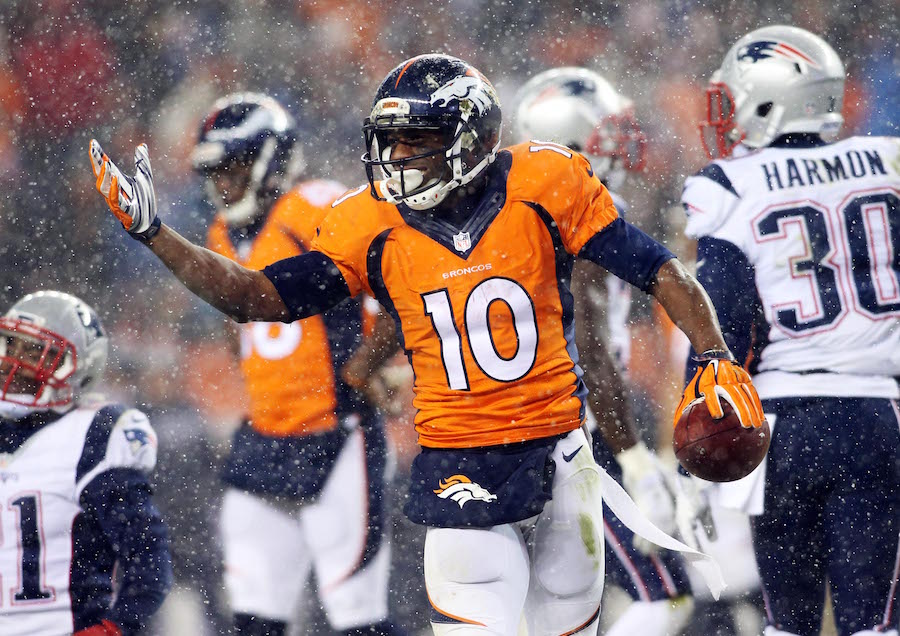 While Von Miller negotiations are on hold, the Denver Broncos have apparently become a busy bunch, handing out a contract extension to Brandon Marshall on Tuesday before turning towards Emmanuel Sanders today.
According to Mile High Sports Radio's Eric Goodman, Sanders is looking to get paid like a top-10 wide receiver.
Reliable source close to the #Broncos Emanuel Sanders negotiations.

Sanders seeking a 4 year deal for roughly $12M/season.

— Eric Goodman (@EricGoodman) June 15, 2016
The same goes when it comes to guarantees.
Update on #Broncos Sanders negotiations…Sides have exchanged 1 proposal…Sanders seeking $24M guaranteed (not fully) w/settle for $21M..

— Eric Goodman (@EricGoodman) June 15, 2016
If Sanders were to get exactly what he wants — a four-year, $48 million deal with $24 million guaranteed — he'd become the seventh highest paid receiver on average, right behind T.Y. Hilton ($13 million/year) and Demaryius Thomas ($14 million/year).