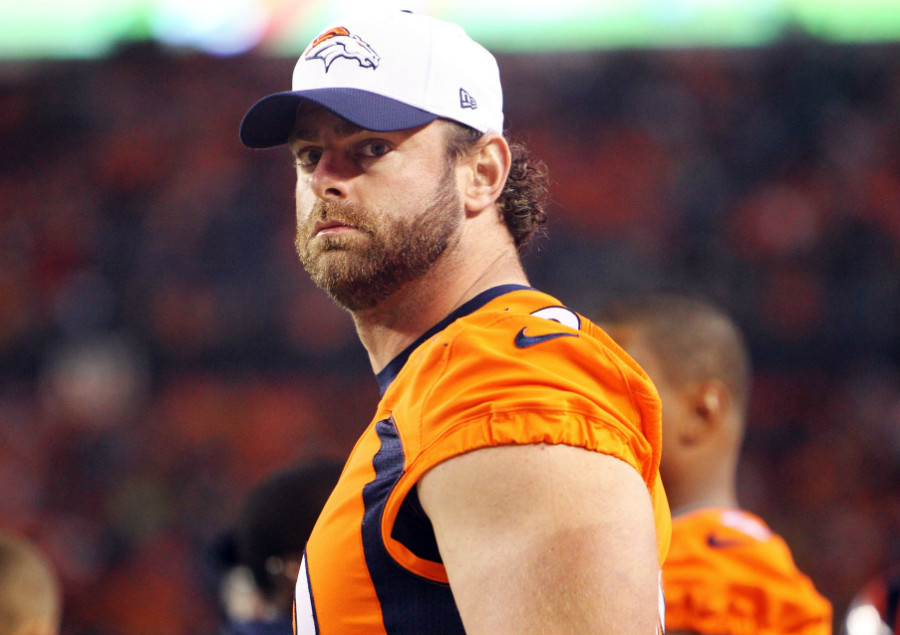 Ryan Harris? Gone. Louis Vasquez? Cut. Evan Mathis? Buh bye.
The Denver Broncos are a week into free agency, and they're now without three of their five starting linemen — Matt Paradis is an exclusive rights free agent, too. And while Harris and Vasquez can be explained away by poor performance, the same can't be said for Mathis, who was one of Pro Football Focus' highest graded guards last season.
His loss will hurt. But in the end, the Broncos simply didn't have the cap space to bring a guy of his caliber back into the fold.
Per source, G Evan Mathis has agreed to a one-year, $6 million deal with the Cardinals. He takes Jonathan Cooper's spot on the roster.

— Albert Breer (@AlbertBreer) March 16, 2016
Well, knowing Mathis, he would want us to make sure we got his contract details exactly correct.
Mathis deal is actually up to $6,000,069. Wore #69 with Broncos, Eagles.

— Adam Caplan (@caplannfl) March 16, 2016
Of course it is …
Mathis, though, truly is one of the league's best run-blocking guards in the NFL, and he proved that all last season, despite dealing with a myriad of injuries. John Elway is now left with rebuilding this line on the fly, and it'll be interesting to see what he has up his sleeve.
According to reports, the Broncos are interested in former Pro Bowler Russell Okung, though his price tag ($11-13 million) would seem to be well above what the Broncos would be willing to pay; maybe he's part of a ploy to get Ryan Clady to restructure his contract.
We'll find out soon enough.