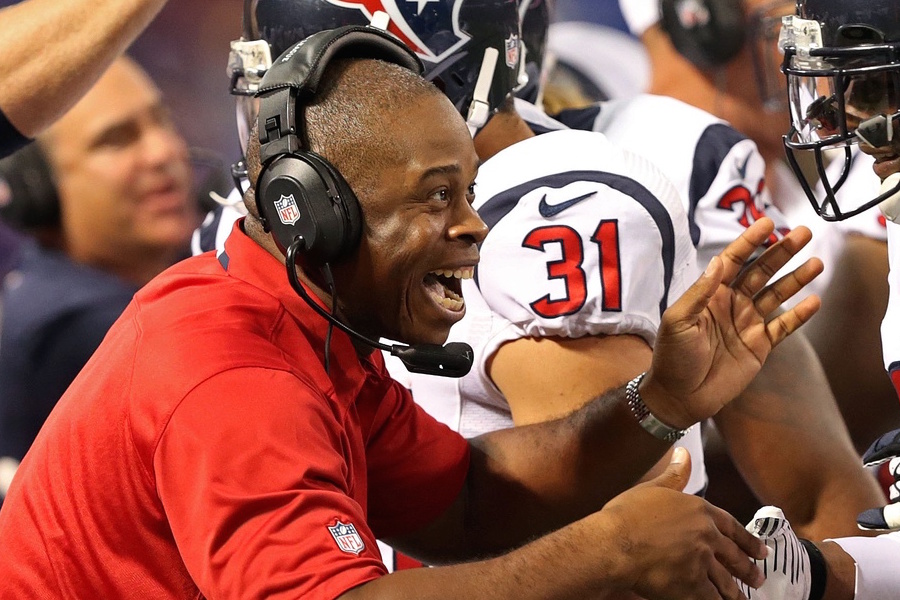 ***UPDATE***
According to Ian Rapoport of NFL Network, Vance Joseph has returned to Broncos headquarters in Englewood.
Sources: #Dolphins DC Vance Joseph is back in the #Broncos building. He hasn't left town. And now may not.

— Ian Rapoport (@RapSheet) January 11, 2017
Troy Renck of KMGH says the Broncos and Joseph are talking directly in an effort to keep him from leaving Denver for his scheduled interview with San Diego.
#Broncos talking directly wi Joseph with expectation offer will be made to prevent him from leaving acc to multiple sources. @DenverChannel

— Troy Renck (@TroyRenck) January 11, 2017
***
Mike Klis of 9News expects John Elway will make Dolphins defensive coordinator Vance Joseph an offer on Wednesday morning to become the next head coach of the Denver Broncos.
I am expecting John Elway to make Vance Joseph an offer this morning. #9sports

— Mike Klis (@MikeKlis) January 11, 2017
Joseph interviewed in Denver with Elway and key Broncos officials on Tuesday for approximately four hours, after which Elway tweeted the following:
We enjoyed visiting with Vance Joseph at our facility today. He has great leadership qualities and a strong vision of what it takes to win.

— John Elway (@johnelway) January 10, 2017
Joseph was the third of three candidates interviewed for the job. Elway and Co. previously interviewed Kansas City special teams coordinator Dave Toub and Falcons offensive coordinator Kyle Shanahan.
One key giveaway in Elway's tweet about Joseph, compared to those following Toub's interview and the meeting with Shanahan, is Elway's use of the most important word in his vocabulary: Win.
Since Elway took over football operations back in 2001, he's repeatedly stated that his expectation for the team is not just to "win now," but to "win from now on."
In each of his three tweets about his potential head coaching candidates, only the one about Joseph made reference to winning. Coincidence?
Elway, Joseph and other key members of the decision-making team were reportedly spotted last night at Elway's steakhouse in Cherry Creek.
Broncos contingent of Elway, Russell, Thewes with Vance Joseph spotted tonight at Elway's Cherry Creek.

— Steve Cox (@SteveCoxDenver) January 11, 2017
Joseph is also scheduled for interviews with San Diego and San Francisco for their vacancies. If Klis' report is accurate, those interviews may not happen and Tuesday's dinner may have been the first working dinner of the Vance Joseph era.