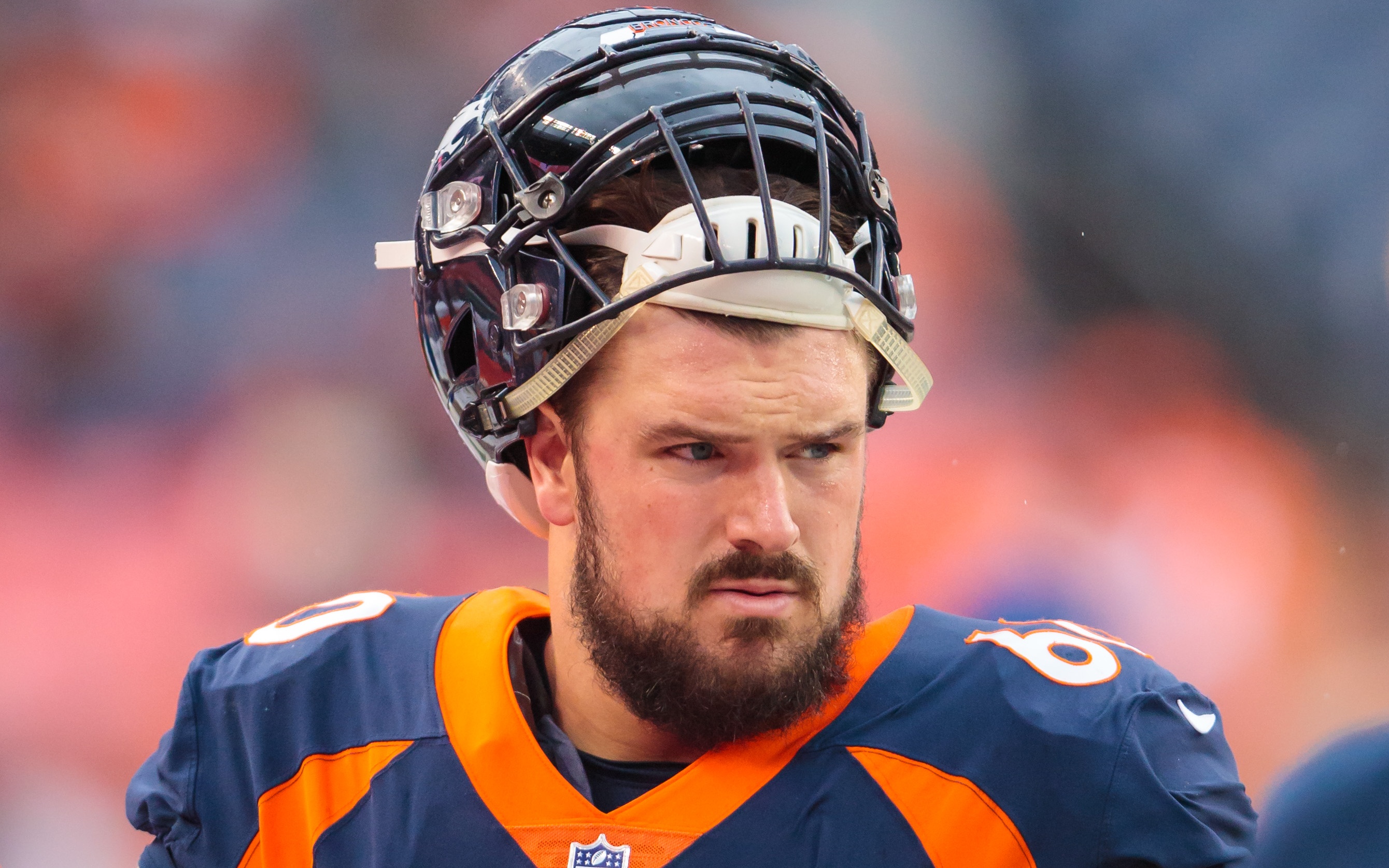 We knew there would be changes, but taking the sixth-best guard in the NFL out of the starting lineup is a giant head-scratcher for the Denver Broncos.
That's what's happening today, in the snow, when the Broncos host the unbeaten Los Angeles Rams, according to Ian Rapaport. Vance Joseph has benched Connor McGovern in favor of Max Garcia — who's been mediocre-at-best when he's played in the past — for today's game. Joseph will also be more involved in the defense this week, although he won't be calling plays, after that 323-yard performance the unit allowed on the ground to the New York Jets last Sunday.
From @NFLGameDay: #Broncos coach Vance Joseph, facing a critical stretch, has changed out a guard, taking a heavier hand in the defense, and added more meeting time. pic.twitter.com/Bw8vaMlcxZ

— Ian Rapoport (@RapSheet) October 14, 2018
If it ain't broke, fix it?
McGovern may have struggled last week — his 56.0 grade according to Pro Football Focus was his lowest of the season — but on the year he's a 76.2, which is currently sixth-best in the entire league.
Max Garcia, on the other hand, has played only eight snaps this year, all on special teams for extra points. In 2016, his best as a pro, he graded out at a 72.2, but last year his production dropped significantly, to a 58.4 grade out of a possible 100 points.
Behind center Matt Paradis, McGovern has been the best offensive lineman on the team this year. If the Broncos wanted to shake things up on the offensive line, they could have benched Garett Bolles — the left tackle has earned a 66.4 overall grade and been called for five penalties on the year.
Or, the Broncos could have made changes on the defense, specifically, they could have chosen to bench Todd Davis — who was the second-worst player on the team in Week 5 in run defense — for rookie sensation Josey Jewell. In fact, there were multiple different moves the team could have made on the defensive side of the ball, but instead, they took out a cornerstone of the offensive line.
Simply, they shouldn't have benched McGovern.
Also, as part of that report, Joseph will be more involved in the defense this week, holding more meetings during the week, though he won't be taking over play-calling duties from defensive coordinator Joe Woods.
As Rapaport explained, this is a critical stretch in Joseph's coaching tenure for the near future. For his personal success, he has to hope these changes pan out.