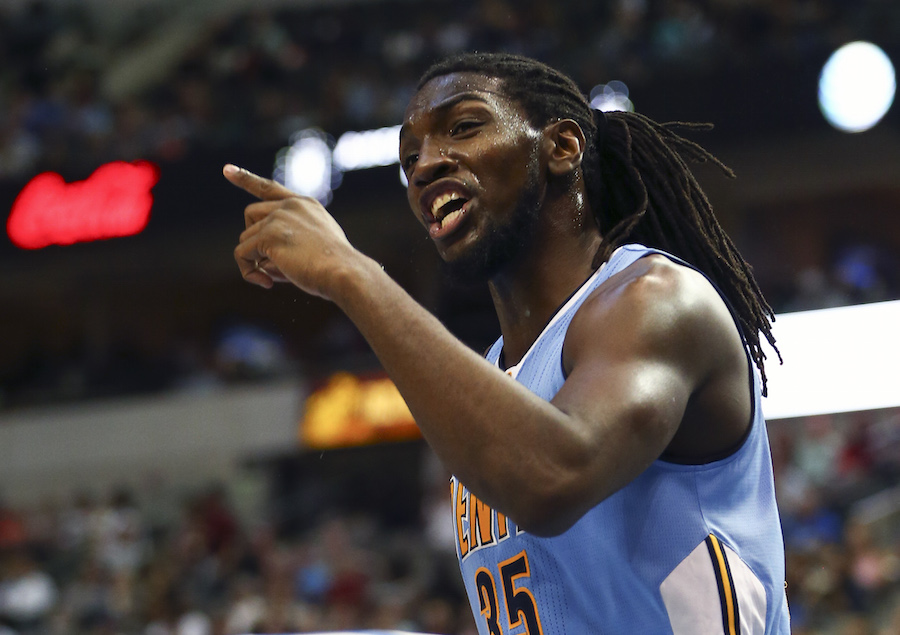 With the 2016 NBA Draft just about 36 hours away, trade talks are starting to heat up around the Association. The Nuggets have had their fair share of involvement in different draft day deals, as they should, but this most recent rumor may take the cake.
According to Sean Deveney of SportingNews.com the Nuggets have been looking to move Kenneth Faried more than anyone else, and while the Nuggets have had offers for Gallinari, they are looking to move Faried first.
Tom Thibodeau and his Timberwolves have been connected being that Thibodeau was an assistant coach on the 2014 USA Olympic team that featured Kenneth Faried
Still, Faried has value not only in his role, but because the league's new television deal and expanding salary cap makes his contract (three years and $39 million remaining) very reasonable. While the Nuggets have gotten offers for Danilo Gallinari, it's Faried they're most aggressively trying to move.

Among the teams the Nuggets have talked with that have warmed to a trade for Faried, a source said, is Minnesota. New coach Tom Thibodeau has long been a fan of his. Thibodeau was part of the Team USA staff when Faried competed in the World Cup in 2014, and has had an affinity toward him since, and the ex-Bulls coach would like to acquire a big man who can provide interior toughness to pair with Rookie of the Year center Karl-Anthony Towns.
It has been known that Kenneth Faried has not been happy with his role on the Nuggets going forward. The team does not seem to be willing to make the moves to win now, so with the Timberwolves owning the fifth pick in the draft and the Nuggets looking to make trades they seem to be a fit. Faried has three years and 51 million left on his contract.
Stay tuned to Mile High Sports for any breaking news.