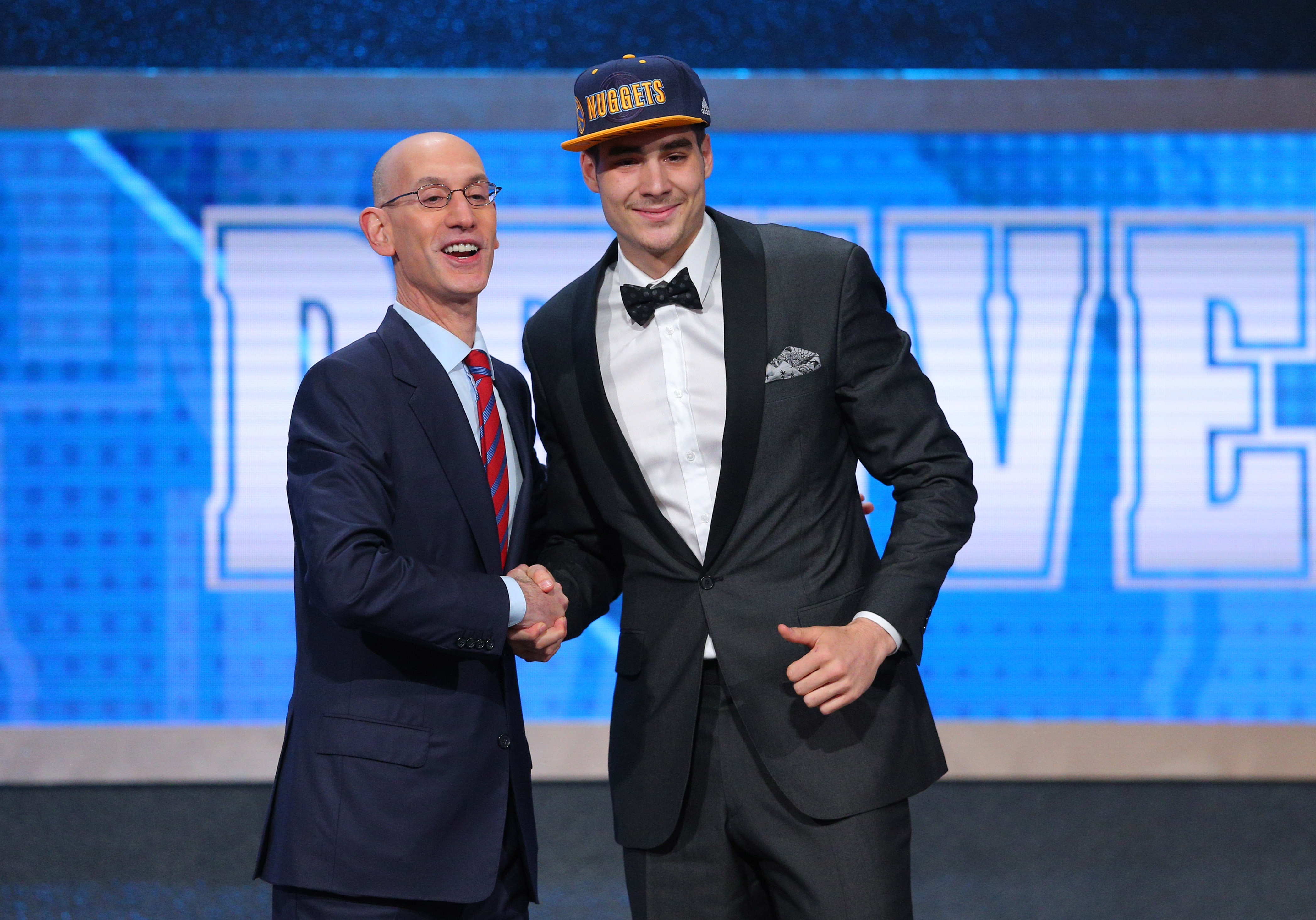 The Denver Nuggets are expected to bring Juancho Hernangomez to Denver and keep him here, sources have told Vic Lombardi of Altitude TV.
Sources tell the man typing this tweet that the Nuggets will more than likely keep Juancho here in Denver. He's just too good. #CasaBonita

— Vic J Lombardi XXI (@VicLombardi) July 20, 2016
Denver drafted the stretch-four 15th overall in this year's NBA Draft, and many had surmised that he was the ideal draft-and-stash candidate. Having come from Spain, it would have made sense to keep the young forward in Europe another year before bringing him to Denver.
"We were quite consumed with the competition for him," Nuggets general manager Tim Connelly said on draft night. "I thought our staff did a fantastic job of kind of handicapping the field – two-position guy, modern-day stretch four who can slide over and defend threes."
Apparently, though, Hernangomez's Summer League performance was too much for the Nuggets to pass up.
Hernangomez shined, averaging 10.2 points in five games to go along with a 54.5 field goal percentage and a team-high 8.2 rebounds.
The Nuggets have already signed one of their draft picks for this year, Jamal Murray out of Kentucky.