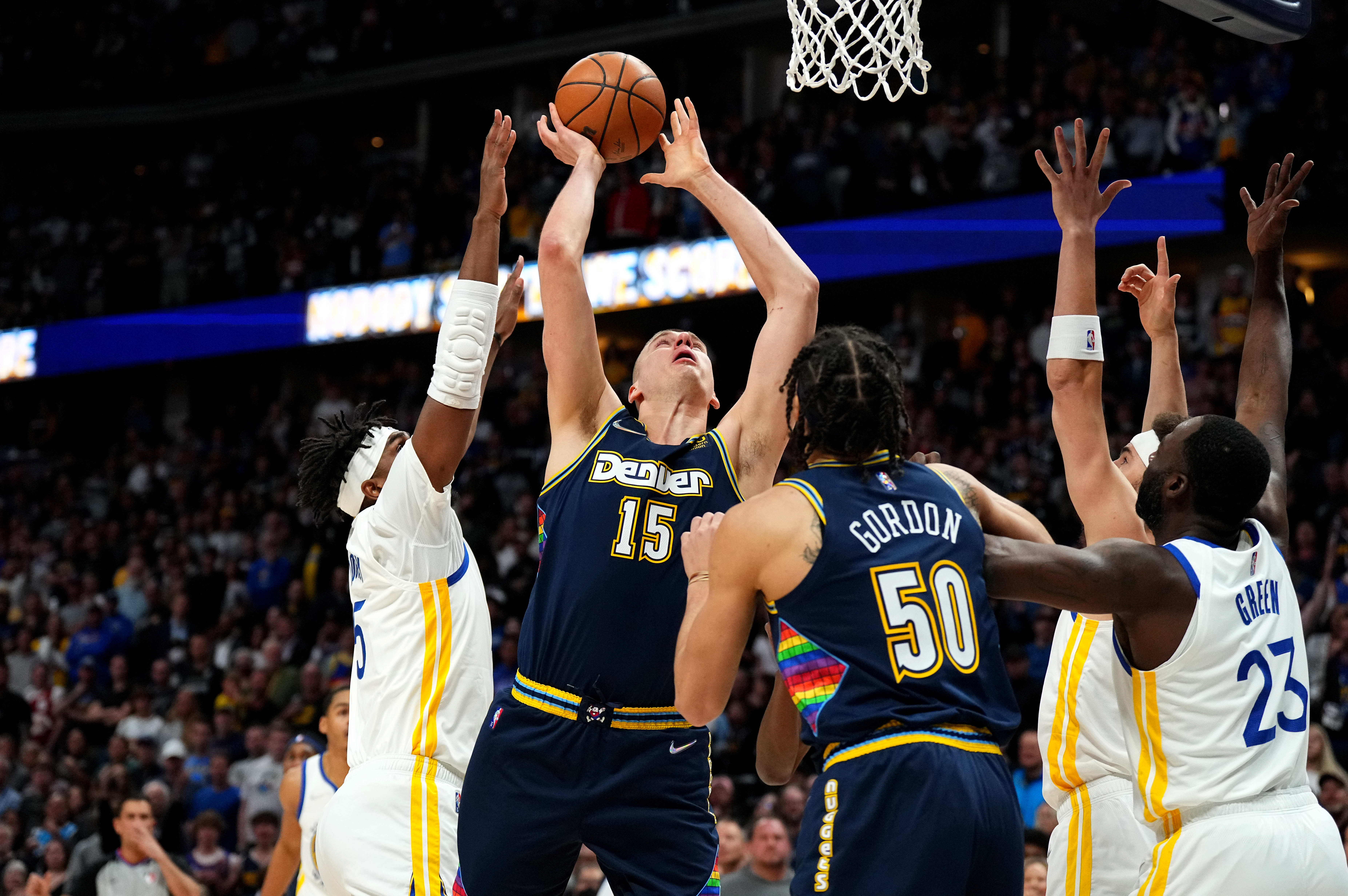 The 2022 NBA Draft is less than 24 hours away, and rumors, trades, and scuttlebutt are flying left and right.
The Nuggets haven't been the focus of many rumors leading up to the draft, but on Wednesday evening, Bleacher Report's Jake Fischer dropped a couple of tidbits pertaining to Denver. The focus? Point guard, where the Nuggets were named as a suitor for Serbian point guard Vasilije Micic.
"Serbian point guard Vasilije Micic remains a hot name on the trade market. OKC holds his draft rights, and Nikola Jokic has been said to be a driving factor in Denver's interest to obtain the EuroLeague MVP. San Antonio, Milwaukee and Chicago have also been mentioned as legitimate suitors."
A few notes:
First, Vasilije Micic is an elite international player. As mentioned by Fischer, he won EuroLeague MVP during the 2020-21 season for Anadolu Efes, averaging 16.7 points, 4.9 assists, and 1.2 steals in 30.0 minutes per game. During the 2021-22 season, he ranked third in total points scored and fifth in total assists. He stands at 6'5″ and has both scoring and playmaking traits that project him to fill a bit of a combo guard role at the NBA level. He will probably be a fine defender in the NBA, but it's not a skill of his to write home about.
Second, Micic's rights are owned by the Oklahoma City Thunder. Even if Micic wants to come over and play with Denver, the Nuggets would have to make another trade with Sam Presti and the Thunder. Giving additional draft equity to Presti feels like a bad idea, as the Nuggets have already set their 2023 first round pick and 2027 first round pick OKC's way. Perhaps this trade would be less costly for Denver, but there's still a cost. Micic isn't a traditional free agent.
Third, there's the contract. Micic would assumably want more than a minimum contract to come to the NBA, but the Nuggets have limited flexibility this off-season. Denver has the taxpayer mid-level exception to work with, but that's the only way they can sign any player for more than the minimum. If the Nuggets give that money (or part of it) to Micic, it limits what they can give to other free agents. While there's some merit in pairing Micic with Nikola Jokić and uniting two Serbian MVPs, the Nuggets have to think about maximizing their roster this year in ways that apply more pressure to every decision. Denver can't throw around their taxpayer MLE lightly.
Fourth, the Nuggets just had a two-year experience with a former EuroLeague star in Facundo Campazzo. There were some good moments with Campazzo at the NBA level, but the signing ultimately proved to be underwhelming as opponents began to get an NBA scouting report on the 5'9″ point guard. Micic may be entirely different than Campazzo, and his height at 6'5″ and shooting are key differences.
Still, is this a chance general manager Calvin Booth is willing to take? Is Micic the right chance to take this off-season with Denver needing perimeter defense so badly? Can Denver even obtain Micic's rights from Oklahoma City for a reasonable price?
All are fair questions that make me a bit skeptical about this match between Micic and the Nuggets. Denver already has Jamal Murray, Monte Morris, and Bones Hyland to play at the point guard position, but in the same article, Fischer names Morris as a point guard that "is said to be available" on the trade market this off-season.
Denver may need another capable ball handler at some point, so it's not a wild assertion that Micic could come over and immediately be a helpful player. The cost is the cost though, and the Nuggets would have to balance that with what they would actually get with Micic on the roster.