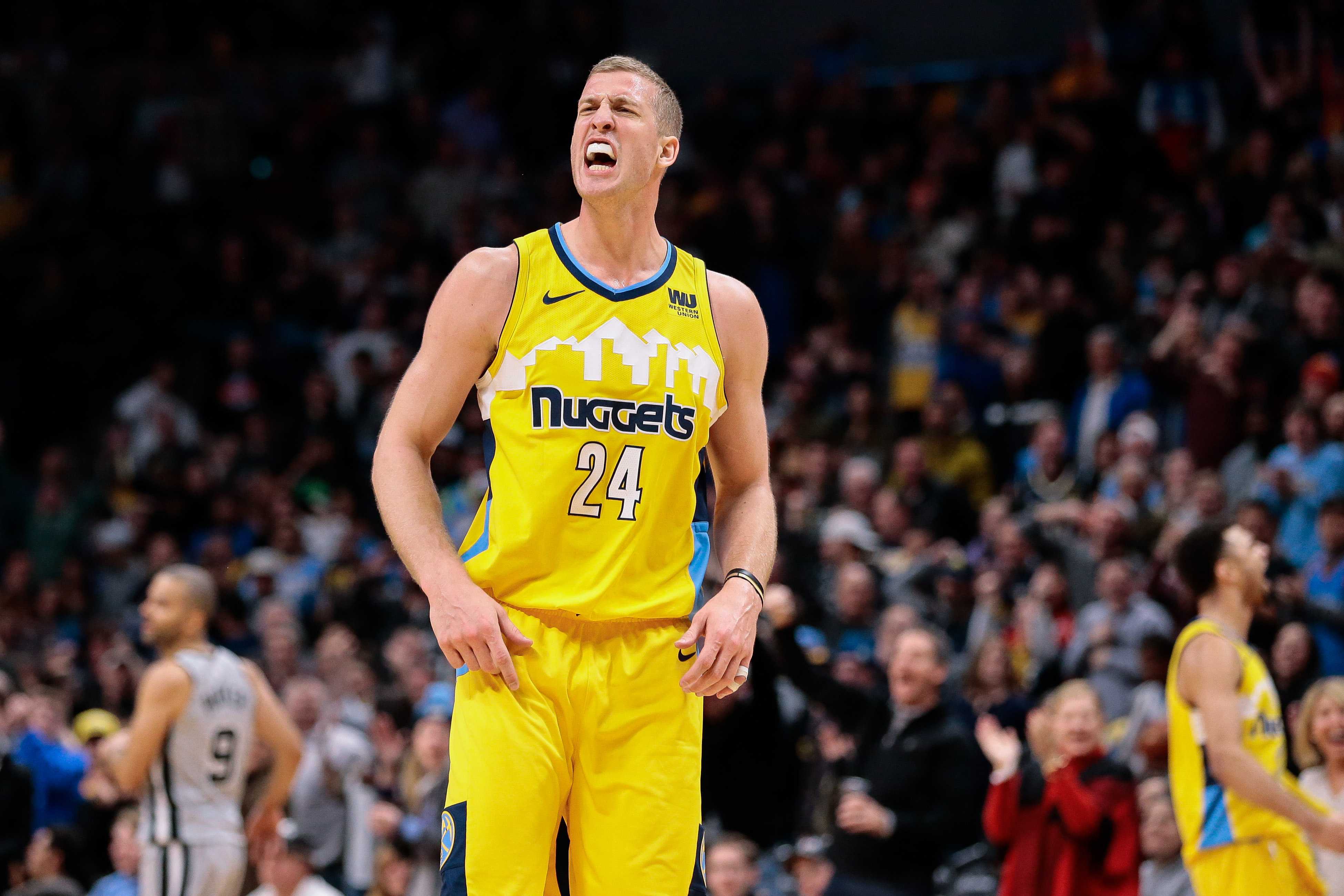 According to Marc Stein of the New York Times, the Denver Nuggets trade-block list may be expanding. While the likes of Wilson Chandler, Darrell Arthur, and Kenneth Faried being on the trade block is not breaking news, it is surprising to see Mason Plumlee's name pop up as a potential candidate to be traded.
The Nuggets continue to make Wilson Chandler, Darrell Arthur and Kenneth Faried all available via trade to deal with their looming luxury-tax crunch, but one source close to the situation said Denver might have to expand its trading-block list to include Mason Plumlee

— Marc Stein (@TheSteinLine) June 30, 2018
It makes sense to trade Plumlee financially, but Tim Connelly and Michael Malone both value Plumlee a lot. He was the centerpiece when Denver traded Jusuf Nurkic out of Denver and the Nuggets gave him a three-year contract worth $41 million in the 2017 offseason. Still, with Denver looking to give Will Barton a new contract, they need to shed salary somewhere and Plumlee could be the player to get the axe.
Denver is projected to be over $10 million into the luxury tax after Jokic gets his max contract and Gary Harris' extension kicks in. Clearing the final two years, $26.95 million of Plumlee's deal would go a long ways to opening up more financial flexibility for Denver to take advantage of. The difficult part would be finding a team that would be willing to take Plumlee's contract. Denver would likely have to attach an asset to Plumlee to entice a team to take the final two years of his deal considering how few teams have cap space to absorb his salary.
Even with Denver potentially adding Plumlee to the trade-block list, the odds of the Nuggets finding a trade partner to move his contract seem quite low.