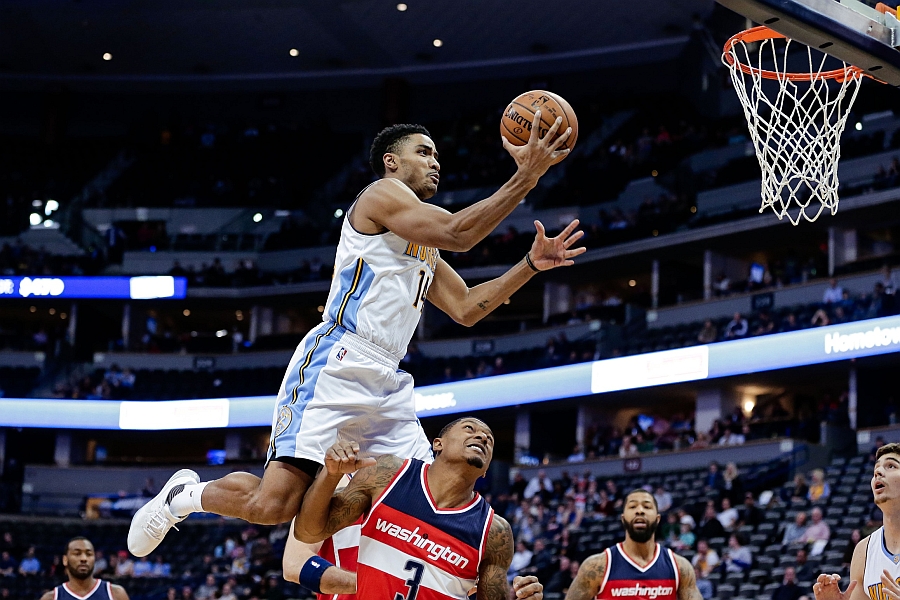 As first reported by Adrian Wojnarowski of ESPN, the Denver Nuggets and Gary Harris have agreed to a four-year, $84 million contract extension.
The contract extension has $74 million in guarantees and $10 million in bonuses and team clauses, according to Wojnarowski. Harris was eligible for an early extension, but needed to have a deal signed by Oct. 16 — otherwise Harris would have been forced to test restricted free agency. The new deal will begin at the start of the 2018-19 season.
Harris has been one of coach Michael Malone's favorite players since he became the Nuggets' head coach in 2015. Nuggets' President of Basketball Operations Tim Connelly has often spoke highly of Harris and stated that it was a priority to re-sign the 6-foot-4 shooting guard. Harris averaged nearly 15 points per game and shot over 42 percent from three last season. The Nuggets have been impressed at Harris' dramatic improvement over a lackluster rookie season in 2014-15.
The Harris extension does present an interesting dilemma for the notoriously luxury tax averse Nuggets ownership. With Harris on the books, the Nuggets will be clearly into the tax next season (roughly $113 million in total salary according to ESPN's Bobby Marks) and this is with Nikola Jokic yet to sign an extension.. The assumption is the Nuggets aren't yet finished with their roster moves and trades.
The Nuggets are banking on their young talent — literally — but how they navigate this financial minefield may define their future.