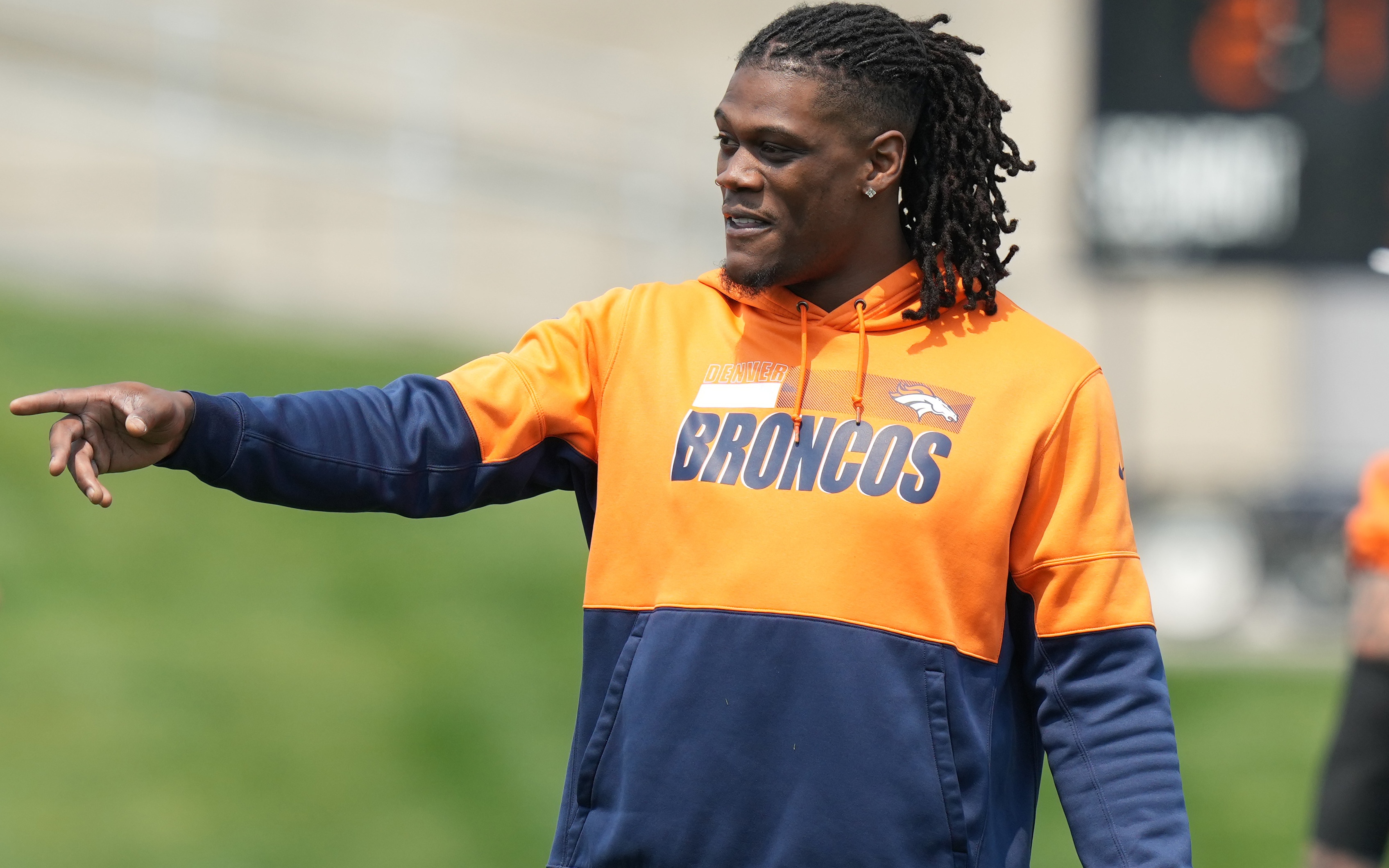 The Denver Broncos and George Paton made a sizable gamble when they targeted Randy Gregory, who has never played more than 550 snaps in a season, as one of their long-term solutions at EDGE.
So far, that gamble is looking ominous, as Gregory has been limited throughout the offseason, and that's not looking to change anytime soon.
According to a Wednesday report from 9News' Mike Klis, Gregory is expected to not engage in any position drills during the first week of training camp and is also expected to miss the entire preseason, as he continues to heal his shoulder.
"The Broncos are going to take it slow," Klis wrote. "Another two months to strengthen the shoulder can only help."
Klis does say there's an outside shot that Gregory plays some in the preseason finale against the Minnesota Vikings, but based on his framing, it seems like that's a longshot.
In his report, Klis expresses that this is nothing to be alarmed about, as the Broncos just want to make sure Gregory is healthy for the games that count.
However, it's hard to imagine this is an ideal circumstance, considering Gregory is one of the few players that will have to adjust to a new defensive system, and is also one of the few not getting any time to practice in this new system during the offseason. In a perfect world, one isn't drawing it up that way.
Fortunately for the Broncos, their depth at EDGE is much better than its been in past seasons, though Gregory's slow recovery does make Nik Bonitto and Baron Browning even bigger X-factors for this Denver defense.
With both Bradley Chubb and Randy Gregory having checkered pasts in regard to injury, Bonitto and Browning are going to have to step up for Denver this season.