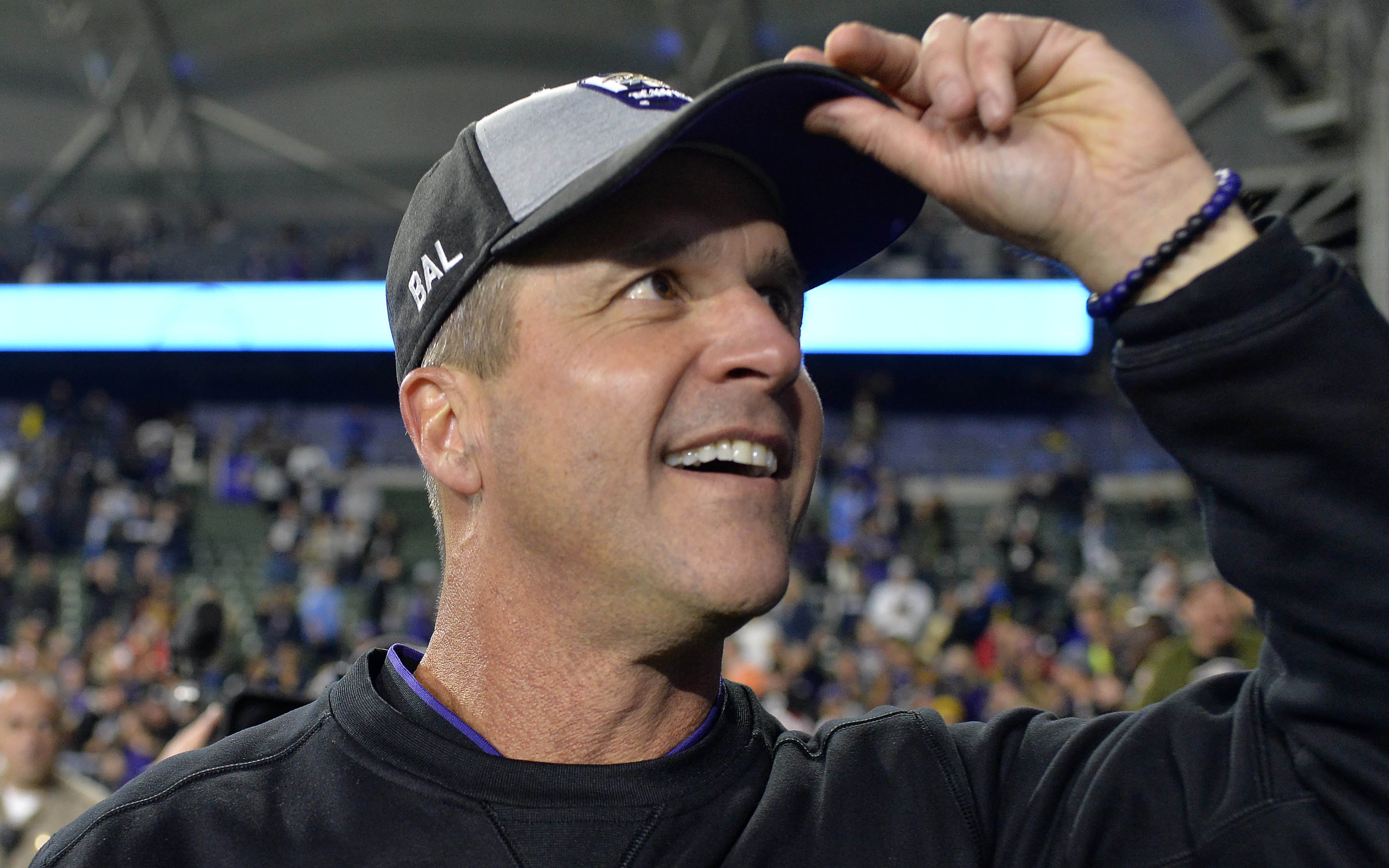 Two first-round picks for a great head coach?
At first, the asking price sounds steep. But, what's more important than a head coach to an organization? Take the Denver Broncos, for example: They're loaded with talent, from Von Miller to Chris Harris to Phillip Lindsay and the list goes on, but they're struggling through their first back-to-back losing seasons since 1972.
There are multiple areas which need to be improved for the Broncos, no doubt, but it all starts with Vance Joseph and his choices of assistant coaches, like Joe Woods and Bill Musgrave. The Broncos have regularly been unprepared to face opponents the last two seasons under Joseph and both Musgrave and Woods have led terrible units at times.
What the Broncos need most, right now, is a new head coach. And that should be Harbaugh, who is reportedly driving interest from multiple teams. No teams were mentioned specifically by Jay Glazer, who reported on Harbaugh's interest this morning, but the Broncos and Dolphins are among franchises who are likely interested in making a run at Harbaugh.
And, it's possible the Ravens will want two first-round picks — and possibly more — for Harbaugh's services, even though he has only one year left on his contract. In the most recent transaction like this, the Buccaneers traded the Raiders two first-round picks, two second-round picks and $8 million for the services of Jon Gruden, as Pro Football Talk points out. Oh, and he won them a Super Bowl in his first year with Tampa Bay.
John Harbaugh has also won a Super Bowl, with the Ravens in 2012, defeating his brother Jim and the San Francisco 49ers. In 11 years with Baltimore, his record is a stellar 103-72 (.589 winning percentage) and his Ravens have gone 10-5 in the playoffs. That included a streak of five straight playoff appearances and eight seasons of winning football.
Not only do the Broncos need a strong-willed leader at head coach, they need someone who's experienced and a man who's done it at the highest of levels, just as Harbaugh has done.
Trading away two first-round picks sounds steep, and it is, but in the end it will be worth it. John Elway's first-round picks have left a lot to be desired — busts in Paxton Lynch, Shane Ray and Sylvester Williams (Garett Bolles is still to be decided) — while Elway's done well in Day's 2 and 3 of the draft, regularly finding studs later. The point here is: Trading two first-round picks would be mitigated by Elway's ability to find starters in other, later rounds as well as in discovering undrafted players (like Harris, Shaq Barrett etc.).
Again, the Broncos have the talent to be an elite NFL team. What they lack is leadership at head coach. Trading for Harbaugh would immediately make Denver an AFC West title contender in 2019.