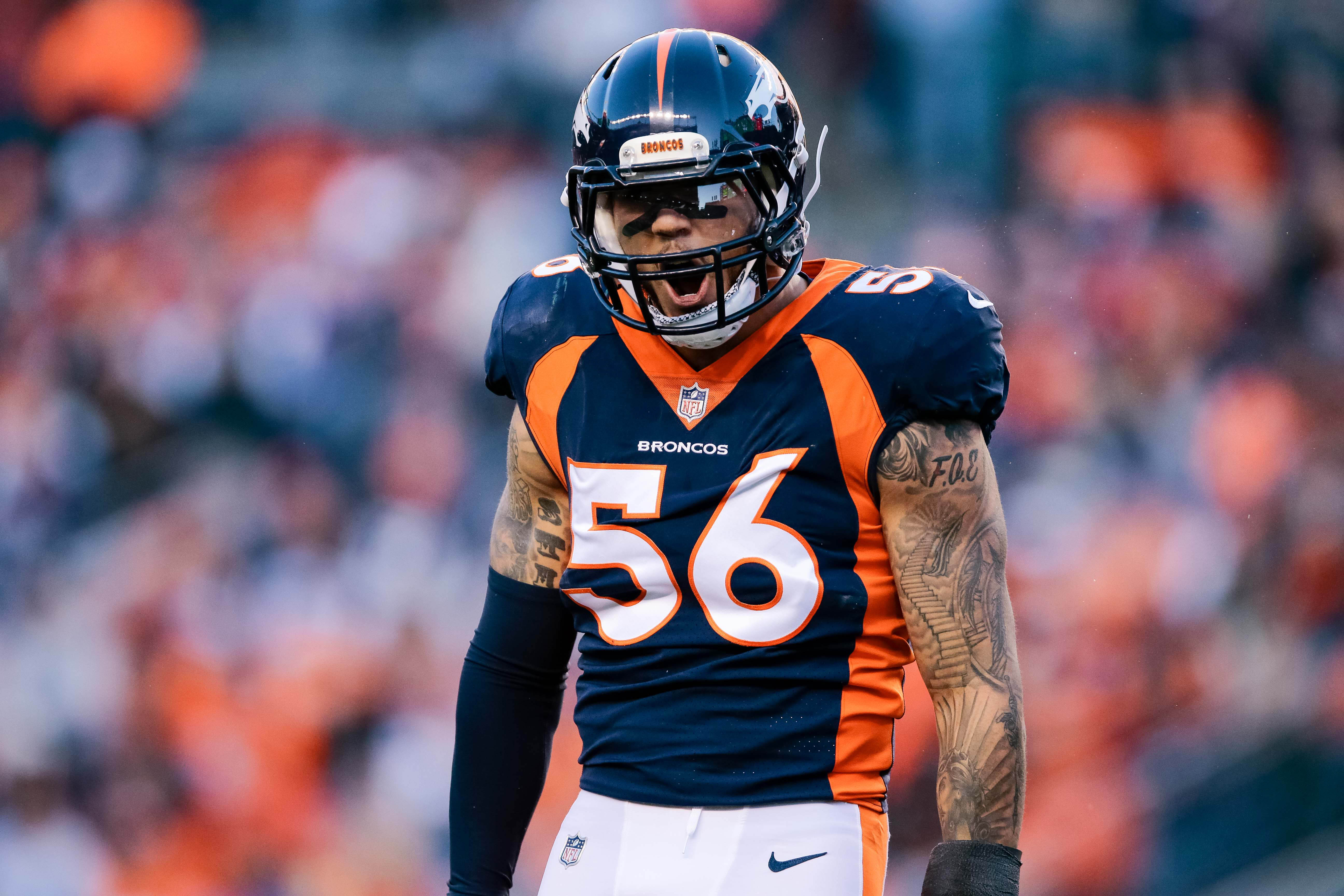 According to Ian Rapoport of NFL.com, after having three surgeries over four months, Shane Ray of the Denver Broncos may be returning much sooner than expected.
After deciding that another surgery was the best course of action to help repair Ray's injured wrist earlier this year, there has been a sudden change in plans. According to Rapoport, the same doctor that was set to perform the surgery on Ray's wrist has now decided that surgery is not necessary because of the rapid improvement of Ray's wrist throughout the rehabilitation process.
Unexpected good news for #Broncos: OLB Shane Ray was supposed to have wrist surgery this summer, but the doctor slated to perform it didn't believe it was necessary, sources tell @JamesPalmerTV and me. He stuck to rehab & his timetable for return is much quicker than anticipated.

— Ian Rapoport (@RapSheet) July 23, 2018
This is terrific news for the Broncos. While Miller remains one of the elite pass rushers in the National Football League, for Miller to be fully actualized he needs another impactful outside linebacker on the opposite side of him to help alleviate some of the blocking schemes meant to stymie the superstar. Now, the Broncos may have that in Ray as soon as Game One of the upcoming regular season.
At one point, the thought was #Broncos pass-rusher Shane Ray would be on the sidelines into the season after surgery. Now, though Ray could still start on the PUP list, he may not even miss regular season games thanks to not needing surgery. Big news at a crucial position.

— Ian Rapoport (@RapSheet) July 23, 2018
Rapoport is reporting that Ray could still start the season on the physically unable to perform list, but that he could also play by the first game of the regular season. Considering that he could have missed the majority of the regular season if he had surgery, this is now the best-case scenario for the Broncos.
Ray, who is likely the Broncos best pass-rusher outside of Miller, is an integral piece for the Denver defense. Having him on the opposite end of Miller will cause chaos for opposing offenses. Getting him back in the fold quickly will do nothing but make the devastating Broncos' defense even more powerful.