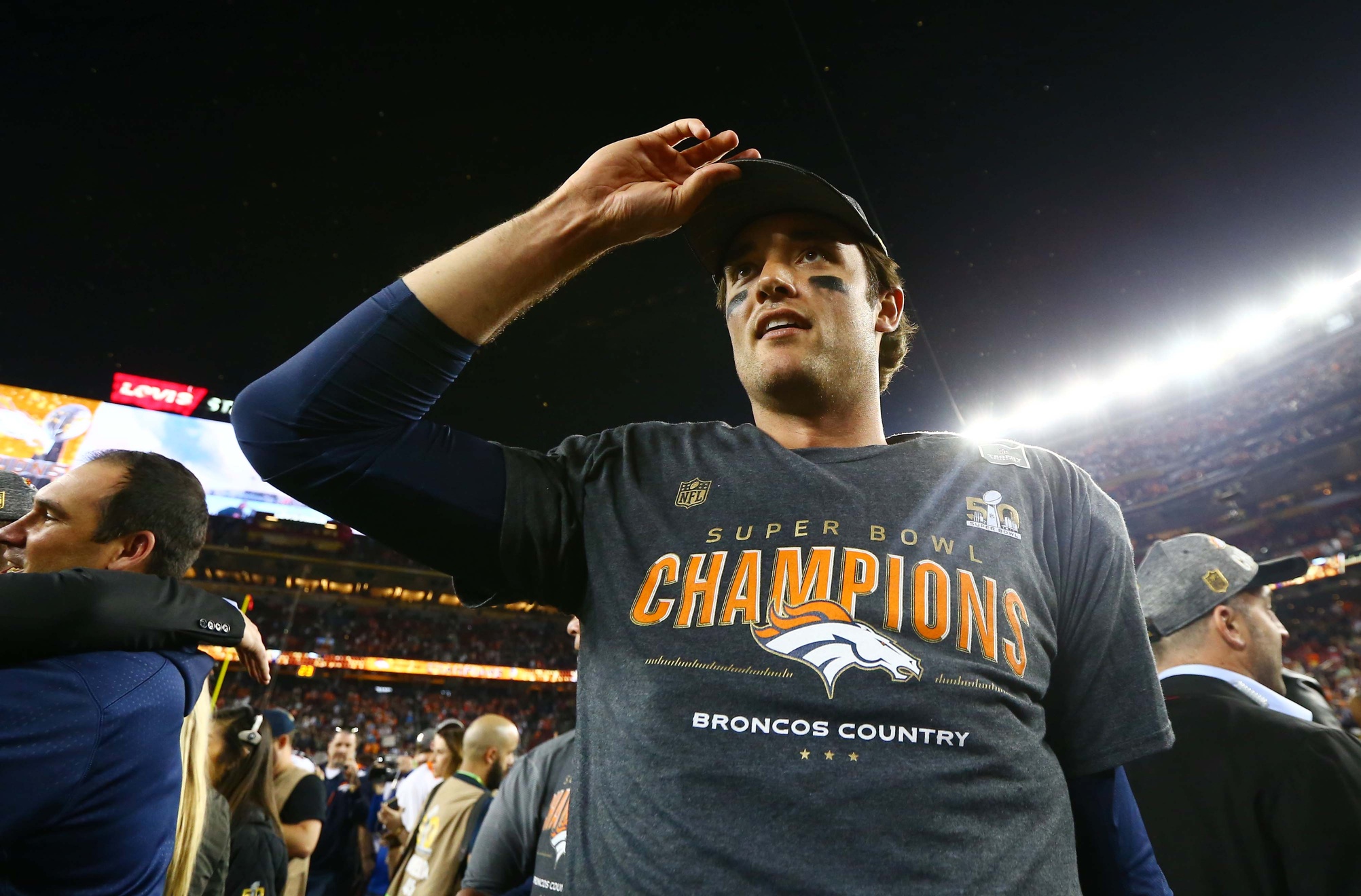 Earlier this week, it was reported that the Denver Broncos had given Brock Osweiler a "significant offer," and on Saturday we learned a bit more about what that offer entailed.
According to Mike Klis of the of 9NEWS, the Broncos have placed a deal on the table that would pay Osweiler north of $45 million over the next three seasons. Klis also said that the deal would be laden with incentives, though the exact details of those incentives, as well as the guarantees, are unknown at this point.
Still, at the base salary of $15 million a year, the deal would make Osweiler the the 21st highest-paid quarterback in the NFL, trailing Andy Dalton and just in front of Nick Foles. The moment Andrew Luck signs his contract with the Colts, though, Osweiler will undoubtedly slide down to 22.
It's hard to imagine that that is a number Osweiler would be all that excited about, especially given the $18 million-a-year average Sam Bradford just signed for in Philadelphia. And as Klis points out, there are likely several teams that would be vying for Osweiler's services this offseason, including the Texans, Rams, Browns and Jets. All it takes is one big offer from another franchise, and the Broncos will be placed into a position where they're forced to match or find another quarterback.
NFL free agency begins this week, which means the clock is running. It'll be interesting to see if this is John Elway's first offer or his last.