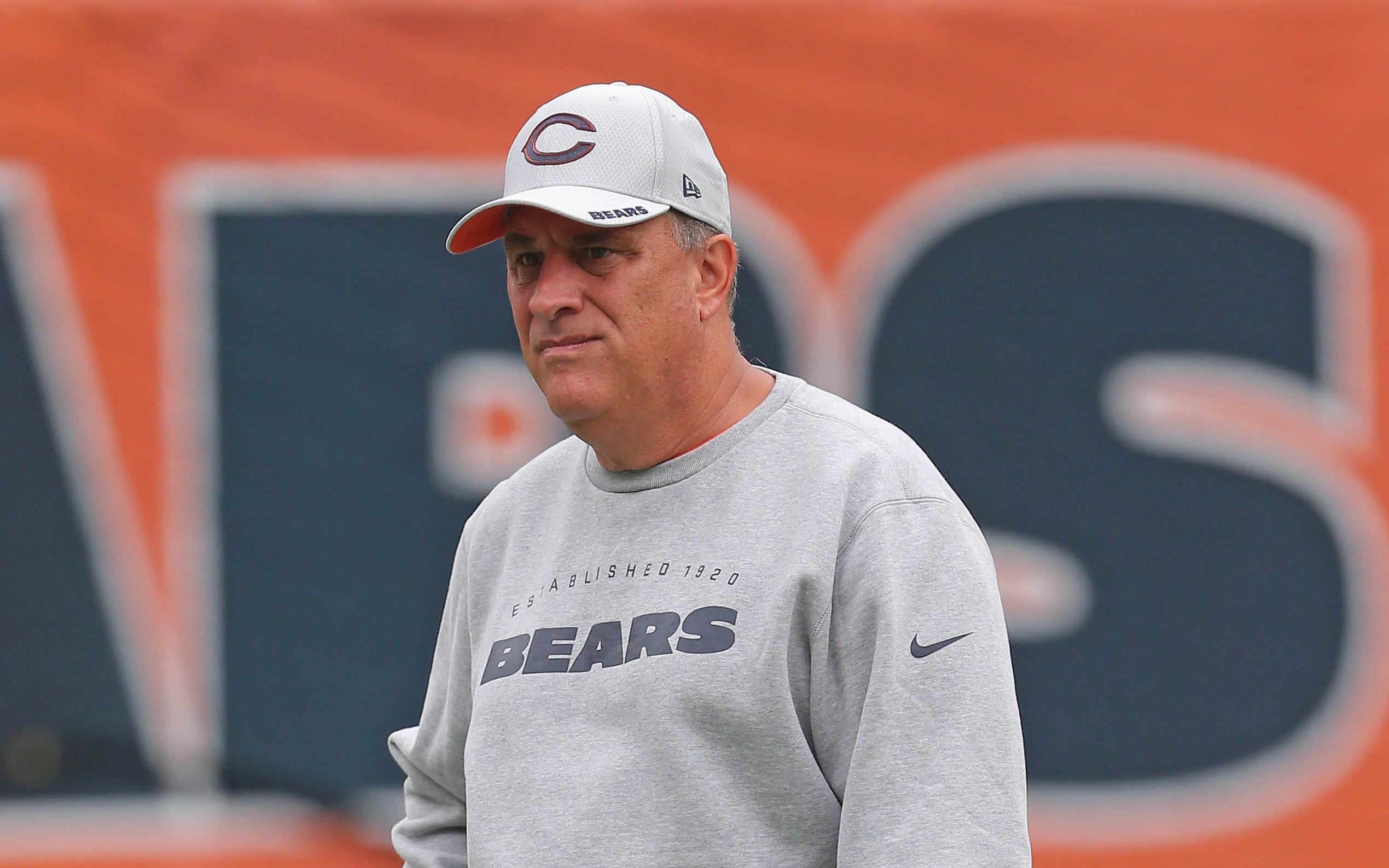 The Denver Broncos have found their 17th coach in Vic Fangio, the former defensive coordinator of the Chicago Bears.
That, per Adam Schefter this morning:
Denver reached agreement with Bears' DC Vic Fangio to become the Broncos' next head coach, sources tell me and @DanGrazianoESPN. It will be a four-year deal plus a team option for a fifth, per source.

— Adam Schefter (@AdamSchefter) January 9, 2019
Fangio, 60, has now been hired to his first-ever head coaching job after spending a lifetime as a coordinator and in other roles in the NFL. In fact, his coaching career began way back in 1979 at a high school and he broke into the NFL in 1986 as the linebackers coach of the New Orleans Saints.
Over the last 20 years, he's been the defensive coordinator of the Carolina Panthers, Indianapolis Colts, Baltimore Ravens, Houston Texans — one year with Stanford — the San Francisco 49ers and most recently with the Bears from 2015-2018.
Fangio's defenses are predicated on speed at the linebacking position and they utilize lots of pressure to force opposing quarterbacks into making quick decisions and mistakes.
In his four years with the Bears, Fangio's defense was ranked 20th, 24th, ninth and then No. 1 in the entire NFL in terms of scoring. The last two seasons, Chicago allowed a mere 20 and then 17.7 points per game, respectfully. In 2017, his defense was No. 1 in the NFL in forcing fumbles, with 14.
This year, they were not only the best in terms of points allowed, but No. 3 in yards allowed (299.7 per game). Other shocking statistics include being No. 1 in turnovers forced (36), No. 1 in first downs allowed (278), No. 1 in rushing yards (1,280) and touchdowns allowed (5), among others.
Simply, Fangio's defense was undoubtedly the best in the NFL in 2018, and now he has a ton of talent to work with in Denver, with Von Miller, Bradley Chubb, Chris Harris Jr. and others.
What the Broncos will need to do is figure out their interior linebackers, as Brandon Marshall isn't expected to be back (per Klis) and Josey Jewell is too slow to prosper in Fangio's system, which needs speed to succeed.
Of course, we'll likely see a whole host of changes occur in terms of personnel, and it will be interesting to see what happens next in terms of assistant coaches; who will be retained and who will be fired?
According to Schefter, Gary Kubiak will lead the offense, which has been rumored for weeks now:
Vic Fangio now gets to run the Broncos' team and defense; Gary Kubiak gets to run the offense. Fangio and Kubiak now lead the way.

— Adam Schefter (@AdamSchefter) January 9, 2019
No official word yet on whether Kubiak will be the offensive coordinator, or just a consultant to the offense. Stay tuned for that and other changes, which will likely be announced soon.