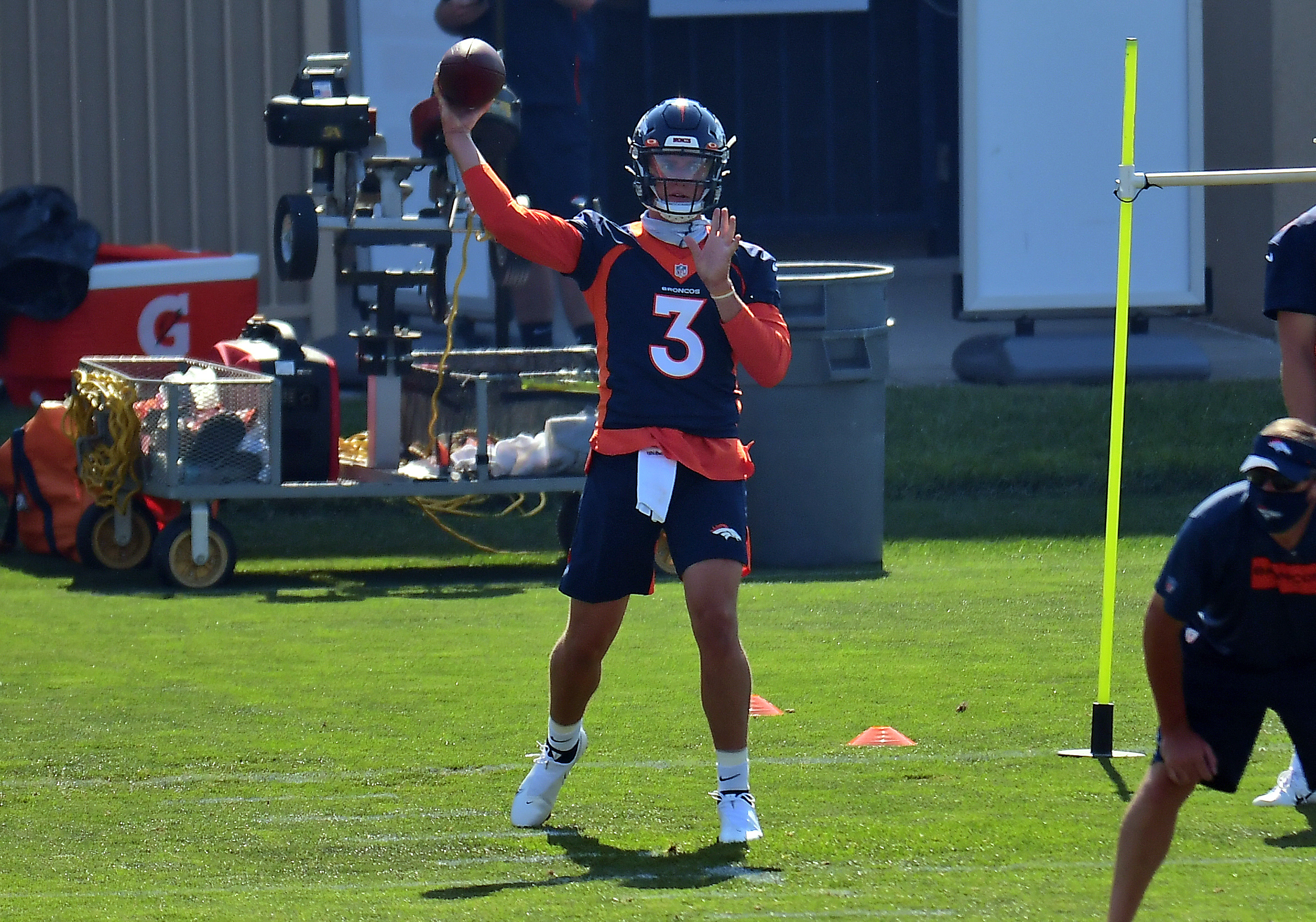 The Denver Broncos hit the field for day one of Broncos training camp and certainly, some players stood out.
Rookie wide receiver Jerry Jeudy made several catches and the offensive weapons found their rhythm in 7-on-7 drills, as well as 11-on-11.
#Broncos Observations

– Stock going up
Jerry Jeudy
Fumagalli/Butt
Groundskeepers at Dove Valley
Jerry Jeudy
Jeff Driskell
Short quick hitters
Jerry Jeudy

– Stock going down
Any running back not named Lindsay/Gordon
Brett Rypien
People who overreact to day one results.

— Ronnie K (@RonnieKRadio) August 14, 2020
On the latest edition of the Broncos Blitz podcast, host Ronnie Kohrt goes over the day and what stood out after head coach Vic Fangio blew the final whistle.
Kohrt covers the stars on offense, a few returning names on defense and what it means heading into the weekend.