Oakland Raiders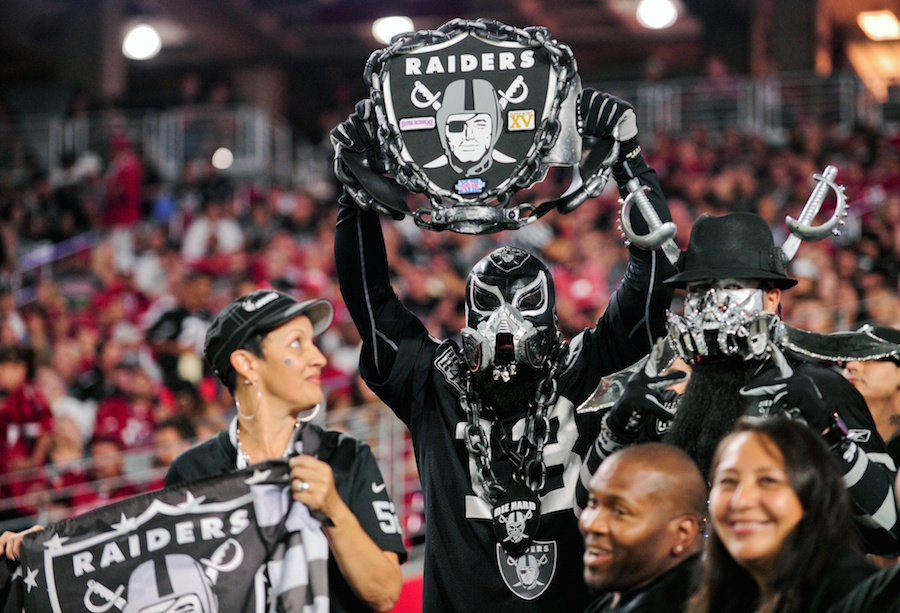 Coming down the stretch of the 2016 NFL regular season, the Oakland Raiders were starting to have the look of the most dangerous team in the league. Quarterback Derek Carr was playing at an extremely high level, throwing 28 touchdowns to just six interceptions, and the Raiders may have been a title contender.
That all changed when Carr went down with that leg injury, and the Raiders fizzled in their first playoff visit since 2002. Carr should be fully healthy when the Raiders hit the field in September, but some surrounding cast members have changed.
Running back Latavius Murray, tight end Mychal Rivera, backup quarterback Matt McGloin, and wide receiver Andre Holmes have departed in free agency. On the defensive side of the ball, linebacker Malcolm Smith, safety Nate Allen, and cornerback DJ Hayden have also moved on to new teams.
Oakland did sign linebacker Jelani Jenkins, quarterback EJ Manuel, and tight end Jared Cook. Oh…they also added a guy you may have heard of in running back Marshawn Lynch (albiet via trade). The NFL Draft proved to be…well…interesting for the Raiders. With the 24th pick, Oakland selected Ohio State cornerback Gareon Conley, a talented player that could have been a top-10 pick. However, a rape allegation against Conley last month, make this a high-risk pick. If he is cleared, he is definitely a top-notch talent. If not, the Raiders may have forfeited a pick in an area where they needed the most help.
Oakland allowed over 375 yards per game last year defensively, and that looks like it could continue to be a sore spot this season. It was also announced that the Raiders will be moving to Las Vegas in 2019. How will the Oakland faithful respond to that news?
Verdict: The Raiders lost some significant talent in free agency, and we aren't sure they replaced all of it. However, Derek Carr is a top-tier quarterback that should be enough to carry Oakland back to the playoffs. The Raiders handled Denver in Week 9, but the Broncos returned the favor in the season finale. This series should be must-see-TV in 2017.