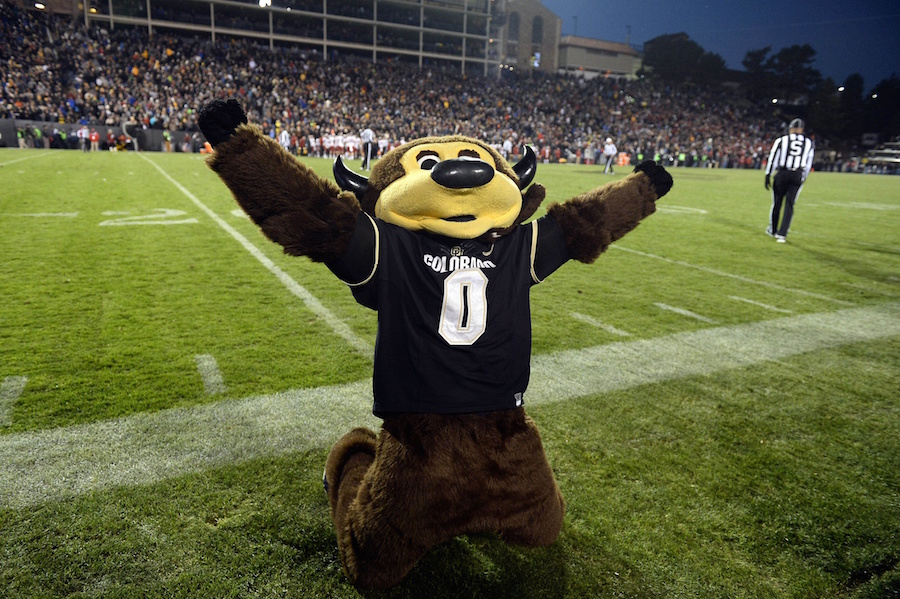 Patience has finally paid off in Boulder, and the Buffs are just two more wins away from it possibly paying off bigger than anyone could have possibly imagined – even someone like Rick Neuheisel.
"It's one of the great stories in college football," Neuheisel said of the 2016 Colorado Buffaloes when he joined Dan Jacobs and Renaud Notaro on Mile High Sports AM 1340 | FM 104.7 on Monday.
Neuheisel knows very well the heights Colorado could possibly reach. He guided the Buffaloes to back-to-back top-10 seasons during his first two years in Boulder and now Colorado is just two wins away from a possible place in the College Football Playoff. It's an incredible leap for a program that finished 1-11 just four years ago.
He also knows how hard it can be as a coach. His Buffs started the season as the No. 8 team in the country in 1997 but stumbled to a 5-6 record.
Neuheisel credits much of the current turnaround to the patience exhibited by athletic director Rick George, who inherited a head coach and a struggling program, and most importantly the players, who kept believing they could turn things around despite so many down years. Neuheisel of course has high praise for head coach Mike MacIntyre, as well.
"I hope he wins coach of the year," Neuheisel said.
It would be hard to find a more worthy candidate. MacIntyre has assembled a phenomenal coaching staff led by defensive coordinator Lim Leavitt and co-offensive coordinator / recruiting coordinator Darrin Chiaverini. As a group, they have turned the recruiting tide and the outcomes on the field.
"Hopefully he gets a nice new deal that gives him some security and people buy the fact that he's the right guy for Colorado and can enjoy the resurgence of Colorado Buffaloes football, because it is really fun to watch from afar," Neuheisel said.
The days of top-10 finishes to the season no longer seem so far away. A win on Saturday against Utah will put the Buffaloes in the Pac-12 Championship where a win, under the right circumstances nationally, could put them in position to play for a national title.
Hear the full interview with Rick Neuheisel, including his thoughts on how Colorado matches up with Utah, in the podcast below.
Catch The Final Verdict with Notaro and Jacobs every Monday-Thursday from 6p-8p on Mile High Sports AM 1340 | FM 104.7 or stream live any time for the best local coverage of Colorado sports from Denver's biggest sports talk lineup.