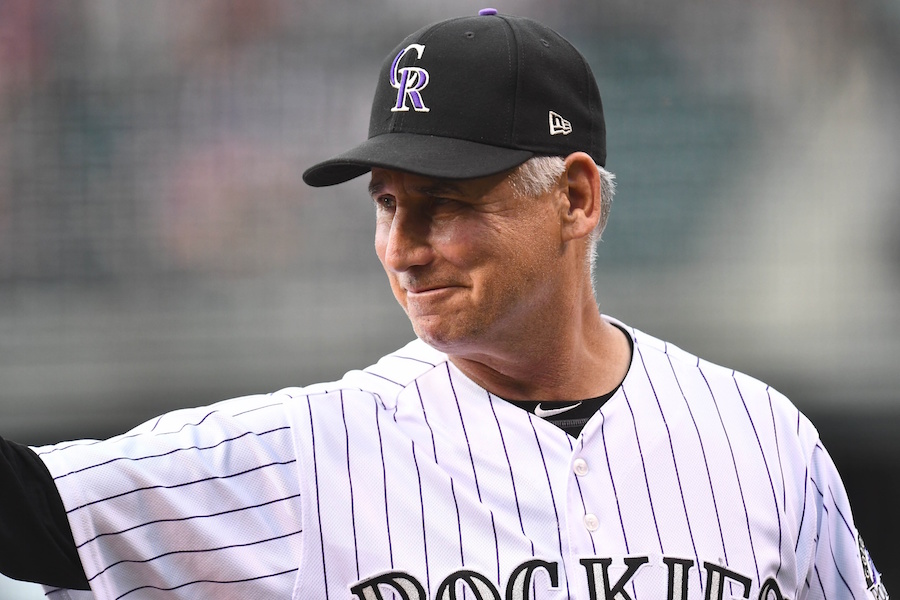 When the White Sox came to town on Friday to spar with the Colorado Rockies at Coors Field for the start of their three-game series, manager Rick Renteria praised the strides that Rockies manager Bud Black has made with his new organization in such a short time and commended Black for his character.
When Black managed the San Diego Padres from 2007 to part of 2015, he took Renteria in as his first base coach to help him start his managerial career. Since then, Renteria has managed the Cubs and White Sox.
"Buddy's a really good guy," Renteria said. "I became friends with Buddy in San Diego, obviously. He gave me my first opportunity as a big league coach, took me in as his first base coach. It was my first shot at being there. Very easy-going individual, light, very articulate, keeps guys loose. I think he's an easy person to play for."
Renteria believes that that light-hearted, easy-going attitude Black possesses has helped the Rockies loosen up not just in the clubhouse, but on the field as well. A former pitcher himself, Renteria said Black brings an added perspective to a team that for years had been plagued with a sub-par starting rotation and bullpen.
"Buddy, obviously, being a former pitching coach, had a lot of ways of communicating with the pitchers and the catchers in things of that nature that help make them a little better," Renteria said. "I think the biggest thing is simply just communicating with all the players and getting in touch with all of them, making sure that they all know that you recognize them, making sure that all of them know that you're pulling for them."
Renteria said he takes that lesson to his own clubhouse every day.
"Those are some of the qualities that I think he helps me bring to this club over here," Renteria said. "For all of us that worked for him, that's been around him, we kind of see that [in him], so we kind of take a little bit of that. You try to take the best that you can of the people that you work alongside of and the things that you don't like, you kind of put them to the side, but there was a lot of good things I took from being alongside him."
For Black's part, he's thrilled to get the chance to have his team play opposite that of his old colleague.
"I think the world of Ricky. He was on my staff for five years in San Diego. He was a real integral part of our staff, helping me, helping the other coaches and the players," Black said. "He's a great baseball man. I love his energy, his intensity, and I value our friendship. I see him as a true friend."